close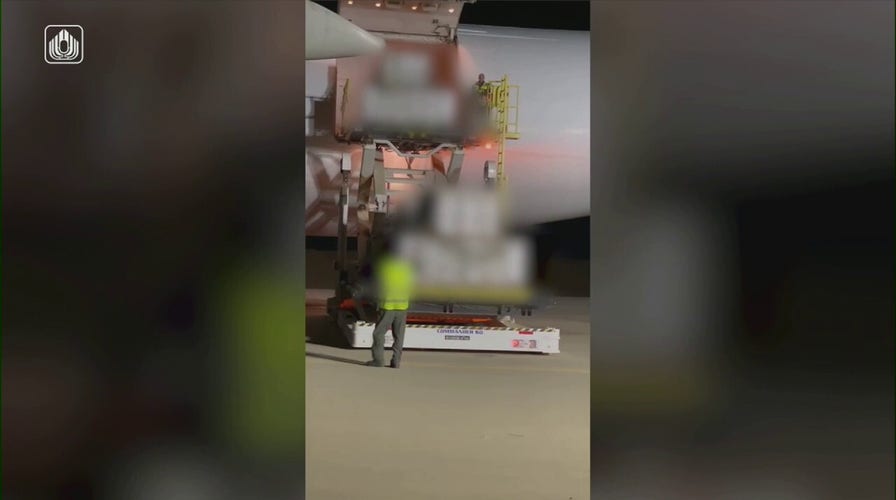 Video
American ammo arrives in Israel ahead of expected ground operation in Gaza
Munitions from the United States arrived in Israel on Tuesday, ahead of expected ground operation in Gaza. A war between Israel and Hamas started Saturday following Hamas' terror attacks on Israel. Credit: Israel Ministry of Defense
Israel's defense minister has told soldiers near the country's border with Gaza that he has "removed every restriction" and "we will eliminate anyone who fights us" ahead of an expected ground invasion of the Hamas-controlled territory.
The comments from Yoav Gallant came as Israeli airstrikes hit the family home of Mohammed Deif — the reclusive leader of Hamas' military wing – in the Gaza city of Khan Younis late last night, killing his father, brother and two other relatives, a senior Hamas official told The Associated Press.
The Israel Defense Forces have been unrelenting in their retaliatory strikes against Gaza following Saturday's attack by Hamas, posting Wednesday that "A short while ago, the IDF struck an important Hamas operational, political and military center in Gaza — the Islamic University."
"We will not allow a reality in which Israeli children are murdered," Gallant said in a meeting with Israeli soldiers near the southern border on Tuesday, according to the AP. "I have removed every restriction — we will eliminate anyone who fights us, and use every measure at our disposal."
LIVE UPDATES: ISRAEL AT WAR WITH HAMAS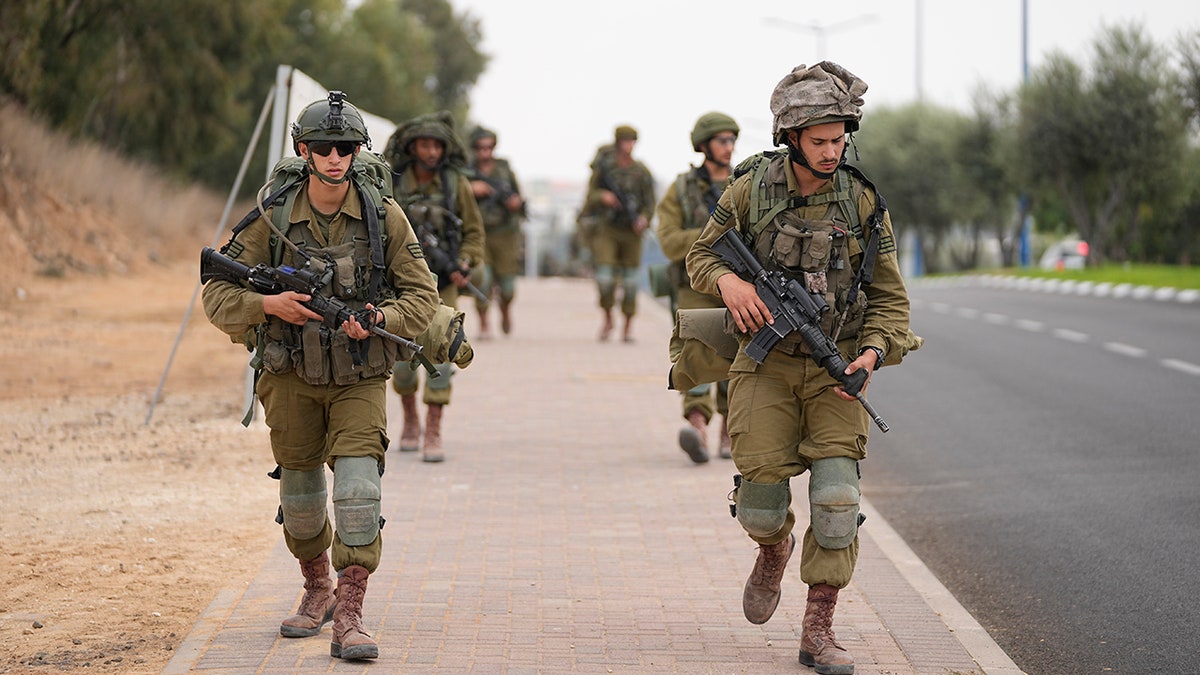 Israeli soldiers arrive at Sderot, a town close to the Gaza Strip, on Wednesday, Oct.11. (AP/Ohad Zwigenberg)
As of Wednesday, more than 1,200 people – including 155 Israeli soldiers – have been killed in Israel since Hamas started attacking the country over the weekend, the Israeli military says.
In Gaza, around 1,055 people have been confirmed dead there, the Palestinian Ministry of Health announced.
Gaza's power authority says its sole power plant will run out of fuel on Wednesday, leaving the territory without electricity after Israel cut off supplies. Palestinians there have long relied on generators to power homes, offices and hospitals, but have no way of importing fuel for those either.
US AMMO ARRIVES IN ISRAEL AHEAD OF EXPECTED GROUND OPERATION IN GAZA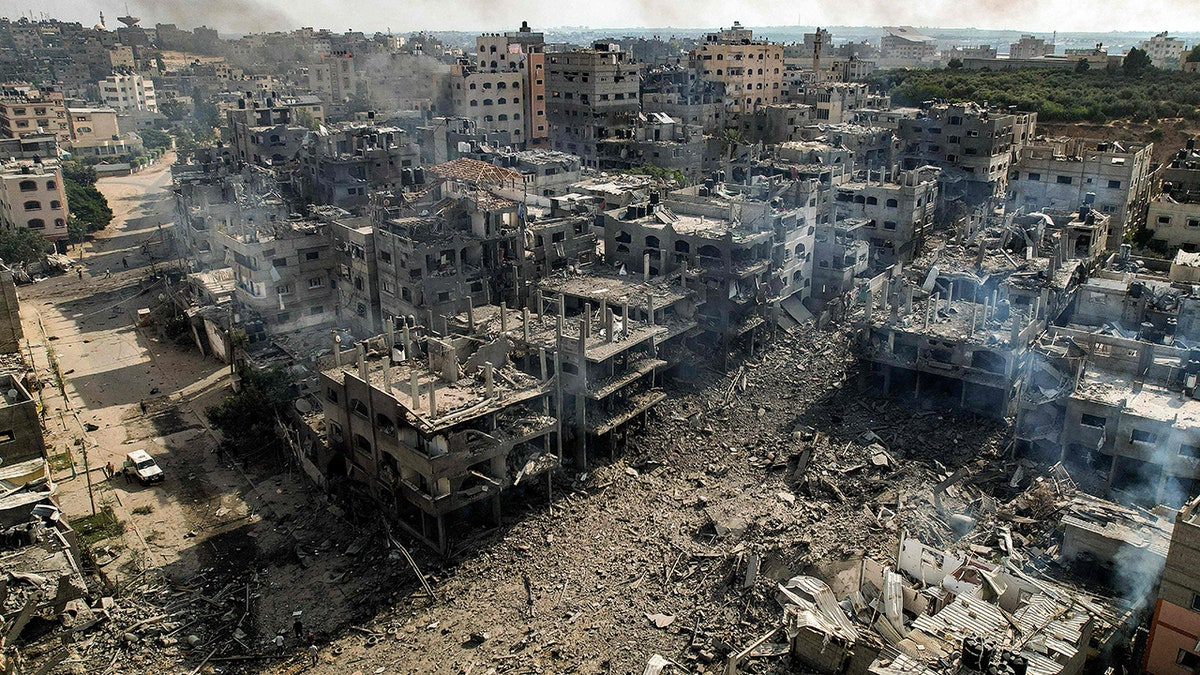 An aerial view Wednesday of buildings destroyed by Israeli air strikes in a camp for Palestinian refugees in Gaza City. (Yahya Hassouna/AFP via Getty Images)
The U.N.'s World Health Organization said that supplies it had pre-positioned for seven hospitals also have already run out amid the flood of wounded. The head of the medical aid group Doctors Without Borders said surgical equipment, antibiotics, fuel and other supplies were running out at two hospitals it runs in Gaza.
Israel has mobilized 360,000 reservists and appears increasingly likely to launch a ground offensive into Gaza.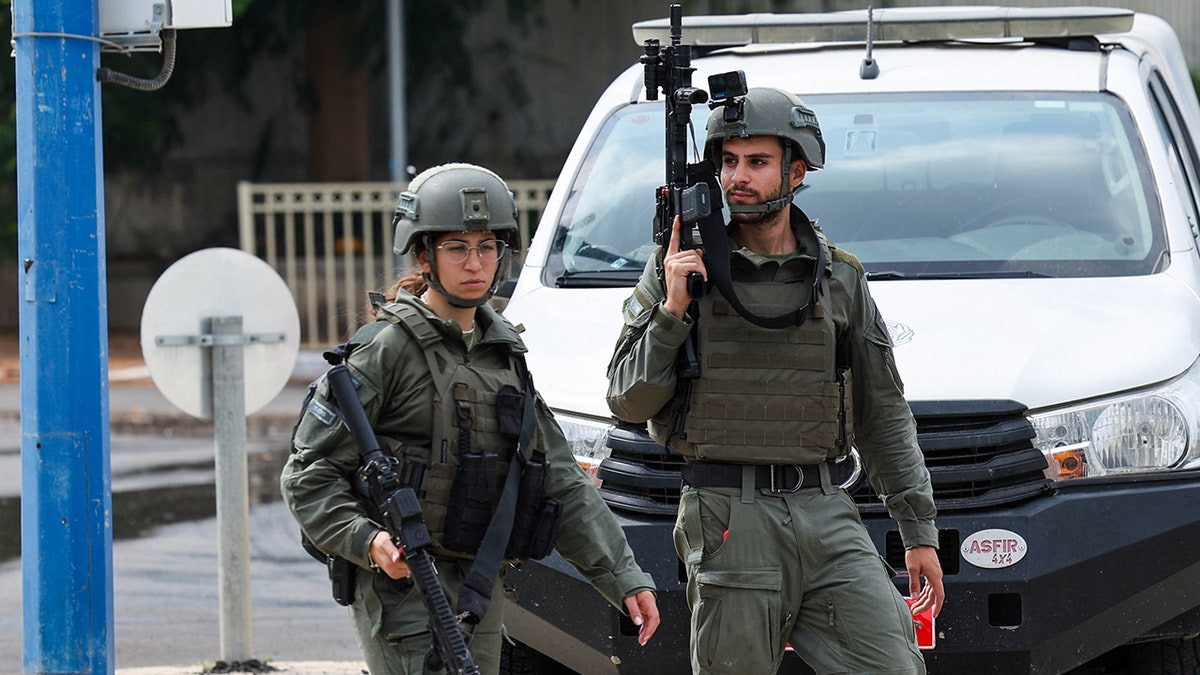 Members of the Israeli security forces patrol along a street in Sderot near the Israel-Gaza border on Wednesday. (Jack Guez/AFP via Getty Images)
CLICK HERE TO GET THE FOX NEWS APP
The exact number of Israeli forces currently massing near the Gaza border is unclear. The IDF did not immediately respond Wednesday morning for a request for comment from Fox News Digital.
The Associated Press contributed to this report.
Greg Norman is a reporter at Fox News Digital.