close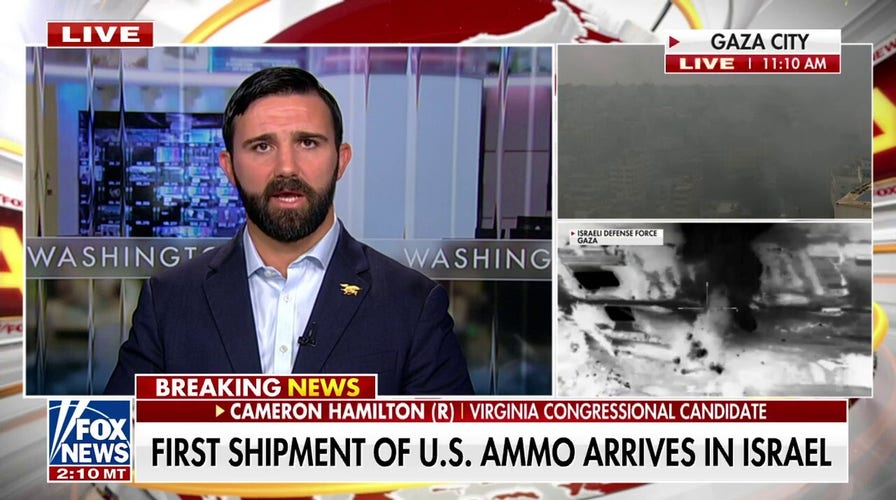 Video
Israel has 'not chosen' the 'atrocious' war with Hamas: Former Navy SEAL Cameron Hamilton
Virginia congressional candidate Cameron Hamilton joined 'FOX & Friends First' to discuss his take on Hamas' assault against Israel and why he sees it as a 'war of annihilation.' 
Israeli forces have launched rockets into southern Lebanon, striking Hezbollah forces after the terror group fired anti-tank missiles across the border initially hitting Israeli soldiers, officials said.
Israel Defense Forces (IDF) spokesperson LTC Jonathan Conricus said Wednesday that the Israeli army shelled the Lebanese border town of Duhaira and the surrounding area where the missile attack came from. He also said Israel was actively fighting a secondary front along Israel's northern border with Hezbollah in Lebanon, in addition to the counteroffensive the IDF is launching in the Gaza Strip.
"We have deployed tens of thousands of additional units along the northern border," Conricus said, including infantry, special forces, armored forces, artillery, air forces, and "additional assets including intelligence and logistics."
He added: "The message to Hezbollah is very clear: 'If they try to attack, we are ready and we are vigilant on our border.'"
ISRAEL AT WAR WITH HAMAS AFTER SURPRISE ATTACKS, MORE THAN 1,200 ISRAELIS DEAD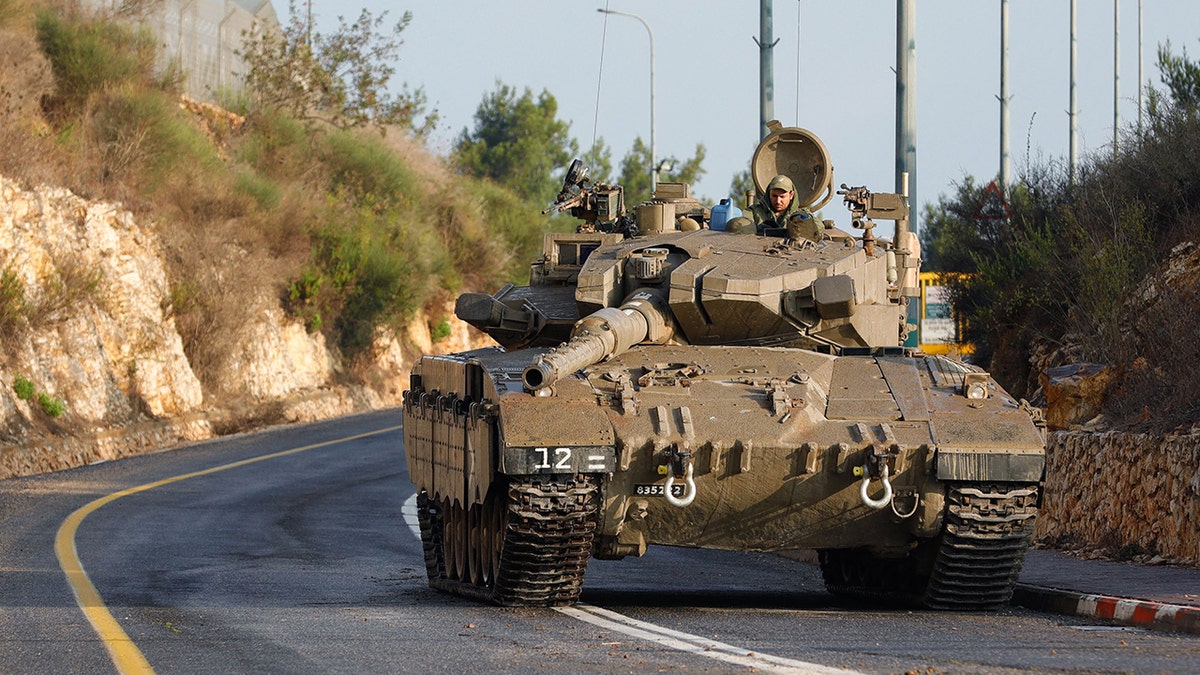 An Israeli army Merkava tank blocks one of the entrances to the northern Israeli kibbutz of Misgav Am near the border with Lebanon on October 10, 2023. Israeli strikes on Lebanon killed three Hezbollah members on October 10 amid surging tensions after Palestinian militants tried to infiltrate Israel from Lebanon, in an escalation on Israel's northern border two days after Hamas militants launched an unprecedented attack on the country's southern flank from the blockaded Gaza Strip.  (JALAA MAREY/AFP via Getty Images)
Hezbollah is an Iran-backed Shi'a militia group based in Lebanon. The U.S. State Department has designated it a foreign terrorist group.
This group operates separately from Hamas, another U.S. State-designated tenor group, which is based in Gaza. The Iran-backed group has endorsed the Hamas attacks on Israel, but has not officially joined the war.
The Israeli reinforcements were sent to the Israel-Lebanon border after Hezbollah fired anti-tank missiles at an Israeli military position in a northern border town of Aramsha.
US AMMO ARRIVES IN ISRAEL AHEAD OF EXPECTED GROUND OPERATION IN GAZA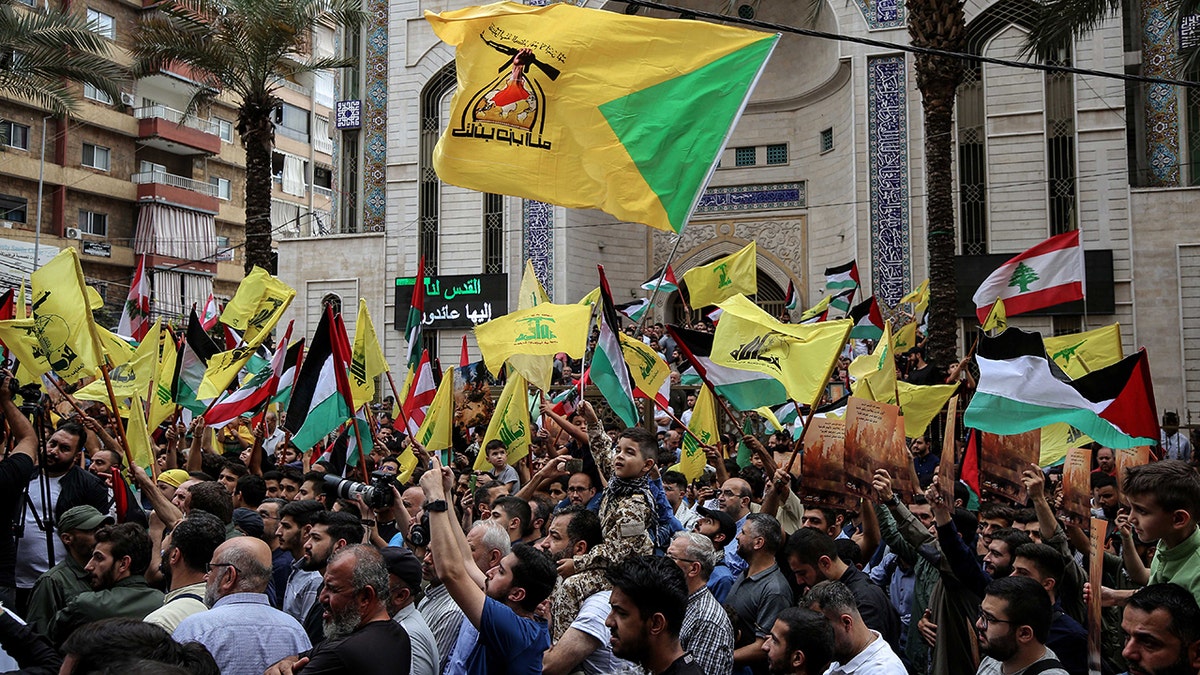 Lebanese pro-Iranian Hezbollah supporters wave their party flags and the Palestinian flags during a rally in Beirut's southern suburbs to praise the unexpected attack by Hamas militants against Israeli towns and settlements near the Gaza Strip. Hezbollah fired rockets at Israeli-occupied territory from the north on Sunday morning, according to the Israeli army.  (Marwan Naamani/picture alliance via Getty Images)
The Lebanese militant group claimed in a statement Wednesday that the attack led to a "large number" of wounded as well as some killed troops, without specifying any numbers. Hezbollah said the attack was in response to Israeli shelling Sunday that killed three Hezbollah militants.
It also attempted to invade the border, the IDF said.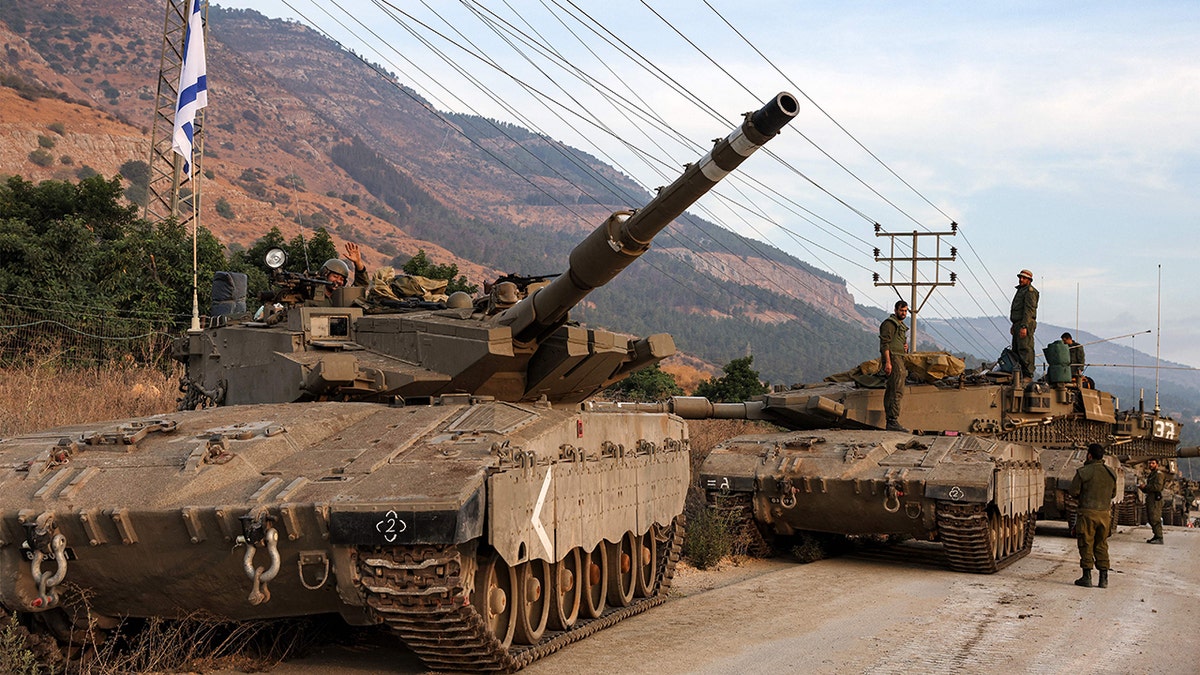 A column of Israeli Merkava battle tanks is amassed in the upper Galilee in northern Israel near the border with Lebanon on October 11, 2023.  (JALAA MAREY/AFP via Getty Images)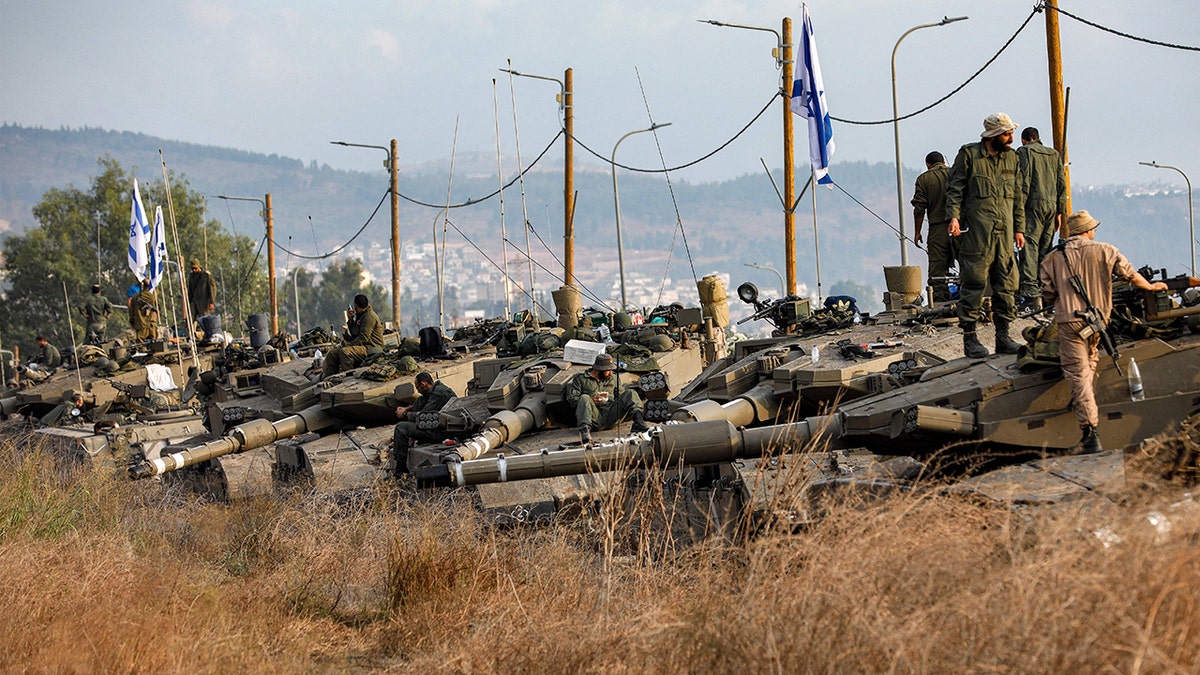 A column of Israeli Merkava battle tanks is amassed in the upper Galilee in northern Israel near the border with Lebanon on October 11, 2023.  (JALAA MAREY/AFP via Getty Images)
"In Southern Lebanon, Hezbollah have already fired anti-tank missiles and rockets at our positions and soldiers, fortunately without any significant casualties," Conricus said. "There has already been an attempt of Islamic jihad terrorists infiltrating into Israel. That attempt was successfully thwarted by the IDF, sadly at the cost of a senior [IDF] officer and two other soldiers. "
ISRAEL LAUNCHES MASSIVE AIRSTRIKES ON DOWNTOWN GAZA CITY, NETANYAHU SAYS: 'WE HAVE ONLY STARTED'
According to Conricus, Israel was in combat on a third front, after it detected rockets being fired from Syria. He did not say whether the rockets were fired by Hezbollah, a Syrian militant group, or another faction. IDF returned fire, striking where the rockets were fired, he said.
"The death toll is a staggering 1,200 Israelis," Conricus said. "I'll repeat that number because it is unimaginable. 1,200 dead Israelis — the overwhelming majority of them [are] civilians."
Conricus clarified the spike in the death toll was not due to new fighting but because the IDF were able to comb through areas that Hamas invaded on Saturday, and are "discovering bodies in various communities that Hamas infiltrated and conducted their massacres."
CLICK HERE TO GET THE FOX NEWS APP
The IDF spokesperson said there were another 2,700 wounded. He said these figures were expected to increase.
The Associated Press contributed to this report.