close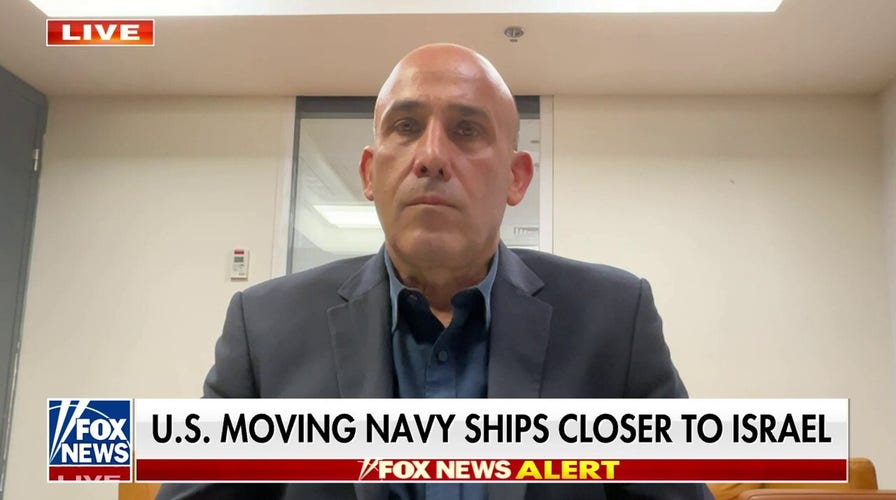 Video
Israel has to 'maneuver massively' inside Gaza: Amir Aviv
Reserve Brigadier General Amir Avivi joined 'Fox News Live' to discuss the latest updates from the Israel-Palestine conflict as the death toll continues to rise.
Israeli Prime Minister Benjamin Netanyahu announced Saturday that Israel is "at war" with Hamas and he has ordered "an extensive mobilization of reserves."
"It affects everybody and it affects everybody immediately." said UC Berkeley Israel studies Professor Ron Hassner, "I know five different people who either came close to being harmed during the attack, are being called up now, or have a family member being called up now, and I know dozens of people who have spent the last few hours in shelters.… It touches each and every person."
Early Saturday morning during a major Jewish holiday, Palestinian terror organization Hamas launched a surprise attack on Israel, with Hamas gunmen invading as many as 22 towns and communities across the Gaza border.
Saturday morning, "I woke to sirens and in a daze," explained Shor Masori, an American Israeli visiting family just a few miles from Tel Aviv. "The closest rockets fell about one and a half miles away from us, which was very hard to process." Masori went on to say it was "like I was in a bad dream and couldn't wake up."
US NAVY MOVING WARSHIPS, AIRCRAFT CLOSER TO ISRAEL AMID HAMAS WAR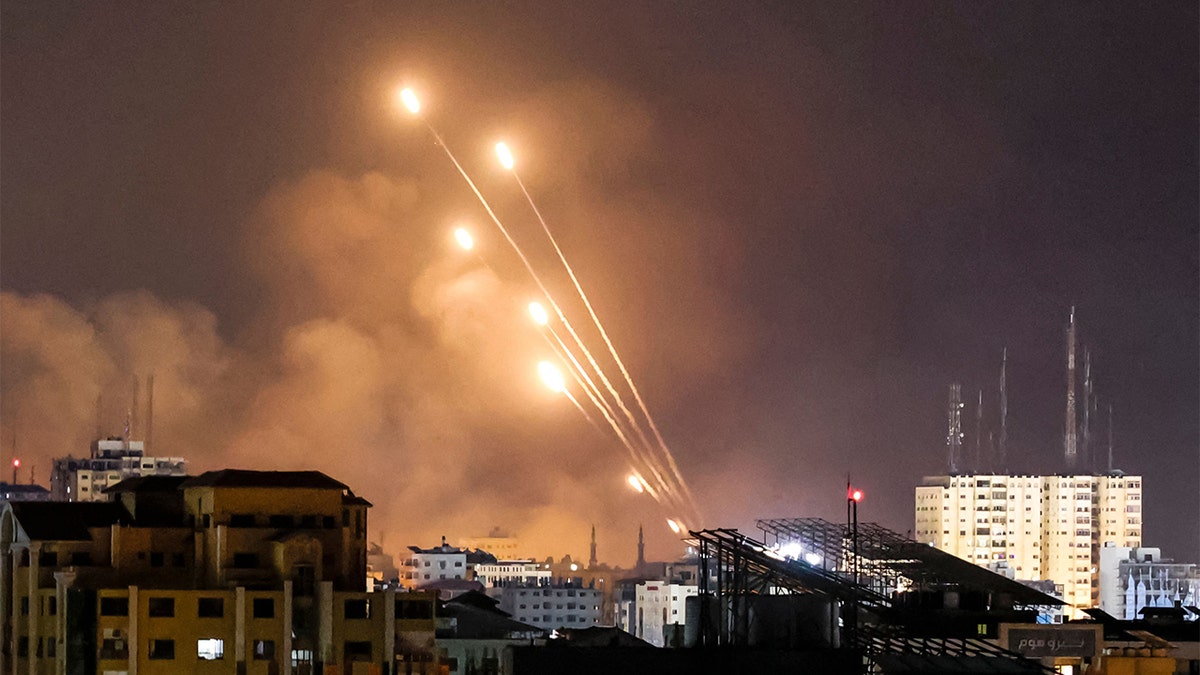 A barrage of rockets fired by Hamas into Israel. (Mohammed Abed/AFP via Getty Images)
The death toll in Israel is currently at least 800 with more than 2,000 Israelis injured. In Gaza, there are at least 313 Palestinians dead and nearly 2,000 wounded. Hassner said, "All Hamas has going for it is hostages, perhaps more than 50 hostages. Very few of those are soldiers, they are women, children, the elderly, some sick people in wheelchairs."
"Life has completely been put on hold" said Jordyn Cummings, a fellow at social change organization Yahel in Northern Haifa. "Some people in the group are considering leaving the country if they can go. I know people who are fleeing right now. I plan on staying for now."
Sunday morning, another terrorist group, Hezbollah, fired dozens of rockets across Israel's northern border from Lebanon, just 70 miles northeast of Haifa. Cummings said, "Where I'm located, we're close to the Lebanese border, and we don't know what's going to happen there."
BIDEN BLASTED FOR 'APPEASING IRAN' AHEAD OF DEVASTATING ATTACK ON ISRAEL: END THE 'ONE-SIDED CONCESSIONS'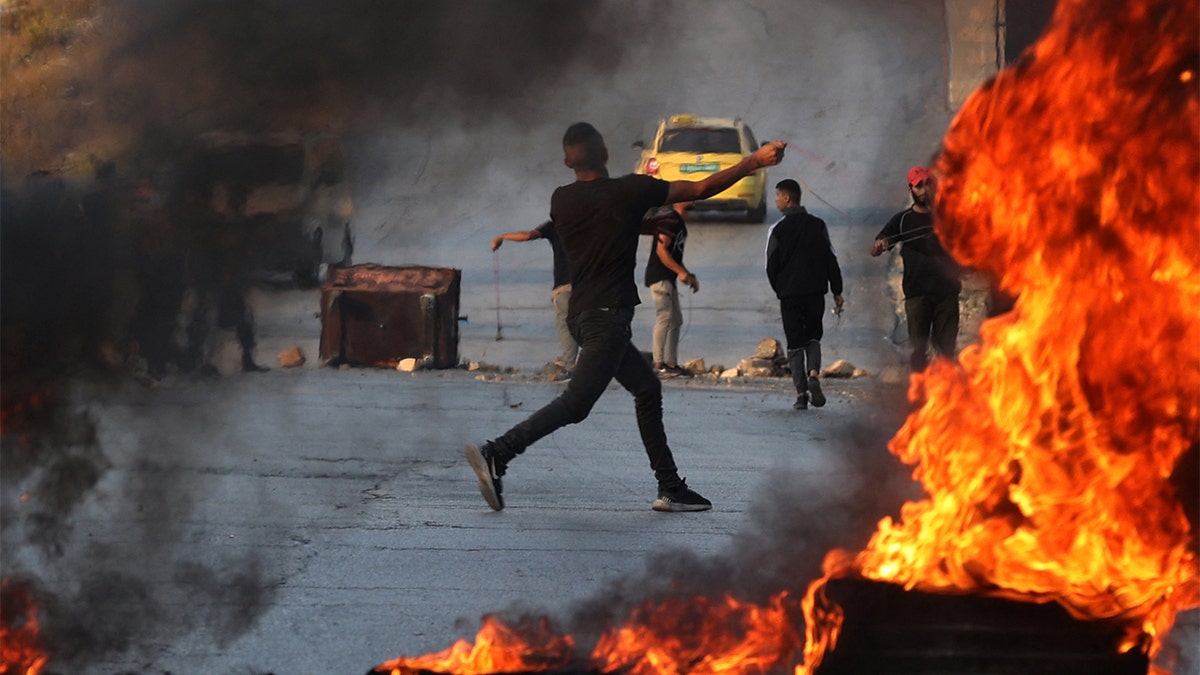 Palestinian demonstrators throw rocks at Israeli soldiers. (Jaafar Ashtiyeh/AFP via Getty Images)
For those who want to leave or travel farther away from the center of the conflict, "finding cabs has been really difficult." said Cummings. Regarding flights, Cummings added, "the difficulty is knowing whether to go or not because we don't know if leaving now will be the last opportunity."
While the situation remains somber, "people are really coming together," Cummings said. "The attacks have just been entirely abhorrent and barbaric," but "I do feel a sense of community. We've all been coming together to support each other."
"You can feel the collective pain in the air," said Masori. "The worst part is hearing stories of death and pain from my family about their friends and loved ones." Many in Masori's community still don't know if their loved ones are safe, injured, dead or kidnapped.
VIDEOS OF HAMAS BRUTALITY TOWARD ISRAELIS EERILY REMINISCENT OF ISIS TACTICS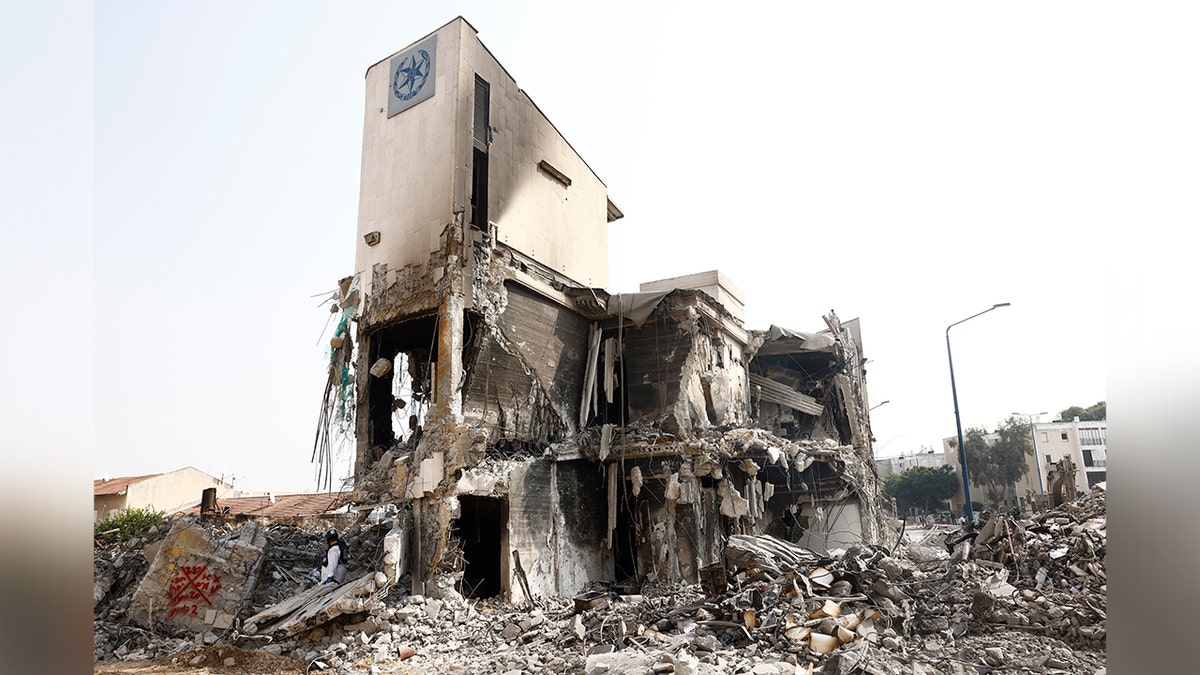 A police station is destroyed by Palestinian rockets in Sderot, Israel, on Sunday, Oct. 8, 2023. (Kobi Wolf/Bloomberg via Getty Images)
"So many soldiers from reserves rose to action that many haven't had anything to eat in the last 24 hours." Masori said.
Those who weren't called are helping out in whatever ways they can. Masori and his family spent Sunday volunteering at a restaurant in Tel Aviv, making boxed meals for soldiers and those affected by the conflict. The restaurant received so many donations, Masori said, "it seemed as though every restaurant in Tel Aviv responded."
CLICK HERE TO GET THE FOX NEWS APP
Israelis are facing a horrific conflict and much is still unknown, but the people have made a resounding effort to come together and support their military and government during the crisis.