close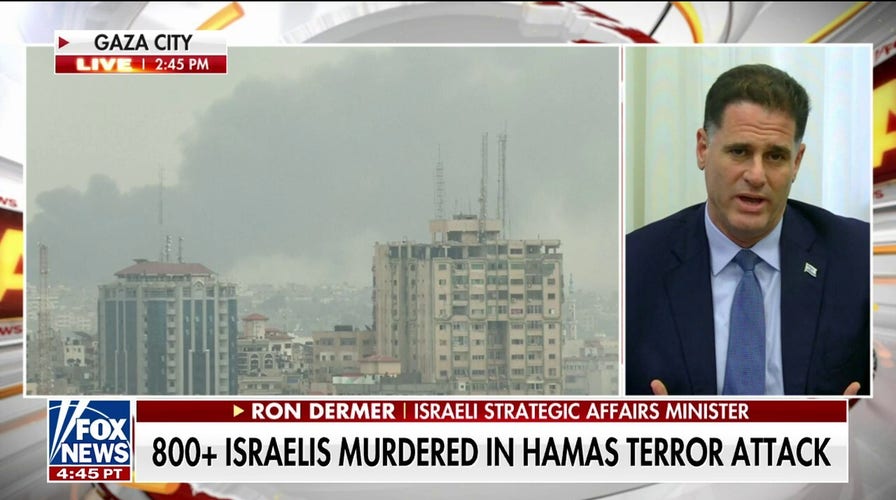 Video
Israel launches counteroffensive against Hamas, orders 'complete siege' of Gaza
Israel's Minister of Strategic Affairs Ron Dermer joins 'FOX & Friends.'
The State Department says at least nine Americans have been killed by Hamas' strikes on Israel, Fox News has confirmed.
Israeli media also is reporting that at least 800 Israelis have died since Saturday, when the terrorist group first began launching attacks on the country.
"At this time, we can confirm the deaths of nine U.S. citizens," a spokesperson for the U.S. Embassy in Israel told Fox News. "We extend our deepest condolences to the victims and to the families of all those affected.
"We continue to monitor the situation closely and remain in touch with our Israeli partners and the local authorities," the spokesperson added. "We are in touch with the families and providing all appropriate consular assistance."
LIVE UPDATES: AT LEAST 800 ISRAELIS DEAD IN HAMAS ATTACKS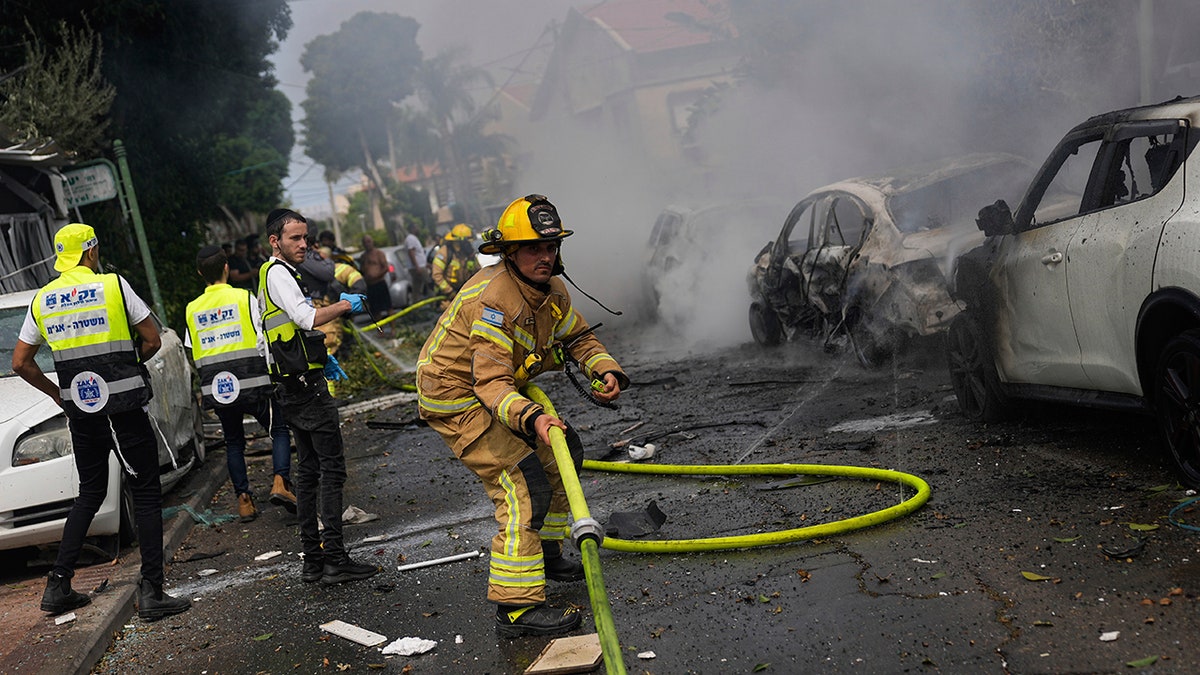 Israeli firefighters extinguish fire at a site struck by a rocket fired from the Gaza Strip, in Ashkelon, southern Israel, on Monday, Oct. 9. (AP/Ohad Zwigenberg)
Fox News Digital has reached out to the State Department for further comment.
In an interview on MSNBC, State Department spokesperson Matthew Miller noted that there are also "reports of Americans who are unaccounted for."
"We continue to work to confirm that number and to try to locate those who are missing," he added. "We don't have solid information about either the number or where they might be."
The southern Israeli cities of Ashdod and Ashkelon were hit with fresh strikes on Monday.
ISRAEL HIT WITH 'HUGE ROCKET BARRAGE' AS WARNING SIRENS BLARE ACROSS COUNTRY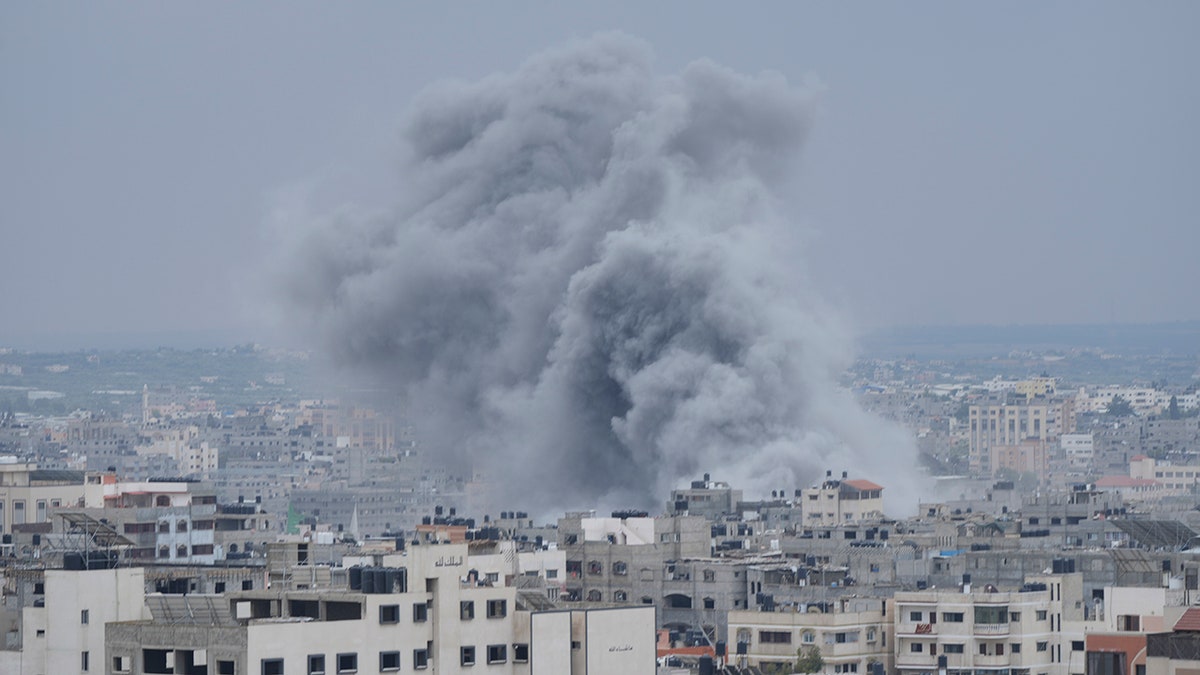 Smoke from an Israeli airstrike rises in Gaza City on Monday, Oct. 9. (AP/Hatem Moussa)
The casualties have continued to mount as the Israeli military regains control of the areas surrounding the Gaza border.
Prime Minister Benjamin Netanyahu has deployed tens of thousands of troops to the region, and military officials have declared they will "kill every terrorist in Israel."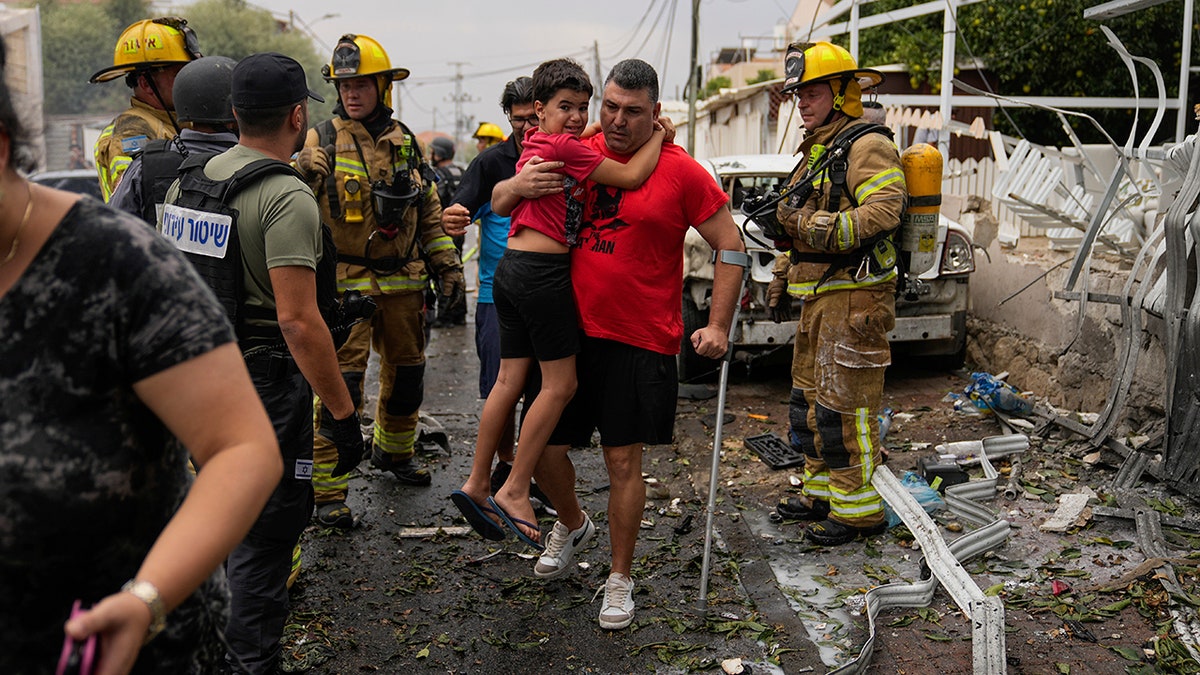 Israelis evacuate a site struck by a rocket fired from the Gaza Strip, in Ashkelon, southern Israel, on Monday, Oct. 9. (AP/Ohad Zwigenberg)
CLICK HERE TO GET THE FOX NEWS APP
Israeli forces recaptured areas near the Gaza Strip that had been overrun in a Hamas mass-infiltration over the weekend, Reuters reported. The Israeli Defense Force re-established control of communities but isolated clashes remain throughout the country, a military spokesperson said on Monday.
Fox News' Anders Hagstrom contributed to this report.
Greg Norman is a reporter at Fox News Digital.