close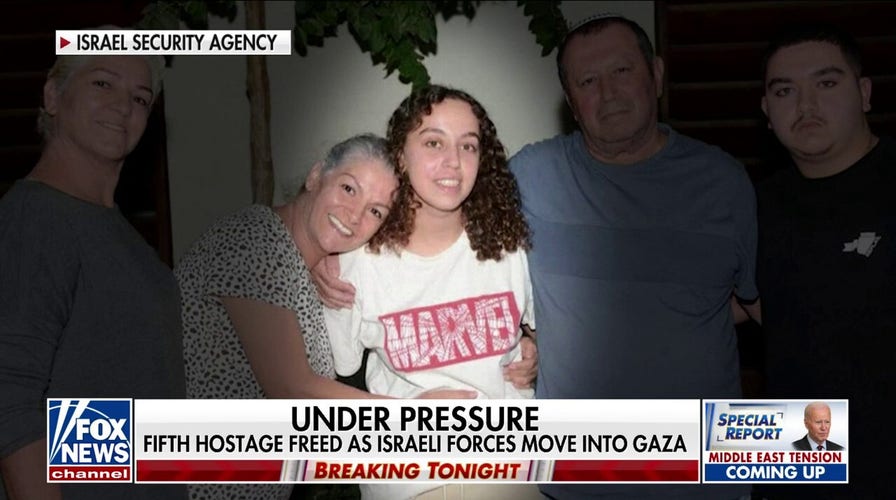 Video
Freed IDF private providing intelligence on her hostage situation
FOX News senior correspondent Mike Tobin reports on the families of some hostages pressuring the Israeli government to swap them with Palestinian prisoners.
An Israeli soldier, who was rescued following a "special operation" in the Hamas-controlled Gaza Strip, is now providing the country's military with intelligence for "future operations," it revealed Tuesday.
Israel Defense Forces (IDF) spokesman Lt. Col. Jonathan Conricus said in a video posted on X that he is "happy to say" that 19-year-old Pvt. Ori Megidish is now back home with her family after being abducted by Hamas on Oct. 7.
"She was rescued in a special operation done by Israeli security forces, IDF and [Shin Bet], who went into Gaza, got her out based on intelligence and on a lot of resources that were allocated towards this," Conricus said. "She is now home with her family, she is well, both mentally and physically. She has provided intelligence that we will be able to use in the future for future operations."
"We are committed and determined to get all of the 238 Israeli hostages that are still inside Gaza," he added.
LIVE UPDATES: ISRAEL AT WAR WITH HAMAS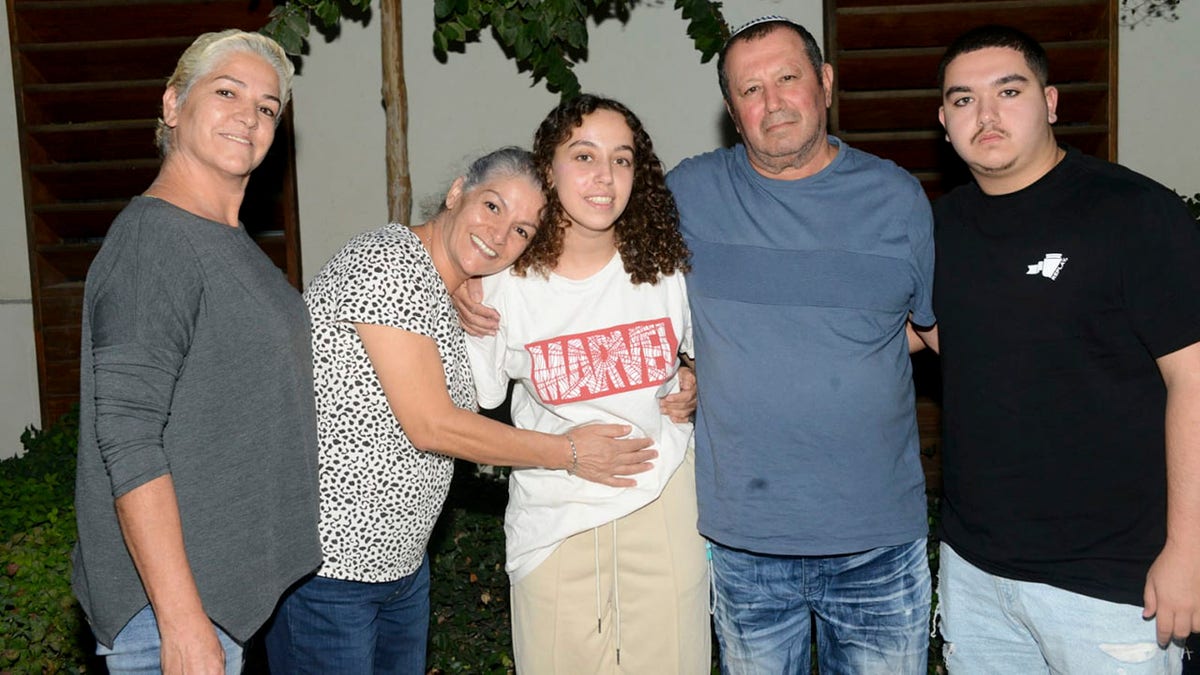 This undated photo provided by the Israeli Security Agency on Monday, Oct. 30, shows Israeli soldier Pvt. Ori Megidish, center, with relatives. (Israeli Security Agency via AP)
Megidish was captured in Nahal Oz along the border with the Gaza Strip, according to Channel 12 News.
Her aunt Samdar said following her rescue, "Thank you to the creator of the world, thank you to our soldiers, thank you that she is healthy and whole, thank you very much to all the people of Israel, we are very excited," according to the channel.
ISRAEL HITS 300 HAMAS TARGETS IN GAZA, ENGAGES IN BATTLES AGAINST TERRORISTS FIRING ANTI-TANK MISSILES, GUNS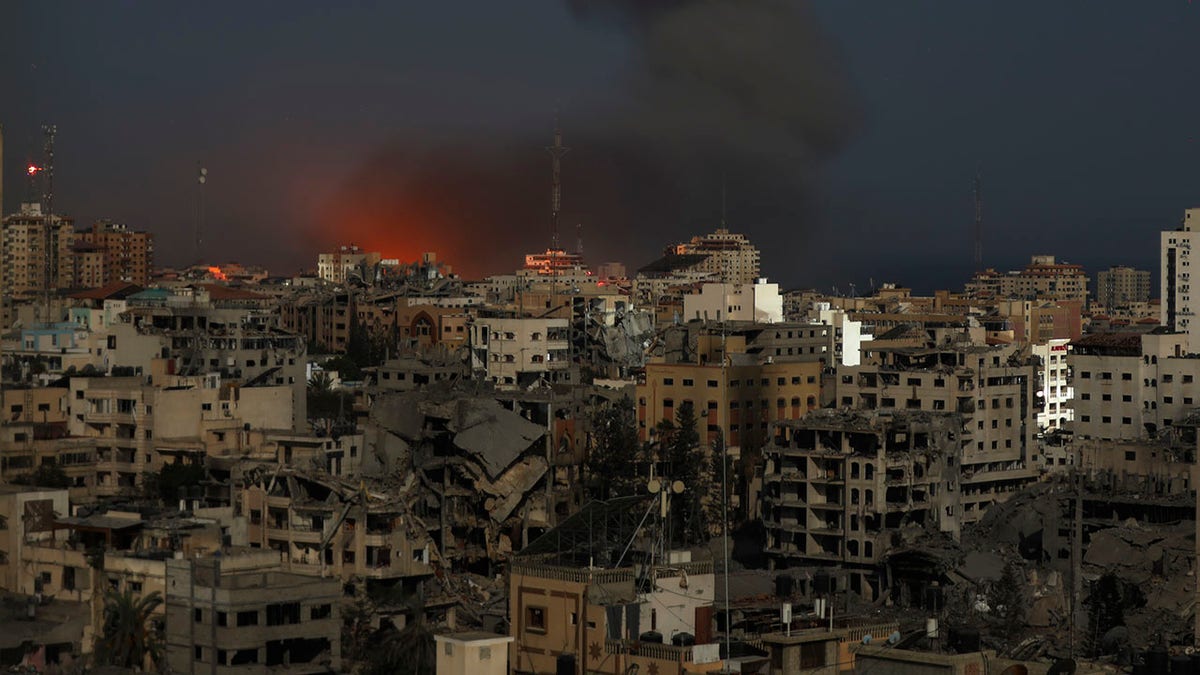 A long exposure photo shows destroyed buildings with fire and smoke rise following Israeli airstrikes on Gaza City on Monday. (AP/Abed Khaled)
"She looks perfectly fine, she needs to digest a little. I hugged her and told her that I had been waiting for this moment, we trembled together. I told her that we prayed for her," Channel 12 News also quoted a neighbor as saying. "A modest and sweet girl. We entered the house and brought her a glass of water to calm the panic. Her parents are happy. A lot of crying of happiness, the main thing is that she is at home with her parents and family."
Israeli Prime Minister Benjamin Netanyahu praised his country's military for liberating Megidish, calling it a "moving achievement which expresses our commitment to bring about the release of all the hostages."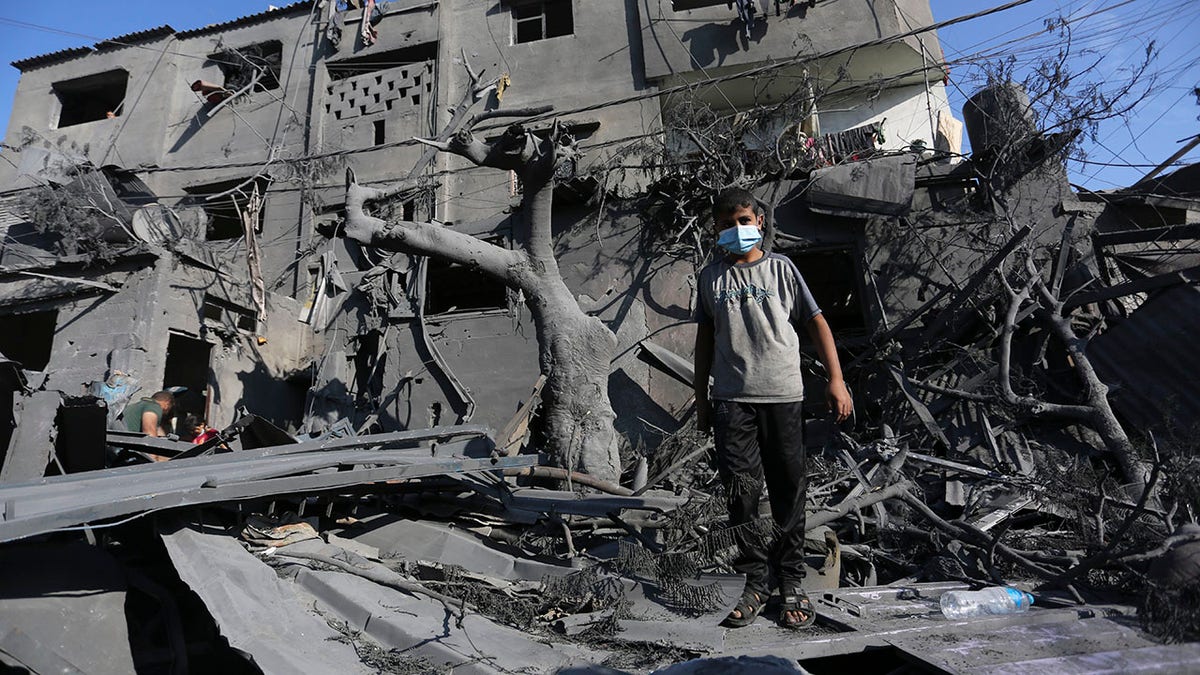 A Palestinian boy stands amid the destruction after an Israeli strike in Rafah in the Gaza Strip on Tuesday, Oct. 31. (AP/Hatem Ali)
CLICK HERE TO GET THE FOX NEWS APP
"To the terrorists of Hamas and ISIS I say – you are monsters. We will continue to pursue you. We will continue to hunt you. We will strike you until you fall at our feet."
Fox News' Chris Pandolfo and Anders Hagstrom contributed to this report.
Greg Norman is a reporter at Fox News Digital.