close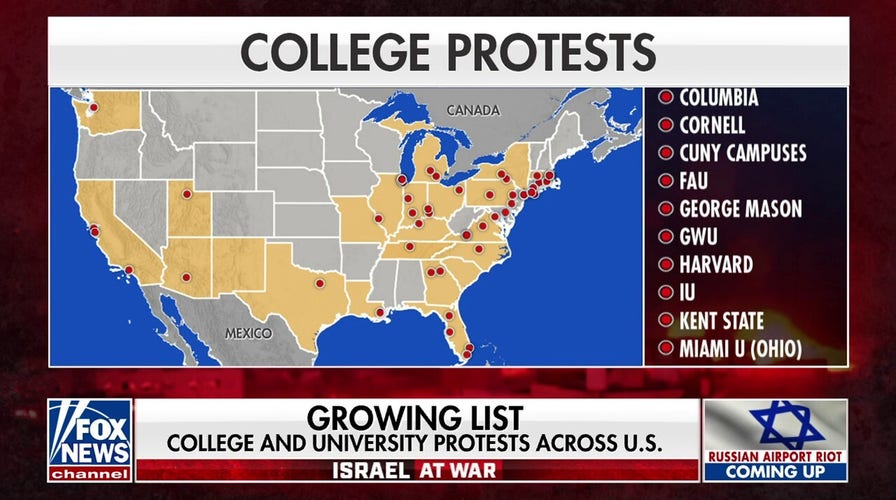 Video
Campus unrest grows over Israel-Hamas war
FOX News' Alexis McAdams speaks with students at Columbia University about antisemitism on college campuses and pro-Palestinian rallies nationwide on 'Special Report.'
The Canadian government has reportedly attempted to clarify its stance on a "humanitarian truce" in the Israel-Hamas war, just days after the country abstained from a United Nations resolution on the matter.
Delivering a speech Monday before the Economic Club of Canada in Toronto, Foreign Affairs Minister Mélanie Joly called for "humanitarian pauses" and a "humanitarian truce" in Gaza, as at least seven Canadian nationals have died, at least two others remain unaccounted for and "could be held hostage," and "400 Canadians are trapped in Gaza."
"At this point, we need an agreement from all parties to get our foreign nationals out," Joly said Monday, telling a business audience she had been in contact with Israel, Qatar, Egypt and the U.S. nearly every day for the past three weeks. "All hostages must be released, and it is important to allow food, fuel and water in Gaza. And Canada will be reaching out to more countries to join in that call."
Joly spoke out against the Hamas terrorist attacks, while also recognizing the situation that Palestinian civilians find themselves in.
JERUSALEM DEPUTY MAYOR DEMANDS 'PROOF OF LIFE' OF HOSTAGES, ASSURANCE BEFORE BIDEN HUMANITARIAN AIDE HITS GAZA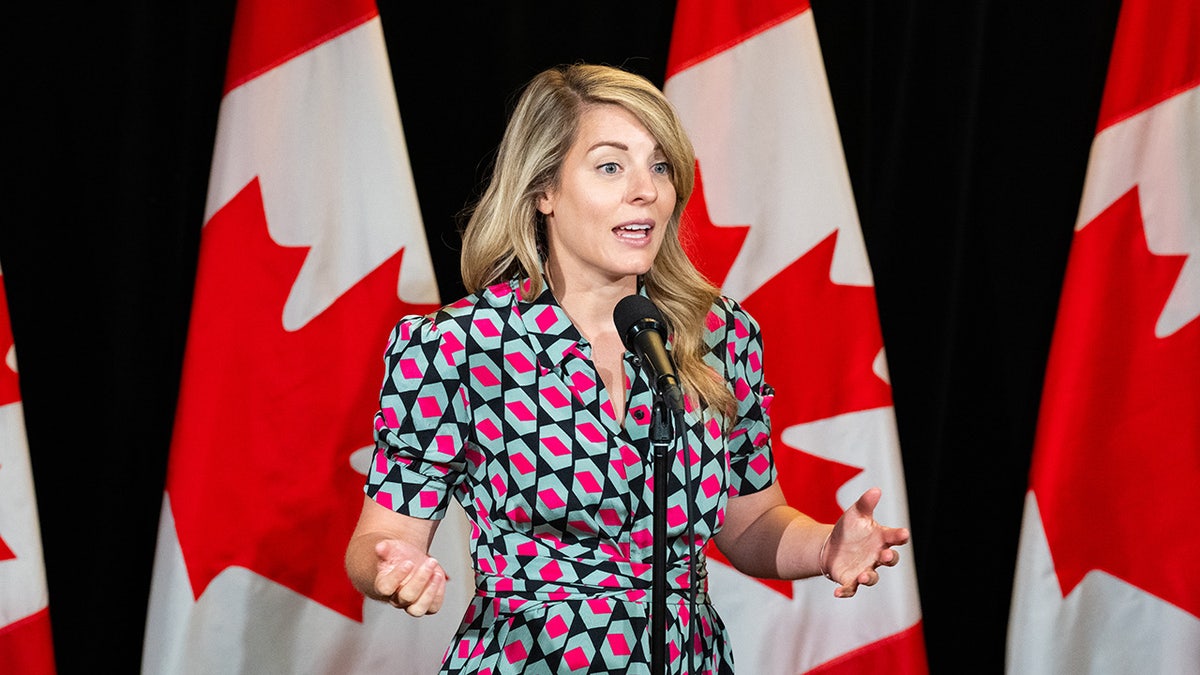 Canada's Foreign Minister Melanie Joly delivered a speech Monday in support of a humanitarian truce in Gaza amid the Israel-Hamas war.  (Dean Casavechia/Bloomberg via Getty Images)
"We have seen horrific scenes of unspeakable violence as Hamas launched its terrorist attacks against the people of Israel, which Canada unequivocally condemns," Joly said. "What is unfolding in Gaza is also a human tragedy. The humanitarian situation facing the Palestinian people – Palestinian women and children in particular – is dire.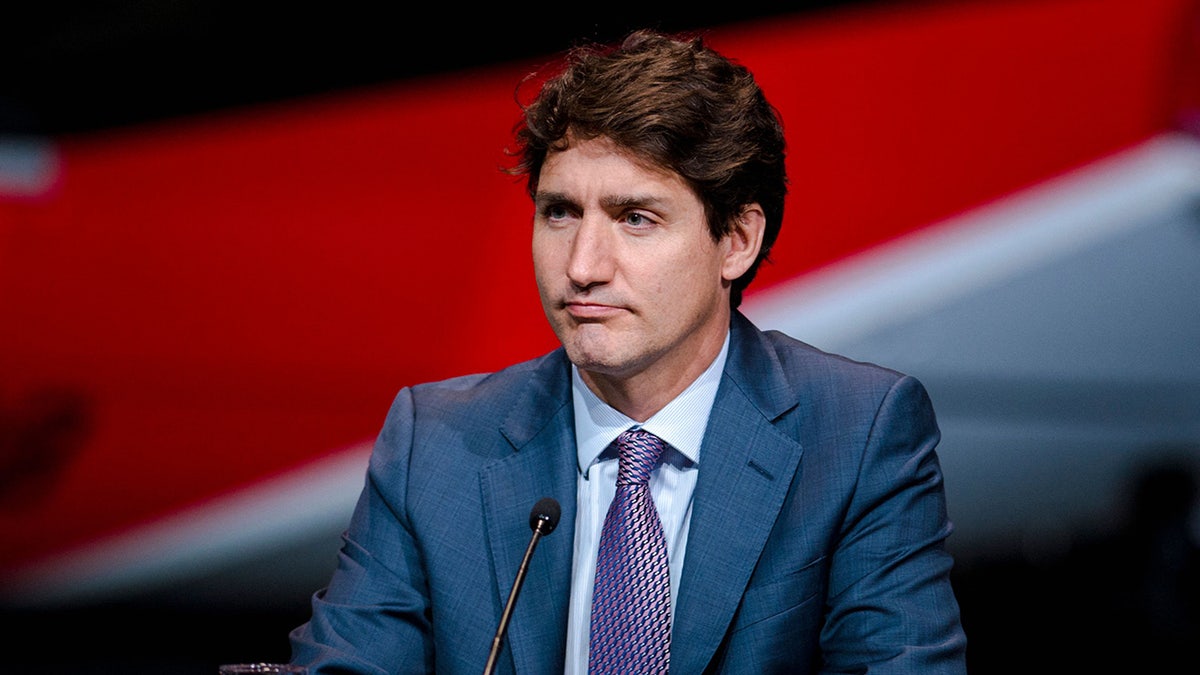 Canadian Prime Minister Justin Trudeau said he supported humanitarian pauses.  (ANDREJ IVANOV/AFP via Getty Images)
US TROOPS IN IRAQ TARGETED BY DRONES, MARKING 25TH ATTACK IN PAST 2 WEEKS: REPORT
"And extremist settler attacks continue in the West Bank and must stop," Joly added. "Like all states, of course Israel has a right to defend itself against terrorist attacks. It has an obligation to do so in accordance with international law. For even in crisis, there are principles and even in war, there are rules."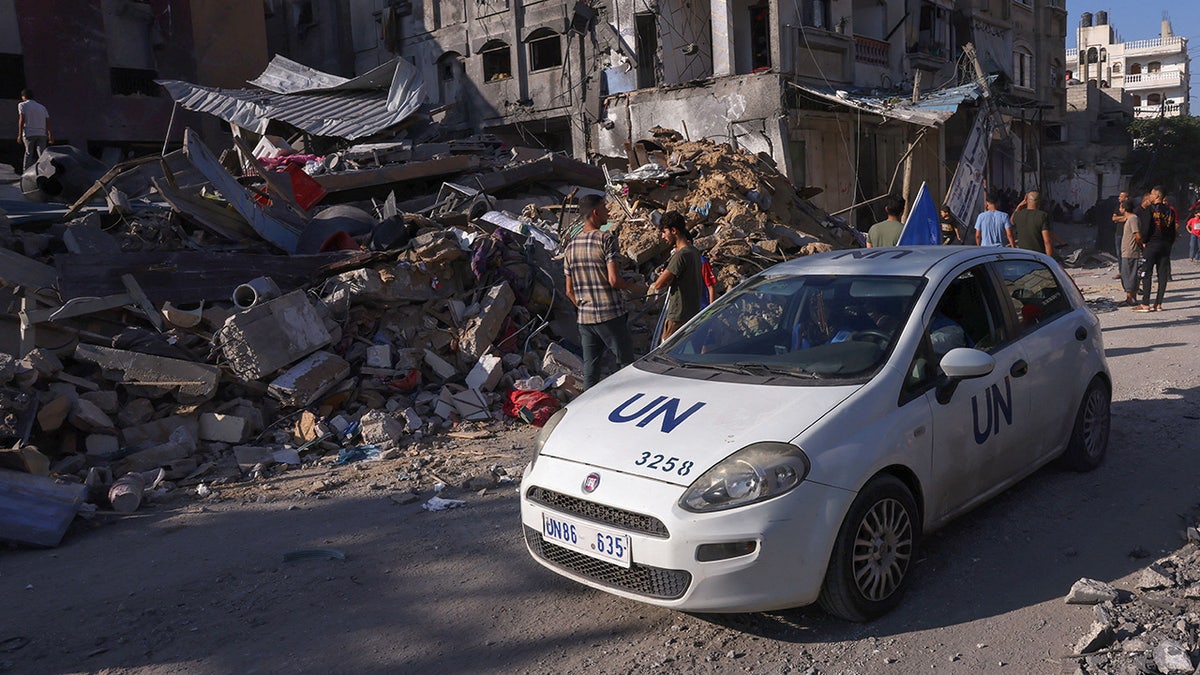 A car bearing the United Nations logo drives past rubble in the aftermath of Israeli bombing in Rafah in the southern Gaza Strip, on Oct. 31, 2023.  (SAID KHATIB/AFP via Getty Images)
CLICK HERE TO GET THE FOX NEWS APP
Some members of Prime Minister Justin Trudeau's liberal caucus have been calling on him to support a ceasefire, according to Politico, while advocacy groups and Muslim leaders in Canada have criticized his steadfast support of Israel. Though Trudeau supported the idea of humanitarian pauses days earlier, Canada abstained from a vote before the U.N. General Assembly on Friday supporting an "immediate, durable humanitarian truce." The non-binding motion, introduced by Jordan, was rejected by the U.S., Israel and 12 other countries.
It ultimately passed with 120 votes in favor. Among the 45 countries that abstained were Canada, Germany, Italy, Japan and the United Kingdom. France had voted in support of the resolution.
Danielle Wallace is a reporter for Fox News Digital covering politics, crime, police and more. Story tips can be sent to [email protected] and on Twitter: @danimwallace.