close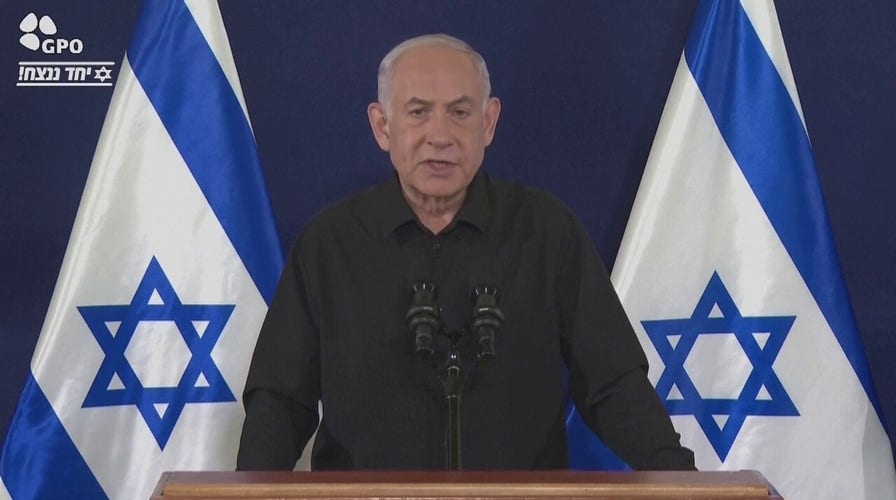 Video
Israel's Netanyahu rejects cease-fire, says it's 'time for war' against Hamas
Israeli Prime Minister Benjamin Netanyahu on Monday rejected calls for a cease-fire in Gaza, quoting the biblical book of Ecclesiastes and saying, "This is a time for war."
Shani Louk, a German-Israeli citizen who was kidnapped by Hamas and paraded unconscious on the back of a truck, as seen in footage of the Oct. 7 massacre, was discovered dead and beheaded, according to Israeli government officials.
Israel's government said in a post to the social media platform X, formerly known as Twitter, on Monday morning, that it had identified the body of Louk.
"We are devastated to share that the body of 23-year-old German-Israeli Shani Luk was found and identified," the post read. "Shani, who was kidnapped from a music festival and tortured and paraded around Gaza by Hamas terrorists, experienced unfathomable horrors. Our hearts are broken. May her memory be a blessing."
WHO IS SHANI LOUK? GERMAN-BORN WOMAN PARADED AROUND GAZA AFTER HAMAS TERROR ATTACK AT MUSIC FESTIVAL IN ISRAEL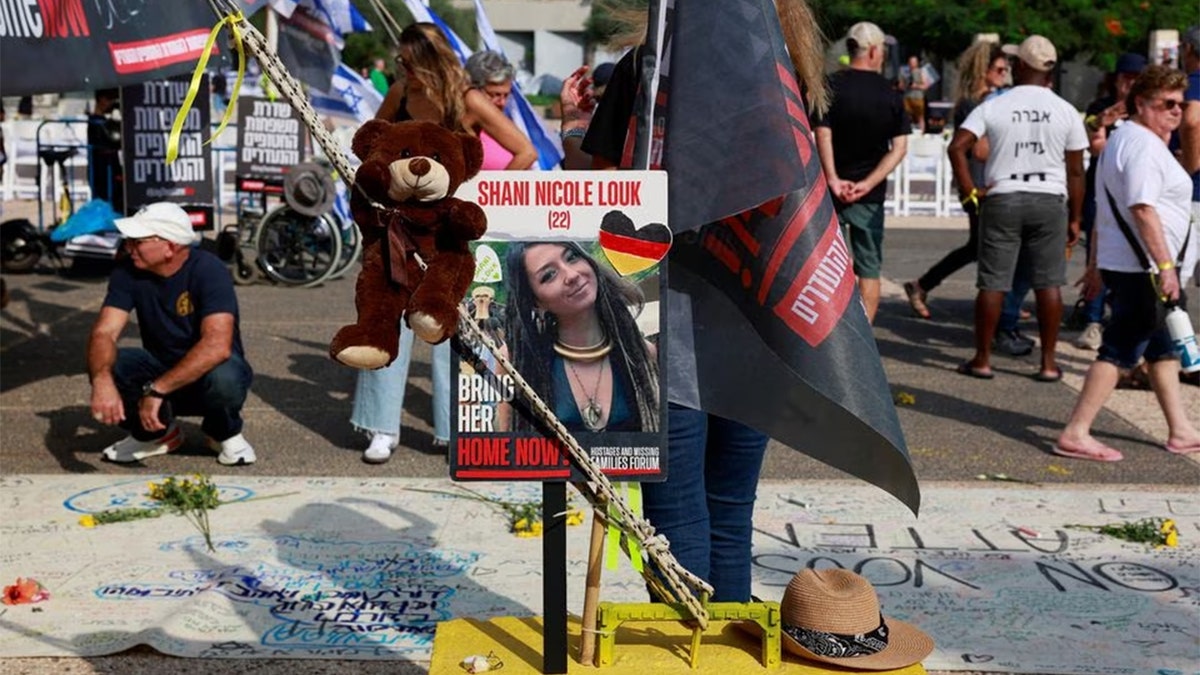 A picture of Shani Nicole Louk, who is missing, is displayed during a demonstration by family members and supporters of hostages who are being held in Gaza after they were kidnapped from Israel by Hamas gunmen, as they call for a dialogue with Israeli Prime Minister Benjamin Netanyahu and Defence Minister Yoav Gallant, in Tel Aviv, Israel October 28, 2023.  (REUTERS/Ammar Awad/File Photo)
In an interview with German newspaper BILD, Israeli President Yitchak Herzog expanded on the discovery of Louk's body.
"I am truly sorry to report that we have now received news that Shani Nicole Louk has been confirmed murdered and dead. Her skull has been found," a translated version of his comments posted to the story read. "This means that these barbaric, sadistic animals simply chopped off her head as they attacked, tortured and killed Israelis. It is a great tragedy and I extend my deepest condolences to her family."
IRAN-LINKED TERRORISTS, GUERRILLAS SURROUND ISRAEL: HERE'S WHAT WE KNOW ABOUT THEM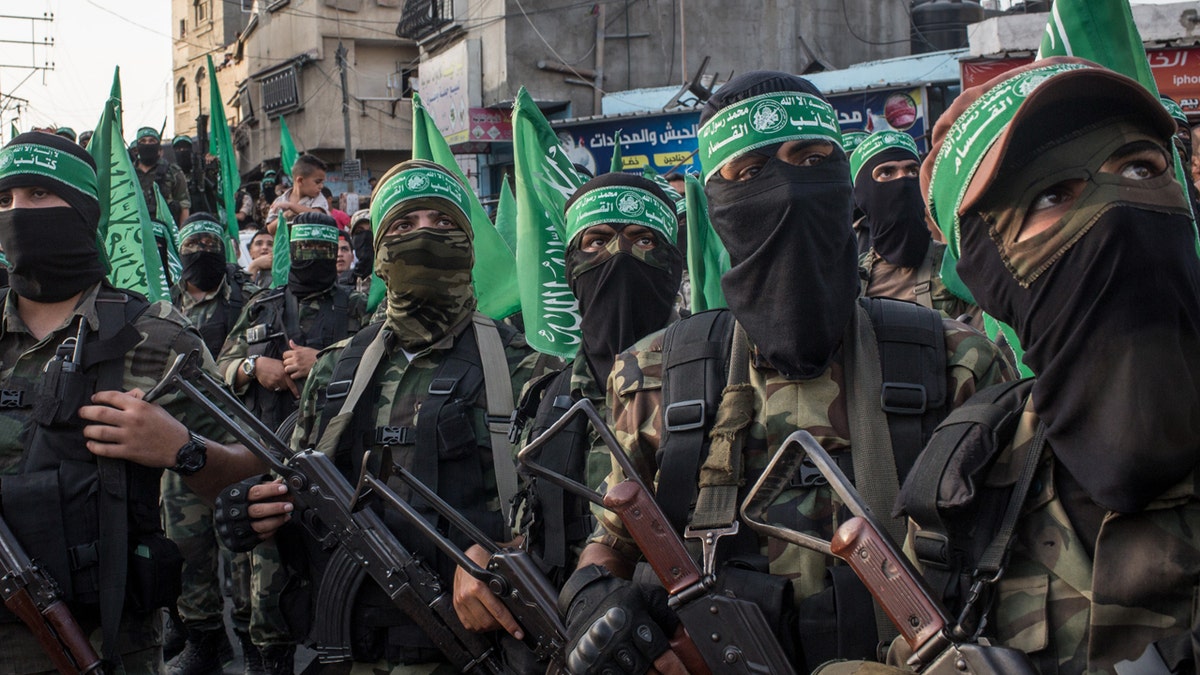 Palestinian Hamas terrorists are seen during a military show in the Bani Suheila district on July 20, 2017, in Gaza City, Gaza. (Chris McGrath/Getty Images)
Louk was one of the thousands of attendees at the Tribe of Nova music festival in Israel that was taken over by Hamas terrorists who killed hundreds and took others captive.
The graphic footage of Louk, unconscious, stripped down to her underwear in a pickup truck, made its way around social media. In the video, the woman is seen face down and her legs are bent abnormally.
THE MOST EXTREME ANTI-ISRAEL, HAMAS-SYMPATHIZING MOMENTS ON COLLEGE CAMPUSES SINCE THE OCT. 7 ATTACKS
Though her face was unseen in the videos, her family, who recognized her tattoos and dreadlocks, identified her as the woman seen being abused.
German Chancellor Olaf Scholz posted about Louk's death on social media on Monday.
CLICK HERE TO GET THE FOX NEWS APP
"The news of Shani Lok's death is terrible," he said. "She was brutally murdered like many others. This represents all the barbarity of the Hamas attack, which must be punished. This is terrorism and Israel has the right to defend itself."
Anders Hagstrom and Ashlyn Messier of Fox News Digital contributed to this report.
Greg Wehner is a breaking news reporter for Fox News Digital.