close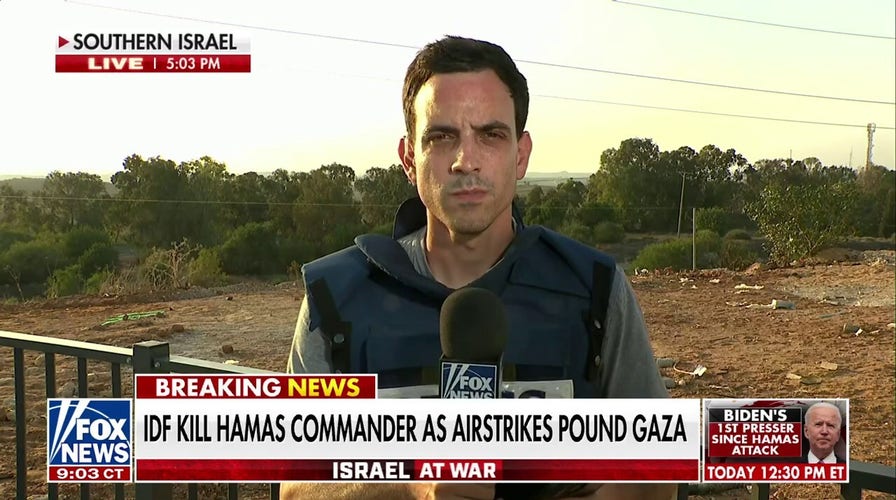 Video
IDF kills Hamas commander as it continues to strike Gaza
FOX News' Trey Yingst reports the latest from southern Israel. 
Israel Prime Minister Benjamin Netanyahu told his country Wednesday evening during a primetime address that its cabinet is "deciding" on the timing for a possible ground incursion into the Gaza Strip.
"The goal, the timing of what the Israel Defense Forces is going to do is based on the cabinet and the chief of staff and the cabinet are deciding," Netanyahu said. "And when we get into Gaza as we go on, we will exact the highest price from these murderers for what they've done."
Netanyahu said Israel has two goals in the war – to "destroy Hamas and all its infrastructure" and to "do everything that's possible to bring our hostages back home."
"All the Hamas members are sons of death. They are going to be eliminated everywhere," Netanyahu vowed.
LIVE UPDATES: ISRAEL AT WAR WITH HAMAS
He also reiterated a call for the "non-guilty and uninvolved population" of Gaza to "move away from that area," despite Israel still maintaining a blockade on the territory.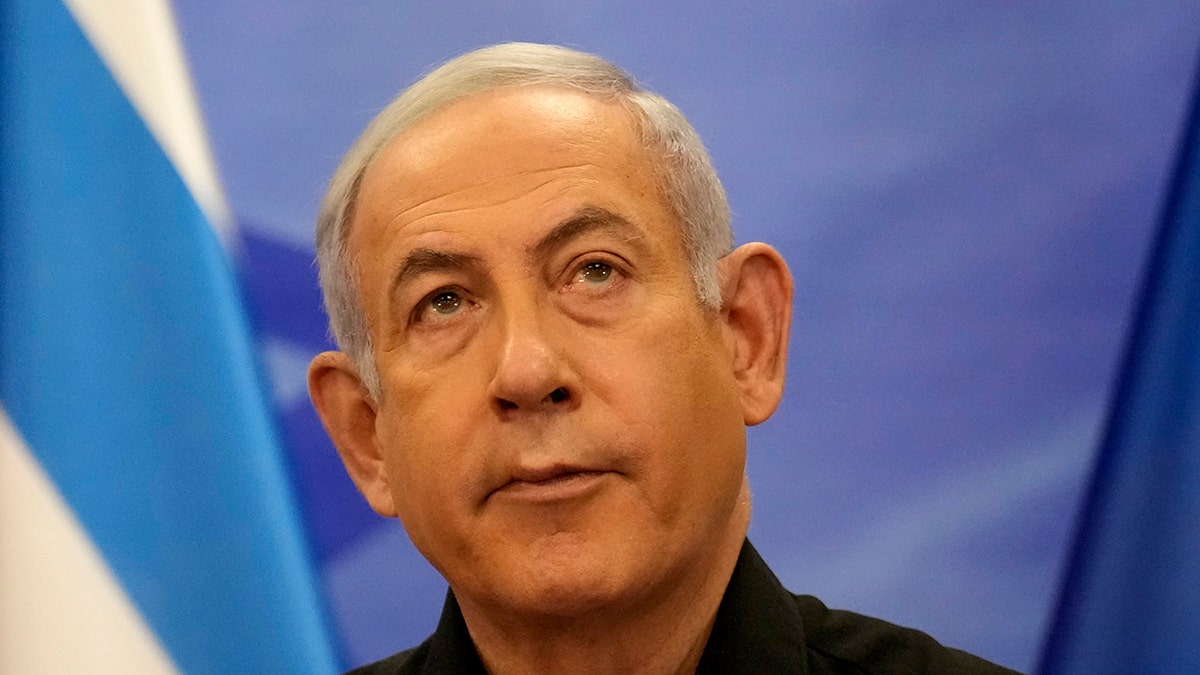 Israeli Prime Minister Benjamin Netanyahu attends a joint press conference with French President Emmanuel Macron in Jerusalem, Tuesday, Oct. 24, 2023.  (AP Photo/Christophe Ena, Pool)
"We will never forget the 1,400 brothers and sisters who were slaughtered in cold blood and fought heroically to the death against these human animals," Netanyahu continued.
"The soul of our all of our state is bleeding," he also said. "There's going to be a day of mourning, a national day of mourning."
As many as 7,900 people have been killed in the war on both sides, including at least 1,400 Israeli civilians and soldiers and 33 Americans.
ISRAEL TEDDY BEAR DISPLAY HIGHLIGHTS HAMAS' CHILD HOSTAGES
The Hamas-run Gaza health ministry claims at least 6,546 Palestinians have been killed in Gaza and more than 17,439 wounded.
At least 10 Americans are feared to be among the 222 people held captive by Hamas.
The Israeli military remains poised for a ground invasion of Gaza at any moment, though plans for such an operation have been delayed. IDF Chief of Staff Lt.-Gen. Herzi Halevi told reporters on Tuesday that Israel is "ready to invade," but nevertheless explained the delay.
CLICK HERE TO GET THE FOX NEWS APP
"At this stage, there are tactical and strategic factors which are allowing us more time to improve and to exploit every minute to be more ready," he said. "With every minute that passes for the other side, we are attacking the enemy more, killing his fighters, killing his commanders, destroying his infrastructure, and collecting more intelligence for the next moves."
Fox News' Anders Hagstrom and Chris Pandolfo contributed to this report.
Greg Norman is a reporter at Fox News Digital.