close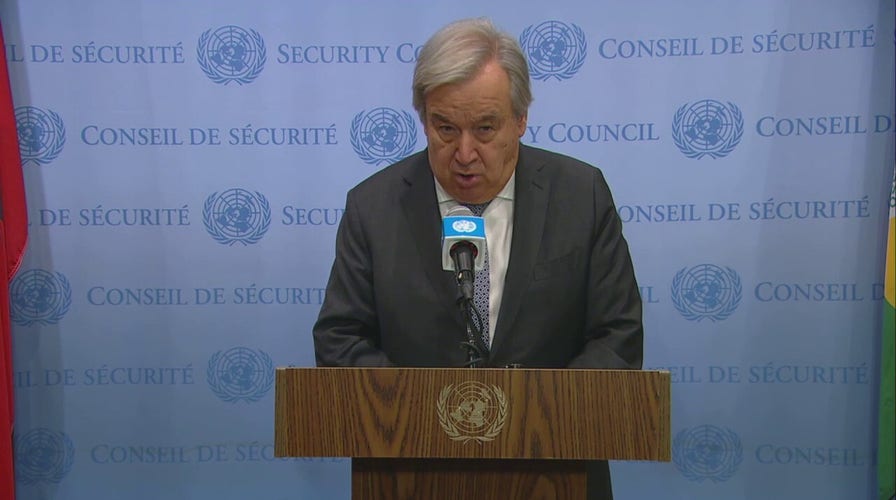 Video
UN chief responds to Israel's demand for his resignation
United Nations Secretary-General António Guterres responded to his critics after Israeli officials called for his resignation over statements criticizing Israel's bombardment of Gaza. 
Tensions between Israel and the United Nations are heightened after a series of comments about Hamas led to U.N. visas being denied.
U.N. Secretary-General António Guterres said Tuesday during a meeting of the Security Council the terrorist attacks against Israel Oct. 7 "did not happen in a vacuum."
Supporters of Israel took offense to the assertion, and critics claimed the U.N. was blaming the Jewish state for the slaughter of its own civilians by Hamas.
UN LEADER RESPONDS TO ISRAEL DEMANDING RESIGNATION, CLAIMS 'MISREPRESENTATIONS'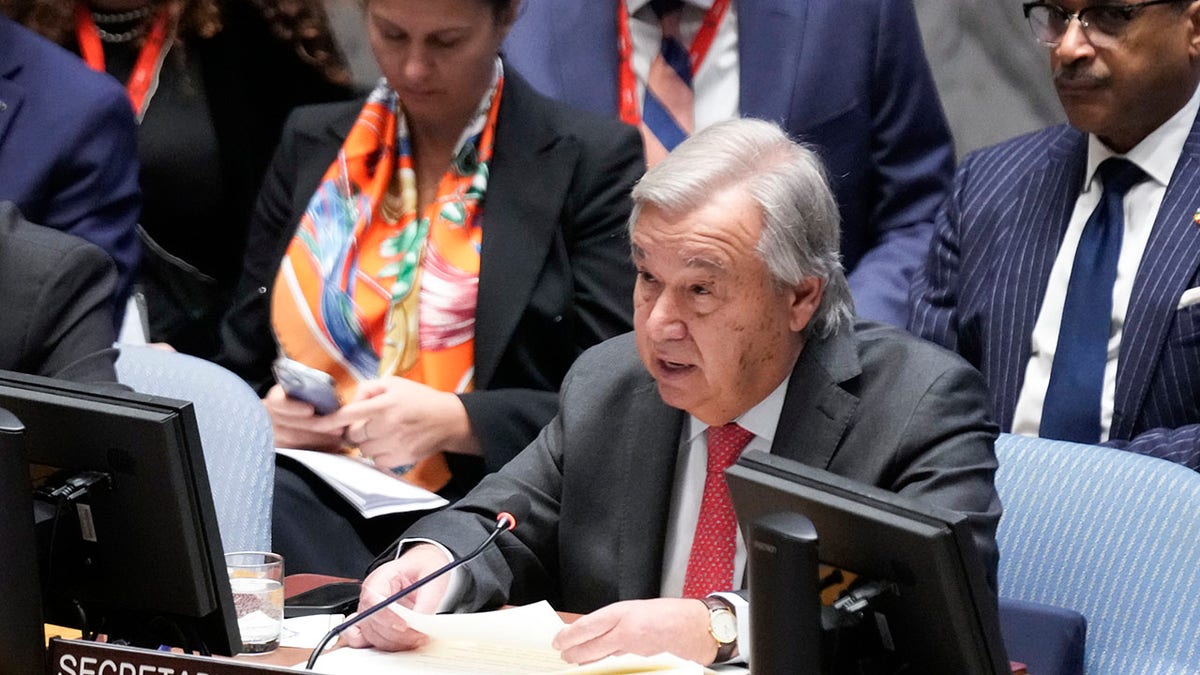 United Nations Secretary-General António Guterres speaks during a Security Council meeting at United Nations headquarters Tuesday. (AP/Seth Wenig)
The Israeli government immediately demanded Guterres resign and further escalated the feud by denying visas to U.N. officials.
"We will refuse to grant visas to U.N. representatives," said Israeli U.N. Ambassador Gilad Erdan. "We have already refused to give one to Under-Secretary-General for Humanitarian Affairs Martin Griffiths.
"It's time to teach them a lesson."
NETANYAHU SPOKESWOMAN CALLS OUT UN SECRETARY-GENERAL FOR 'MIND-BOGGLING' REMARKS: 'THIS IS INSANITY'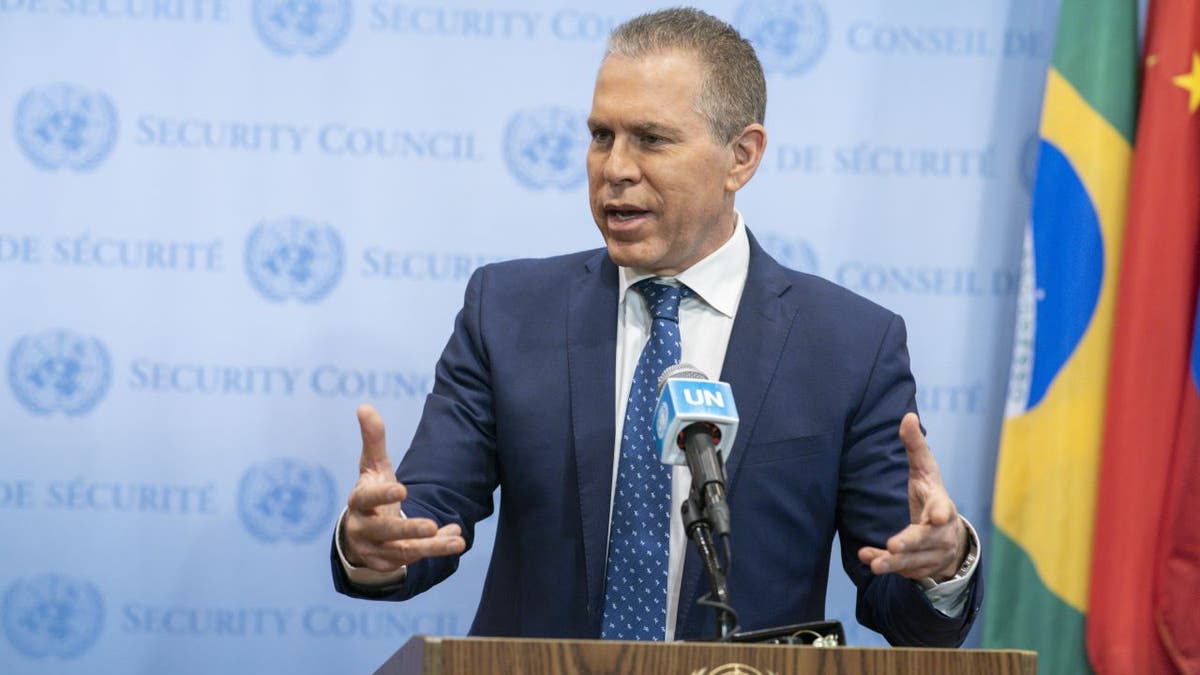 Israel's Ambassador to the U.N., Gilad Erdan, speaks to reporters before the United Nations Security Council in New York City.  (Eduardo Munoz Alvarez/Getty Images)
Erdan, who described Guterres' remarks as "shocking" before calling for his resignation, doubled down Wednesday on his call for Guterres to step down.
"It is a disgrace to the U.N. that the secretary-general does not retract his words and is not even able to apologize for what he said yesterday. He must resign," Erdan said Wednesday in a statement.
Over the 19 days of war since Oct. 7, the Hamas-run Health Ministry claims at least 5,791 Palestinians have been killed and 16,297 wounded.
CLICK TO GET THE FOX NEWS APP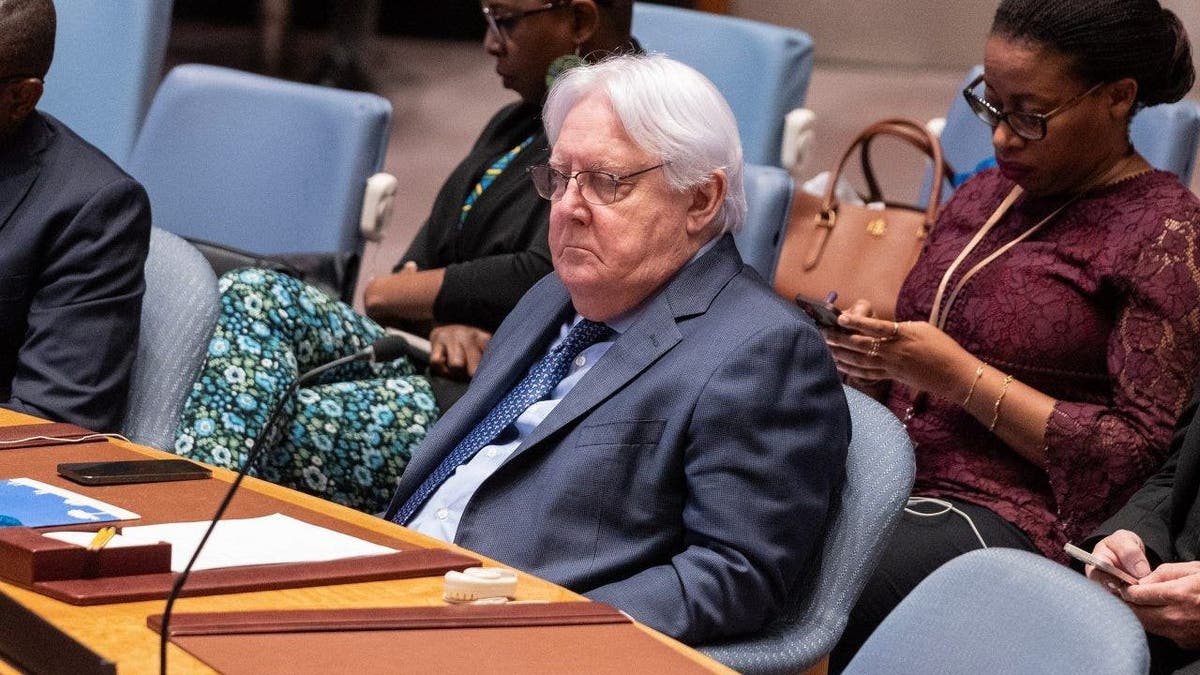 Martin Griffiths, U.N. under-secretary-general for humanitarian affairs, attends a meeting on maintenance of peace and security of Ukraine and food security at U.N. headquarters. (Lev Radin/Pacific Press/LightRocket via Getty Images)
More than 1,400 Israelis were killed in the Oct. 7 surprise attack by Hamas, and 222 Israelis and foreigners were taken captive in Gaza.
Four people have been released so far.
Fox News Digital's Anders Hagstrom contributed to this report.
Timothy Nerozzi is a writer for Fox News Digital. You can follow him on Twitter @timothynerozzi and can email him at [email protected]