close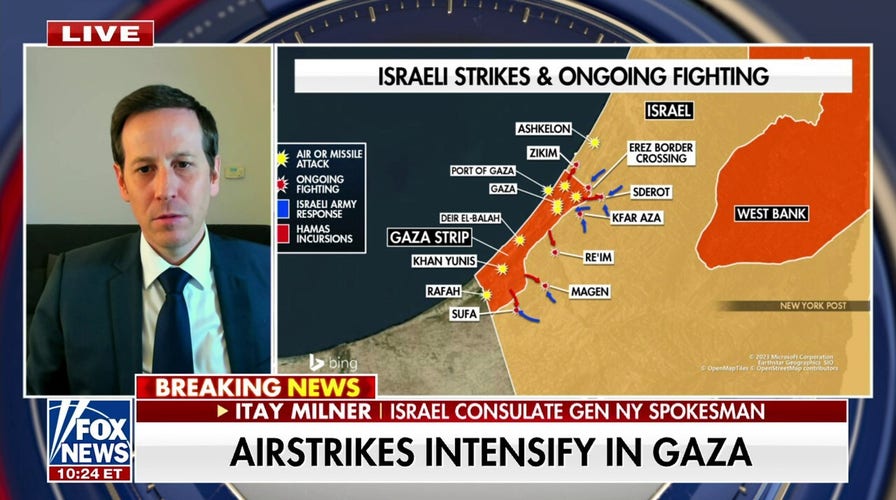 Video
No other option than to eliminate Hamas: Israel consulate spokesperson
Consulate General of Israel in New York spokesman Itay Milner on Israel preparing for war to escalate and the support coming from other countries
Israel released on Monday what it says is "gruesome" and "unseen" bodycam footage of Hamas' Oct. 7 terrorist attack in order to counter a "Holocaust denial-like phenomenon evolving in real time."
Israeli government spokesman Eylon Levy said in a video posted on X before the release that the Israel Defense Forces have "been collecting footage from bodycams taken by the Hamas death squads," and that they would be making the footage public to maintain a record to counter those who doubt whether certain events took place.
"Now unfortunately, and I can't believe I'm saying this, and I can't believe that we as a country are having to do this as we work to defeat the terror organization that brutalized our people, we are witnessing a Holocaust denial-like phenomenon evolving in real time as people are casting doubt on the magnitude of the atrocities that Hamas committed against our people and, in fact, recorded in order to glorify that violence," he continued.
"Therefore… the Government Press Office will screen for foreign media gruesome and as yet unseen footage of the barbarities perpetrated against our people on October 7th," he added. "This is footage that has not been made public. It will screen a compilation of raw and unedited footage from the October 7th Massacre for journalists who can stomach the horrific truth and want to report on what they saw."
LIVE UPDATES: ISRAEL AT WAR WITH HAMAS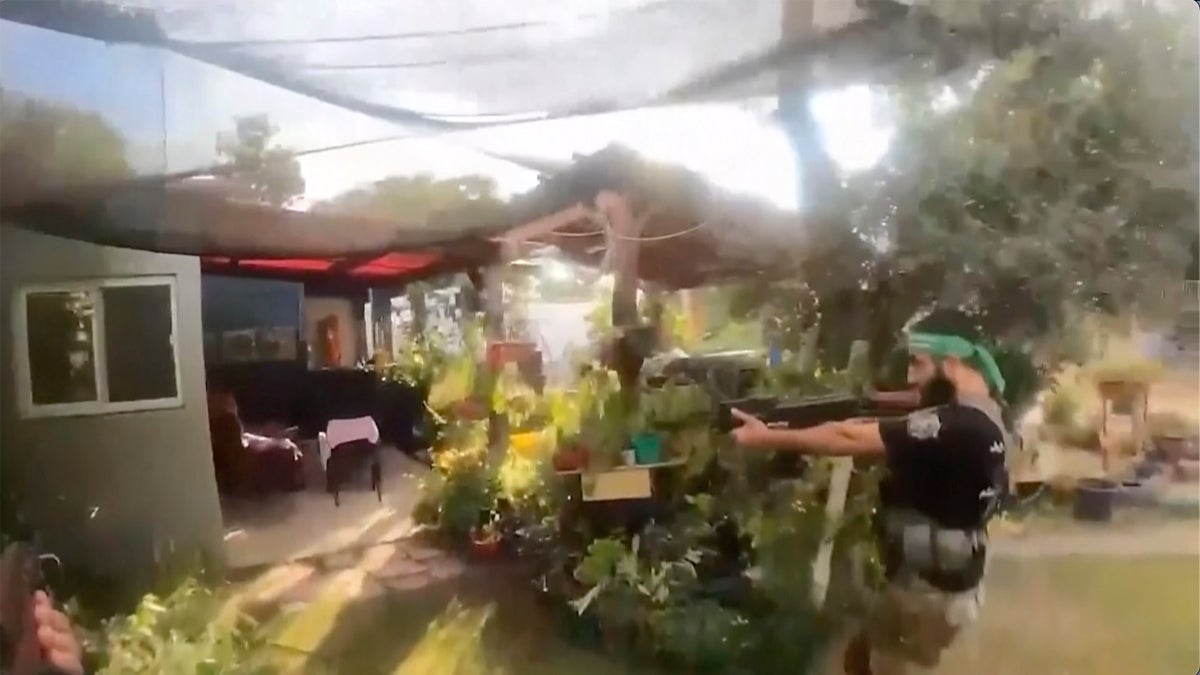 This image made from undated bodycam video footage taken by a downed Hamas militant and released by Israel Defense Forces shows a Hamas militant walking around a residential neighborhood at an undisclosed location in southern Israel. Israel's military previously brought together a group of foreign correspondents on Monday, Oct. 16, to screen a 40-minute reel of gruesome footage compiled from the Hamas attack. This Monday, the Israeli government said more footage was released. (Israel Defense Forces via AP)
The screening happened in Israel Monday morning.
The Government Press Office did not immediately respond to a request for further comment from Fox News Digital.
BLINKEN SAYS US IS 'READY' TO GET INVOLVED IN ISRAEL-HAMAS WAR IF LINE IS CROSSED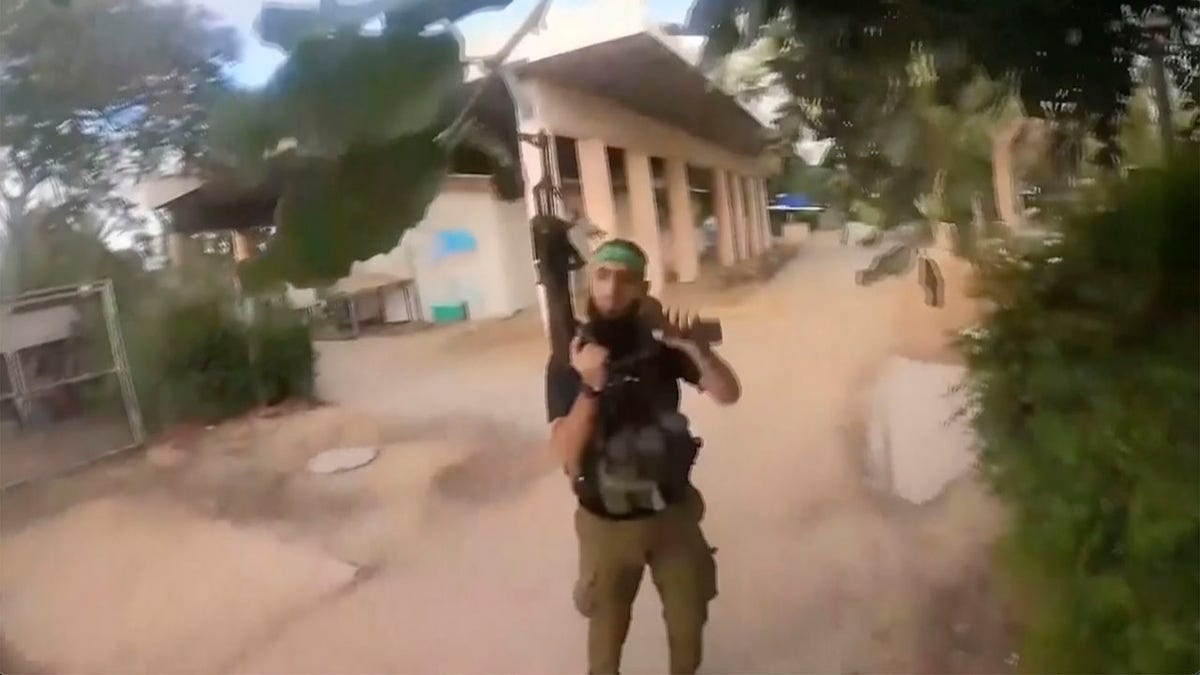 A Hamas militant walking around at an undisclosed location in southern Israel in a screen grab from the Oct. 16 video showing. (Israel Defense Forces via AP)
The war between Israel and the Palestinian terrorist group Hamas is now in its third week. At least 5,700 people have been reported killed in the war on both sides, including at least 1,400 Israeli civilians and soldiers and 32 Americans. The Hamas-run Gaza health ministry claims at least 4,385 Palestinians have been killed in Gaza and the West Bank and more than 13,561 wounded.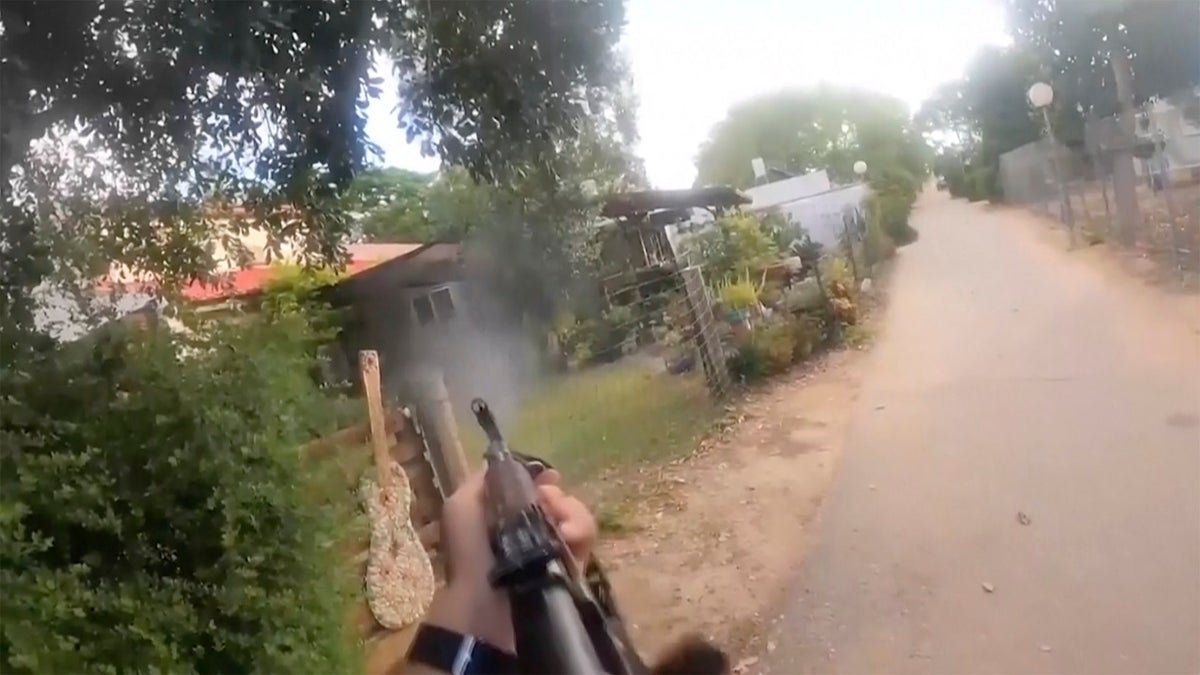 The Oct. 7 attack by Hamas in southern Israel launched the war. (Israel Defense Forces via AP)
CLICK HERE TO GET THE FOX NEWS APP
At least 10 Americans are feared to be among the 222 people held captive by Hamas.
Fox News' Chris Pandolfo contributed to this report.
Greg Norman is a reporter at Fox News Digital.