close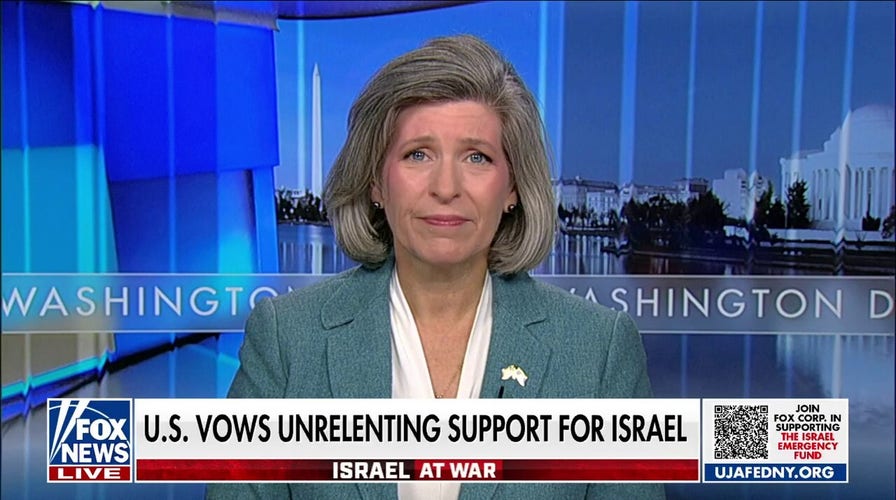 Video
Iran funds 93% of Hamas' activities: Sen. Joni Ernst
Sen. Joni Ernst, R-Iowa, discusses the United States' support for Israel and President Biden's foreign policy towards Iran on 'Sunday Night In America.'
An Iranian court has reportedly sentenced two female journalists on charges of collaborating with the United States more than a year after they were arrested while covering in the in-custody death of Mahsa Amini, who was allegedly being fatally beaten by the country's morality police over improperly wearing the hijab, sparking massive demonstrations.
Niloufar Hamedi, who broke the news of Amini's death after wearing her headscarf too loose, and Elaheh Mohammadi, who wrote about Amini's funeral, were sentenced to seven and six years in prison, respectively, the judiciary news website Mizan reported Sunday, according to the Associated Press. The sentencing can be appealed within 20 days.
"Niloufar and Elaheh should never have been jailed, and we condemn their sentences. The Iranian regime jails journalists because it fears the truth," the Office of the U.S. Special Envoy of Iran, which is responsible for developing, coordinating, and implementing the State Department's Iran policy and reports directly to the Secretary of State, wrote on X, formerly Twitter.
The Tehran Revolutionary Court had charged the journalists with collaborating with the hostile American government, colluding against national security and propaganda against the system, according to Mezan. Hamedi worked for the Shargh, while Mohammadi worked for Ham-Mihan, both reformists newspapers. They were detained in September 2022.
MCCONNELL CALLS CHINA, RUSSIA, IRAN NEW 'AXIS OF EVIL' THAT US MUST DEAL WITH: 'THIS IS AN EMERGENCY'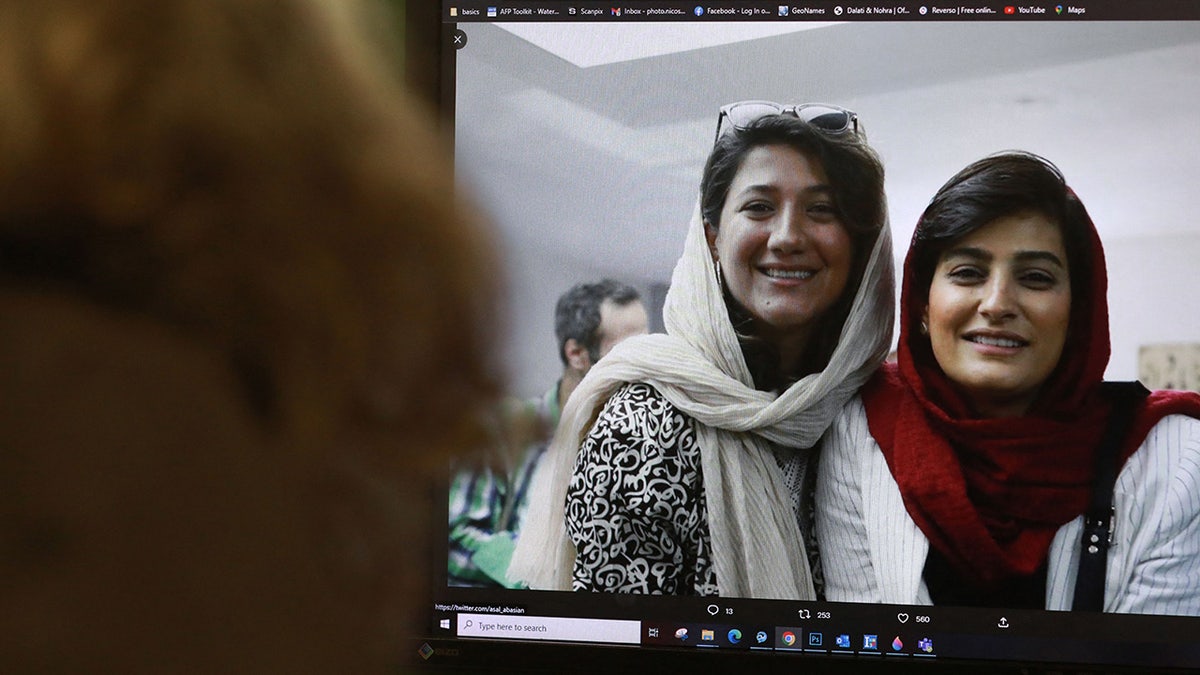 Iranian reporters Niloufar Hamedi and Elahe Mohammadi helped bring the world's attention to the death of Mahsa Amini.  (CHRISTINA ASSI/AFP via Getty Images)
Amid the war in Israel, Iran has received growing condemnation in the West for sponsoring terrorist groups, including Hamas in Palestine and Hezbollah in Lebanon.
In May, the United Nations awarded the journalists its premier prize for press freedom for their commitment to truth and accountability.
The New York-based Committee to Protect Journalists condemned the decision to sentence the two journalists and reiterated its call for their immediate release.
"The convictions of Niloofar Hamedi and Elahe Mohammadi are a travesty and serve as a stark testament to the erosion of freedom of speech and the desperate attempts of the Iranian government to criminalize journalism," said Sherif Mansour, CPJ's Middle East and North Africa program coordinator.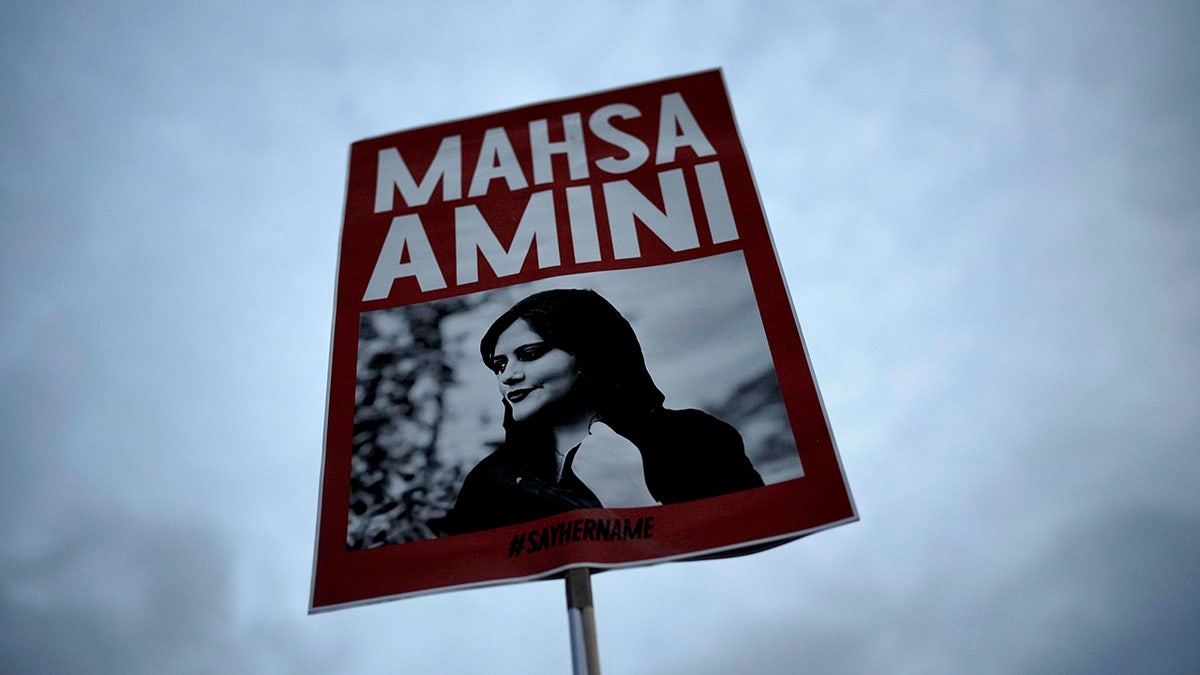 A woman holds a placard with a picture of Iranian woman Mahsa Amini during a protest against her death, in Berlin, Germany, on Sept. 28, 2022.  (AP Photo/Markus Schreiber, File)
Amini's death touched off months-long protests in dozens of cities across Iran. The demonstrations posed one of the most serious challenges to the Islamic Republic's government since the 2009 Green Movement protests drew millions to the streets. Although nearly 100 journalists were arrested during the demonstrations, Hamedi's and Mohammadi's reporting was crucial in the days after Amini's death to spread the word about the anger that followed.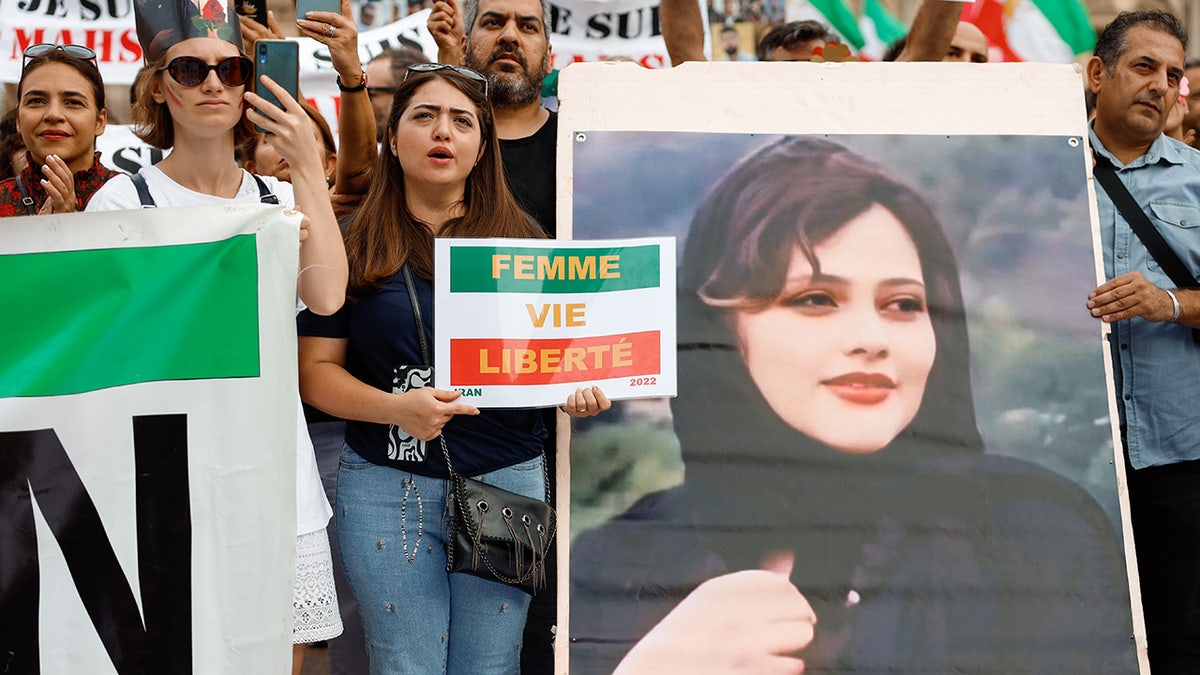 Demonstrators organized by the "Women's Life Freedom" movement to mark Mahsa Amini's first death anniversary on Sept. 16, 2023 in Paris, France.  (Ameer Alhalbi/Getty Images)
IRANIAN PRESIDENT'S WIFE SAYS HIJAB LAW DONE 'OUT OF RESPECT FOR WOMEN' AS VIOLATORS FACE 10 YEARS IN PRISON
Their detentions have sparked international criticism over the bloody crackdown that lasted months after Amini's death.
Since the protests began, at least 529 people have been killed in demonstrations, according to human rights activists in Iran. Over 19,700 others have been detained by authorities amid a violent crackdown trying to suppress the dissent, the AP reported. Iran for months has not offered any overall casualty figures, while acknowledging tens of thousands had been detained.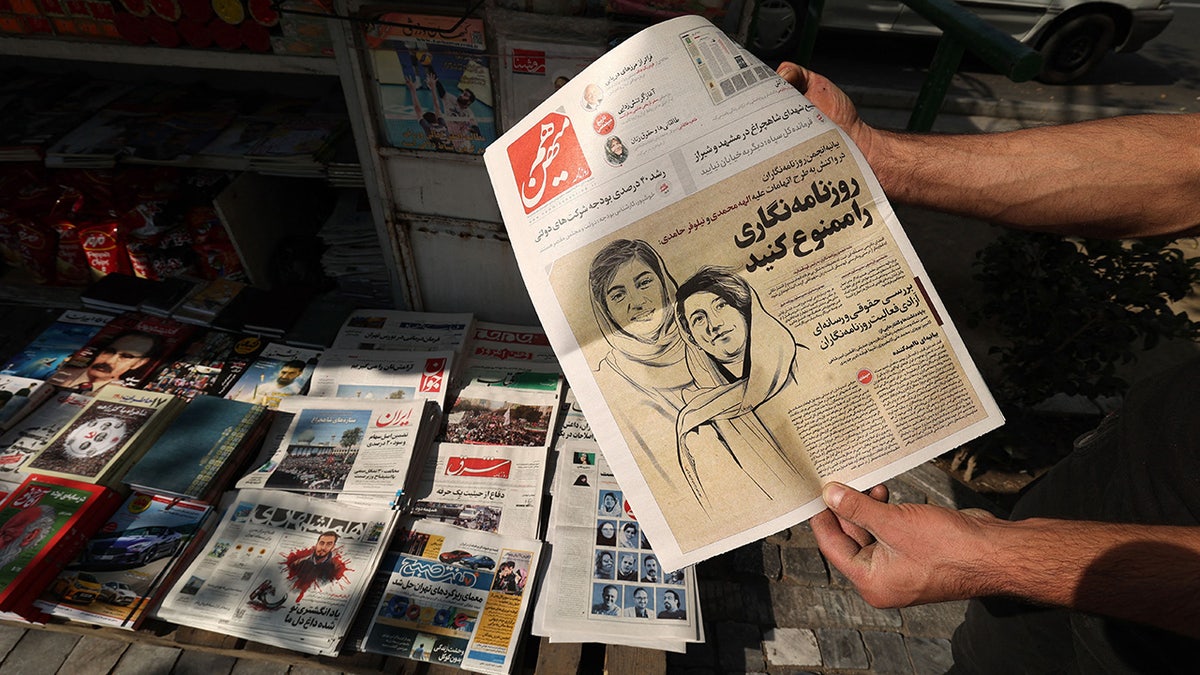 A man in the Iranian capital Tehran on Oct. 30, 2022, holds a copy of the Hammihan newspaper, featuring on its cover a headline mentioning the statement by the Tehran journalists' association, criticising the detention by authorities of two journalists, Niloufar Hamedi and Elaheh Mohammadi.  (ATTA KENARE/AFP via Getty Images)
While in New York for the United Nations General Assembly in September, Jamileh Alamolhoda, the wife of Iranian President Ebrahim Raisi, sat down for an interview with ABC's "This Week" in which she argued that a new hijab law in the Islamic nation was being implemented "out of respect for women," despite violators potentially facing 10 years in prison.
Alamolhoda also disputed claims that 22-year-old Amini was beaten while in custody, blaming her death on a "preexisting condition," and disputed United Nations figures about the hundreds killed during the demonstrations, instead claiming foreign governments were attempting to spread a "big lie."
CLICK HERE TO GET THE FOX NEWS APP
Outrage swirled last month with her husband, Raisi, addressed the UN despite the deadly protests in his country and having sponsored planned assassinations of American citizens.
The Associated Press contributed to this report.
Danielle Wallace is a reporter for Fox News Digital covering politics, crime, police and more. Story tips can be sent to [email protected] and on Twitter: @danimwallace.