close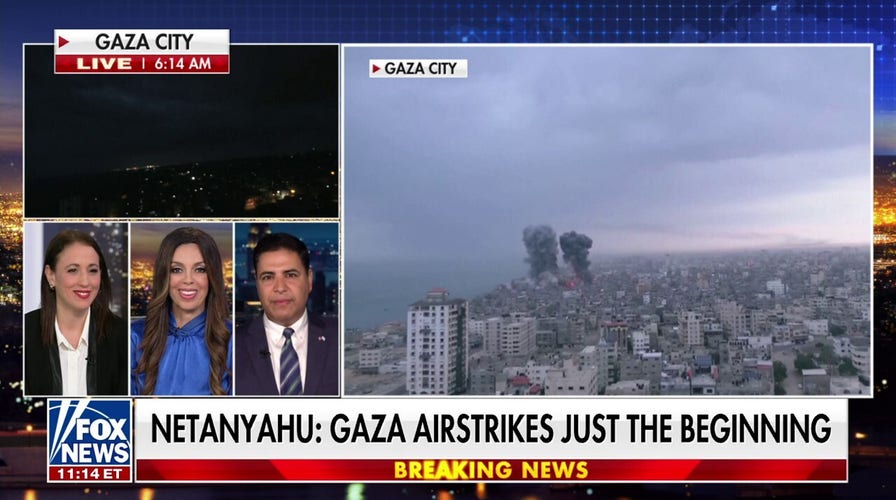 Video
There can't be any more Hamas to contend with: Shahar Azani
'Fox News @ Night' guests Tamar Hofnung, Shahar Azani and Lisa Daftari discuss Israel's response to a terrorist attack. 
Israel's counteroffensive into Gaza extended through the night, including airstrikes in Gaza City, home to Hamas' centers of government.
Israeli warplanes pounded downtown Gaza City with relentless bombardments into early Tuesday, after Israel's prime minister vowed retaliation against the Islamic militant group that would "reverberate for generations."
Israeli Prime Minister Benjamin Netanyahu gave a nationally televised address, where he said: "We have only started striking Hamas."
He added: "What we will do to our enemies in the coming days will reverberate with them for generations."
CLICK HERE FOR THE LATEST FOX NEWS COVERAGE OF ISRAEL'S WAR WITH HAMAS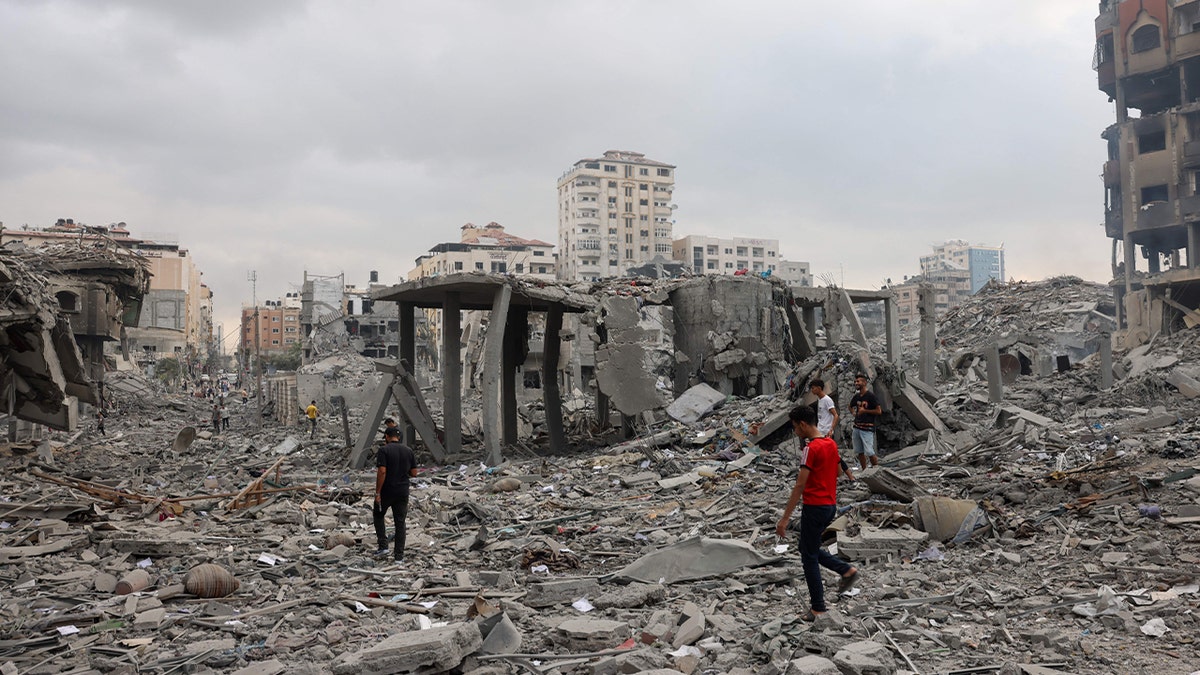 Palestinians inspect the destruction from Israeli airstrikes in Gaza City's al-Rimal neighborhood early on Oct. 10, 2023. (MOHAMMED ABED/AFP via Getty Images)
CLICK TO GET THE FOX NEWS APP
The 4-day-old war has already claimed at least 1,600 lives, after Hamas terrorists invaded the Gaza-Israel border and attacked towns and villages.
Israel saw gun battles in the streets of its own towns for the first time in decades.
This is a developing story. Check back for updates.
The Associated Press contributed to this report.