close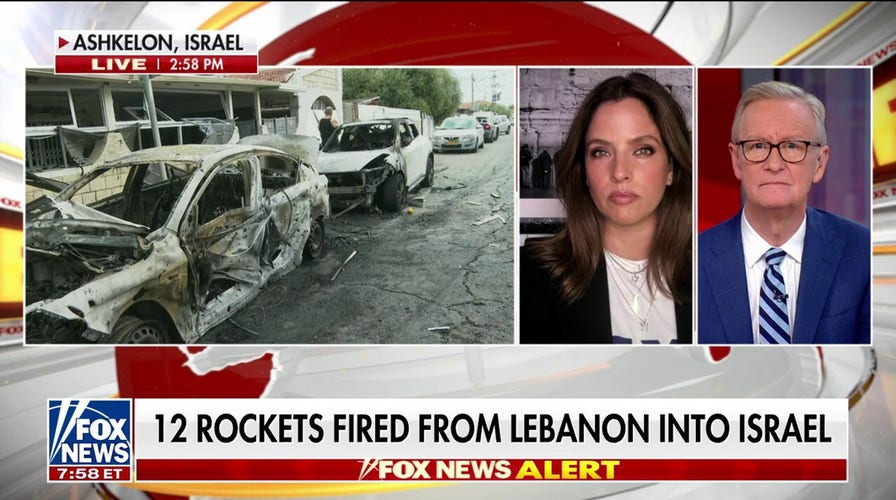 Video
Noa Tishby: This is a fight for Israel's existence
Noa Tishby, who served in the Israel Defense Forces, says Hamas is not interested in peace and wants to slaughter Israelis, resulting in a growing war in the region.
A wedding for a family member of an Israeli actress was canceled when Hamas launched its surprise attacks on Israel, forcing the groom to respond to the front lines on the Gaza border, Fox News Digital has learned.
"I had plans to be in Israel this week, looking forward to a family member's wedding on Friday. However, Hamas' unrestrained violence has cast a shadow over those plans. The groom-to-be has been drafted, pulled directly into the front lines of defense on the Gaza border," Israeli actress Noa Tishby exclusively told Fox News Digital.
Tishby served as co-executive producer of the HBO show "In Treatment" and has appeared on TV shows such as "Nip/Tuck" and "Big Love." She previously served as special envoy for combating antisemitism and the delegitimization of Israel and authored the book "Israel: A Simple Guide to the Most Misunderstood Country on Earth."
Tishby, who also served in the Israel Defense Forces, continued that the war in Israel is "more than just a news story" when her family members are "targeted" by terrorists.
ISRAELI MILITARY OFFICIAL SHOWS SCENE OF HAMAS TERROR ATTACK: THIS WAS A 'PLANNED MASSACRE'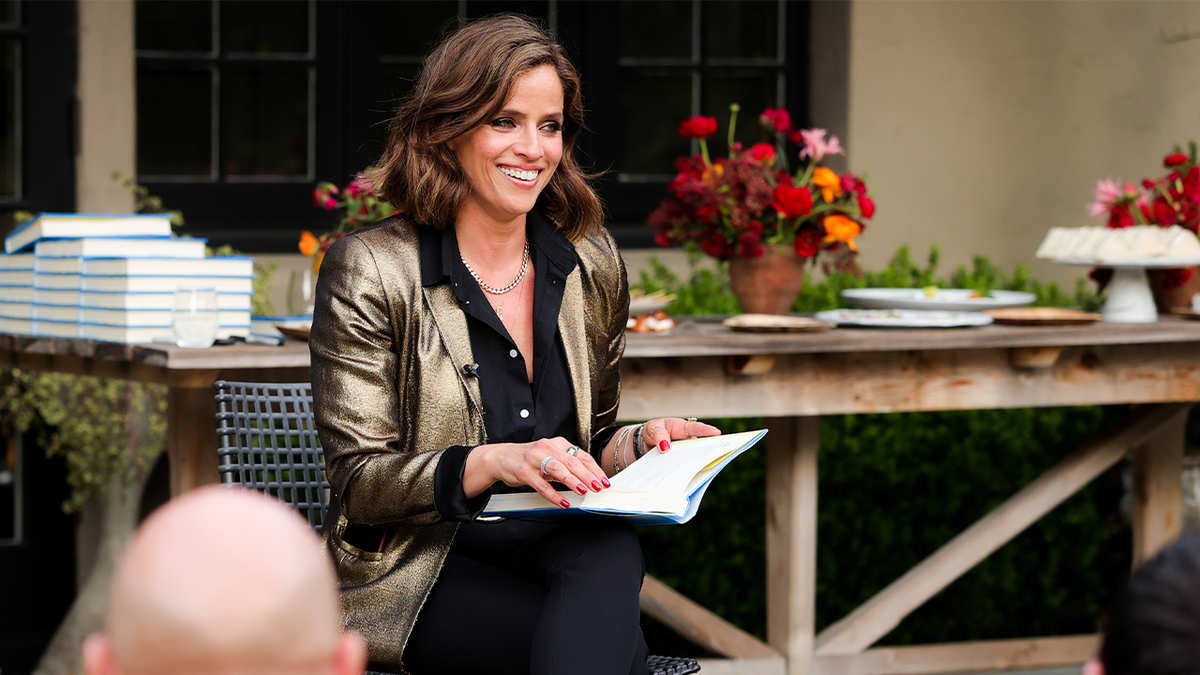 Noa Tishby reads from her book "Israel: A Simple Guide" during a launch event on April 6, 2021, in Los Angeles. (Rich Fury/Getty Images for Wolman Wealth Management)
"While Hamas continues to reject peace, families like mine are pushed directly into the line of fire. The message is clear: while Israelis strive for peace, and moments of celebration, Palestinian extremists remain hell-bent on destruction," she said. The bride and groom's familial relation to Tishby was not released out of an abundance of caution for the family's safety.
NETANYAHU TELLS BIDEN 'WE HAVE TO GO IN' TO GAZA FOLLOWING HAMAS ATTACKS: REPORT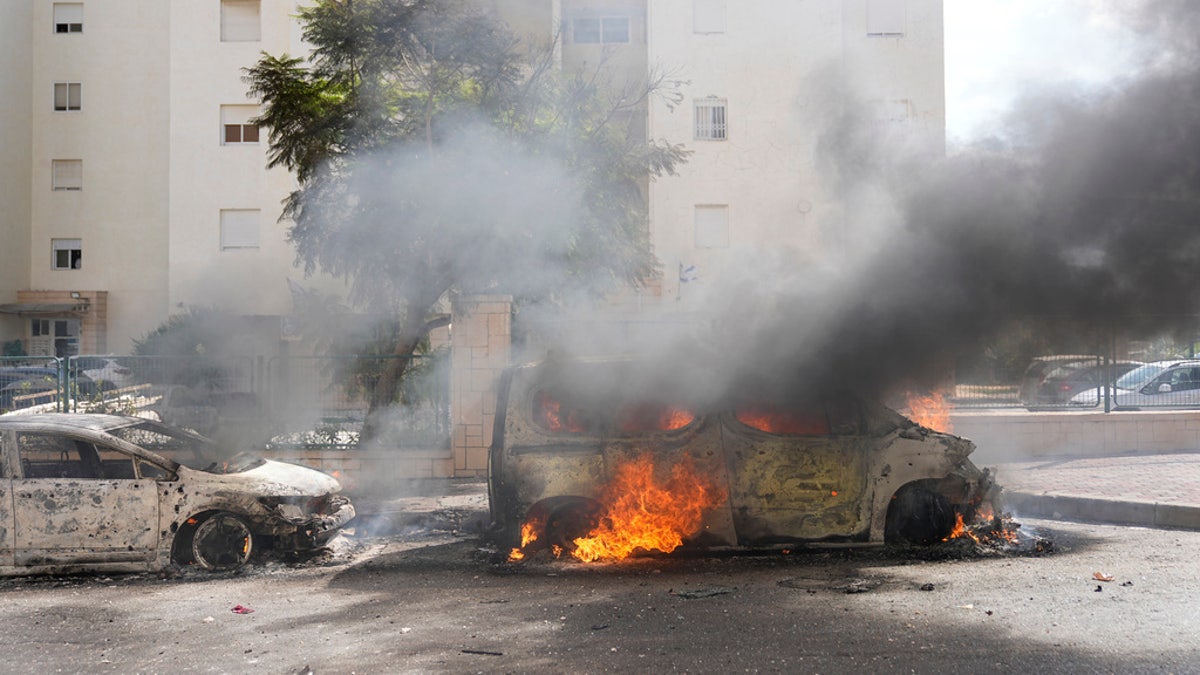 Cars are on fire after they were hit by rockets from the Gaza Strip in Ashkelon, Israel, on Saturday, Oct. 7, 2023. (AP Photo/Ohad Zwigenberg)
Israel was thrown into chaos on Saturday morning when Hamas launched surprise attacks on the nation. At least 900 people have been killed in Israel, and more than 2,000 others injured. The U.S. State Department confirmed Monday that nine Americans were among those killed over the weekend.
Hamas, which the U.S. designated a foreign terrorist in 1997, has also reportedly taken at least 100 people hostage, including women and children, Israeli media reports. Qatari mediators are negotiating with Hamas officials to release Israelis being held captive.
FORMER US AMBASSADOR TO ISRAEL: HAMAS' ATTACK MOST SUCCESSFUL 'MURDER CAMPAIGN' ON JEWS SINCE THE HOLOCAUST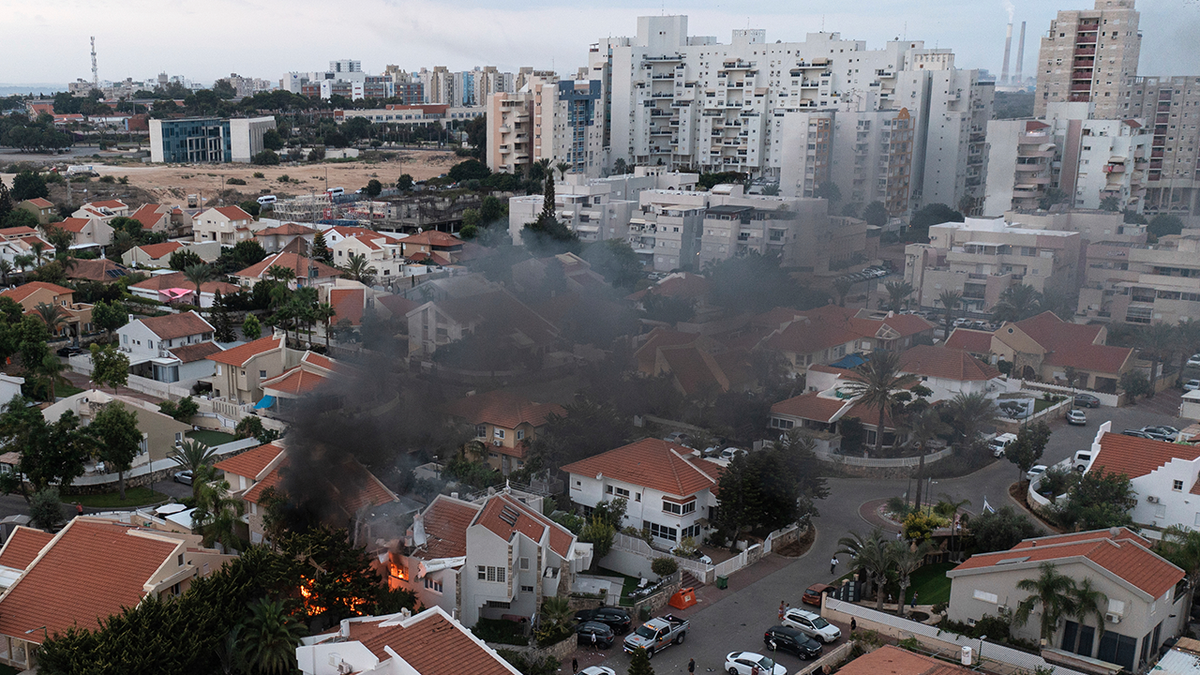 Smoke rises after a rocket fired from the Gaza Strip hit a house in Ashkelon, southern Israel, Saturday, Oct. 7, 2023. (AP)
"At 6:30 AM on a holiday, Israel was blindsided by Hamas' calculated assault on land, air and sea. More than 4,000 rockets were launched, killing over 800 Israelis and injuring thousands. More than 150 innocent civilians, including women, children and the elderly, were kidnapped and paraded around in Hamas' twisted showcases," Tishby told Fox News Digital.
HAMAS, HEZBOLLAH SAY IRAN HELPED PLAN DEADLY ATTACK ON ISRAEL: REPORT
"This aggression, sponsored and coordinated by Iran, isn't just an attack – it's a declaration of unbridled hatred, a massacre reminiscent of events like Pearl Harbor and 9/11,'' she added, citing reports that Iran reportedly helped Hamas plan the attacks.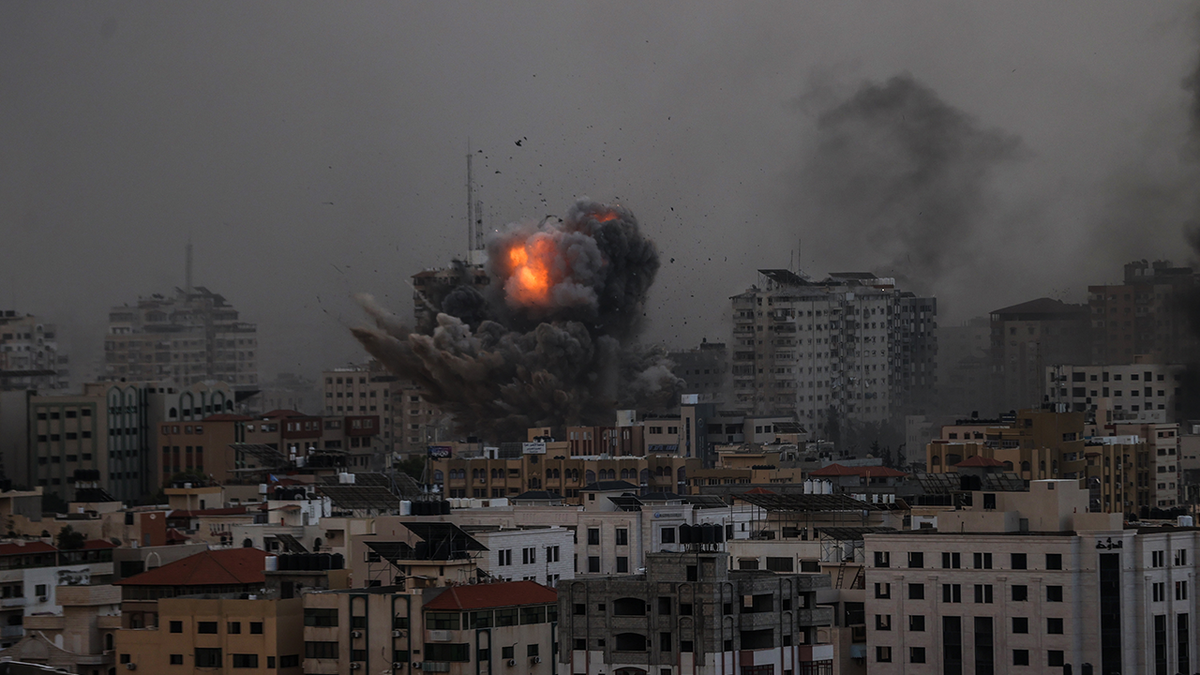 Smoke rises over buildings as Israeli airstrikes continue in Gaza City on Oct. 9, 2023. (Ali Jadallah/Anadolu Agency via Getty Images)
Tishby said the attacks have resulted in the "largest number of Jews that have been slaughtered since the Holocaust."
CALLS SWELL FOR HOUSE GOP TO PICK NEW SPEAKER 'IMMEDIATELY' AS ISRAEL CRISIS UNFOLDS
"Hamas is a radical Islamic genocidal organization hell-bent on slaughtering as many Jews as they possibly can – this is in the Hamas charter; they're not hiding it. For perspective, imagine an armed terrorist storming your home in New York or San Diego with an automatic rifle, intent on slaughtering you and your loved ones; that's the reality for Israelis today," she said.
CLICK HERE TO GET THE FOX NEWS APP
Tishby is currently in the U.S., and has been joining news shows, including Fox News' "Fox & Friends," and posting social media videos to raise awareness and provide updates on the tragedy unfolding in Israel.
"I am trying to get the world to understand this, as [Israeli] Defense Minister Gallant was saying, this is a fight for Israel's existence. Nothing short of this. This is the most disastrous day for the Jewish people in our generation. And if I can get one thing passed on to your viewers, it's to understand that Israel uses its weapons to protect her citizens. Hamas uses its citizens to protect their weapons," Tishby said on "Fox & Friends" on Monday morning.