close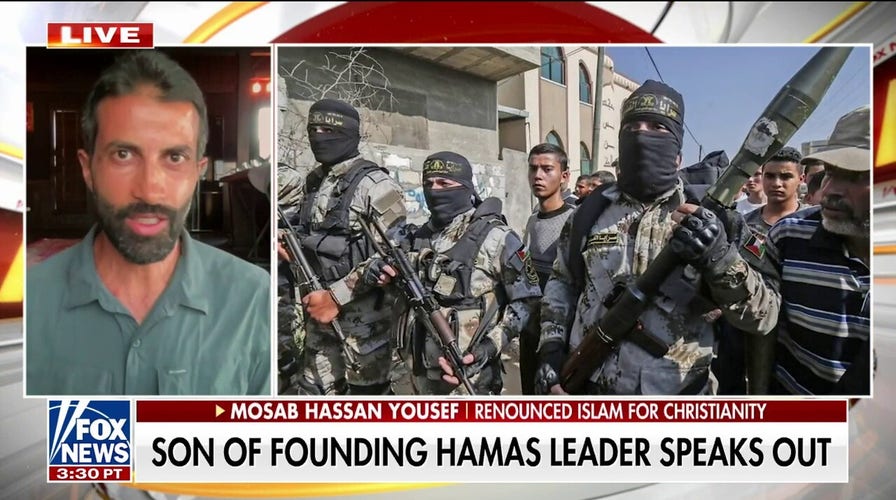 Video
Son of Hamas leader speaks out as war rages with Israel
Mosab Hassan Yousef, whose father is a Hamas leader, joined 'FOX & Friends' to discuss his experience with the terrorist group and why he decided to leave that life behind. 
Dozens of Hamas operatives have been arrested in the West Bank overnight, the Israeli military announced Thursday.
The Israel Defense Forces (IDF) said in a statement that its troops and the Shin Bet security agency "operated in many centers throughout the Judea and Samaria Division for Countering Terrorism" and as a result "arrested over 80 wanted persons suspected of involvement in terrorist activities and numerous weapons.
"Sixty-three of them are active in the terrorist organization Hamas," the IDF said, adding that it has now taken more than 330 people with ties to Hamas into custody since the terrorist group launched its war on Israel on Oct. 7.
Additionally, Israeli security forces said they demolished the home of a terrorist, Ahmed Yasin Jidan, who carried out a shooting attack in July that killed IDF Staff Sergeant Shilo Yosef Amir, local Israeli news station i24 News reported.
LIVE UPDATES: ISRAEL AT WAR WITH HAMAS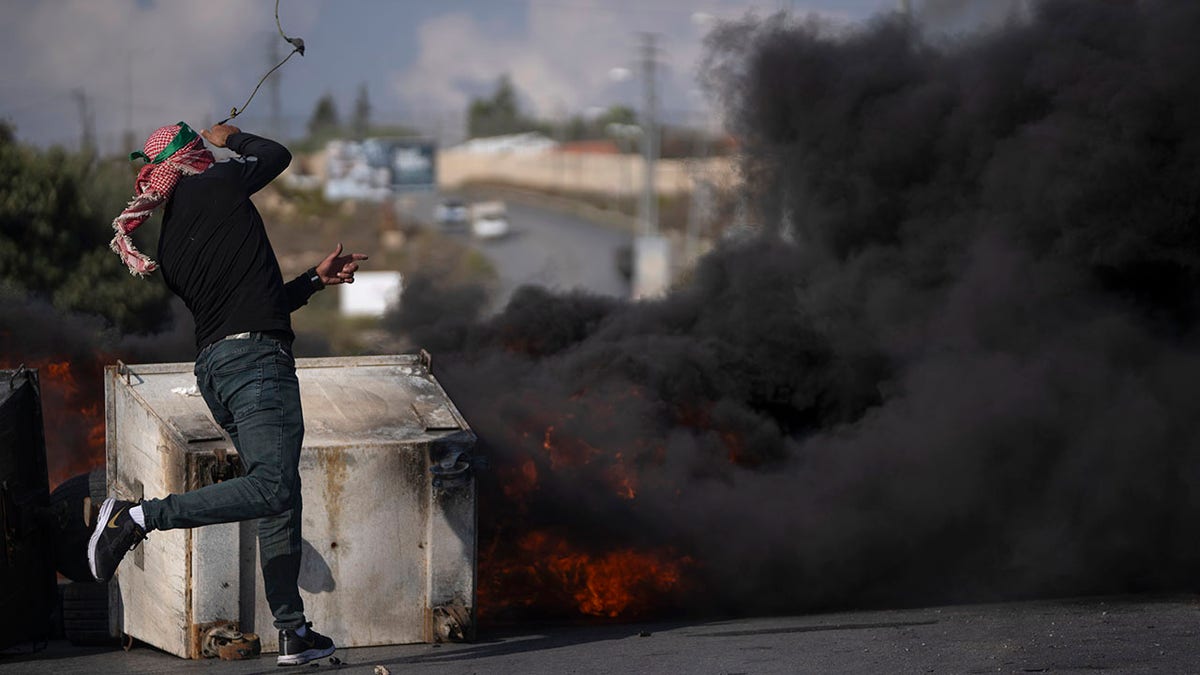 A Palestinian protester uses a slingshot behind burning tires during clashes with Israeli border police in the West Bank city of Ramallah on Wednesday, Oct. 18. (AP/Nasser Nasser)
IDF said that suspects threw stones at security forces during the demolition and the army responded "with measures to disperse demonstrations."
The IDF later posted on X Thursday that for the 13th day in a row, sirens are sounding across Tel Aviv and central Israel warning residents of incoming rockets.
At least 4,800 people have been killed in the war on both sides, including at least 1,400 Israeli civilians and soldiers and 31 Americans.
Palestinian health authorities say at least 3,478 Palestinians have been killed and more than 10,950 wounded, while 12 American citizens remain unaccounted for.
HEZBOLLAH SAYS IT'S 'THOUSANDS OF TIMES STRONGER' THAN BEFORE, WARNS US, ISRAEL: REPORT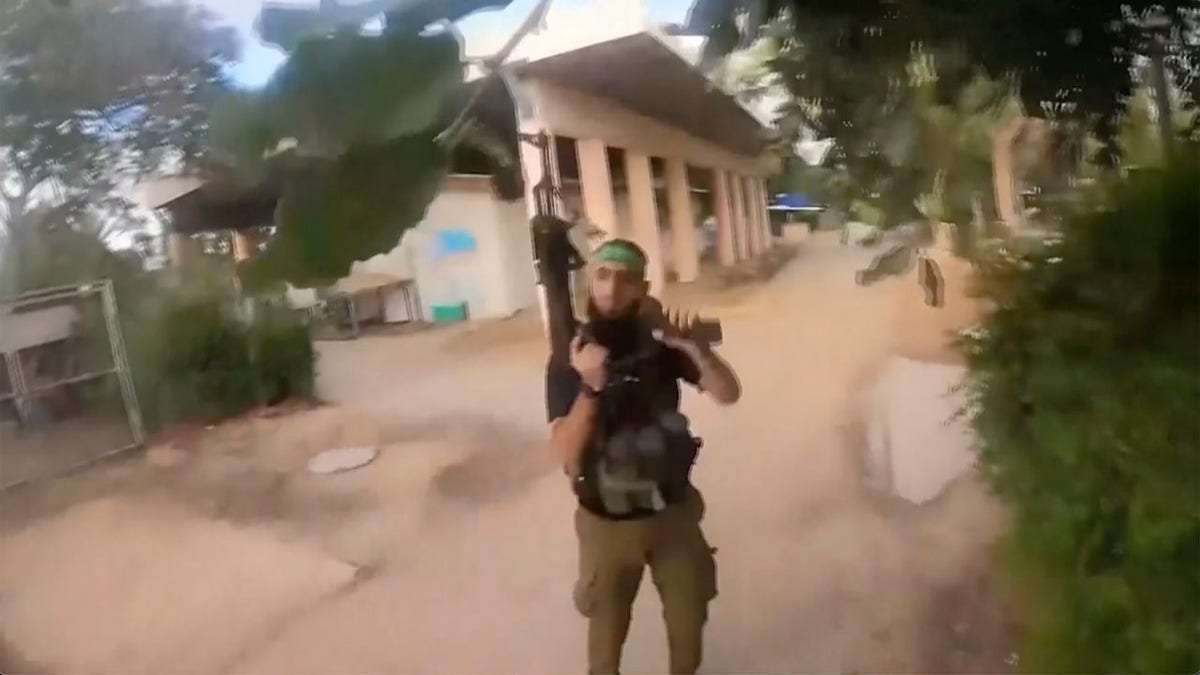 This image made from undated bodycam video footage taken by a downed Hamas militant and released by Israel Defense Forces shows a Hamas militant walking around a residential neighborhood at an undisclosed location in southern Israel. Israel's military brought together a group of foreign correspondents on Monday, Oct. 16, 2023, to screen a 40-minute reel of gruesome footage compiled from Hamas attack on Oct. 7. (Israel Defense Forces via AP)
Israeli Prime Minister Benjamin Netanyahu, while speaking alongside German Chancellor Olaf Scholz at a news conference on Tuesday, described Hamas as "the new Nazis" and called on the world to unite and eradicate the terrorist organization the same way it defeated the Nazis in World War II.
Netanyahu spoke of the terrorism conducted by Hamas, which included rape and murder of women, beheading of people, shooting of children with bound hands, abduction of families, murderers entering attics to kill babies and the "tearing of grandmothers and Holocaust survivors into captivity."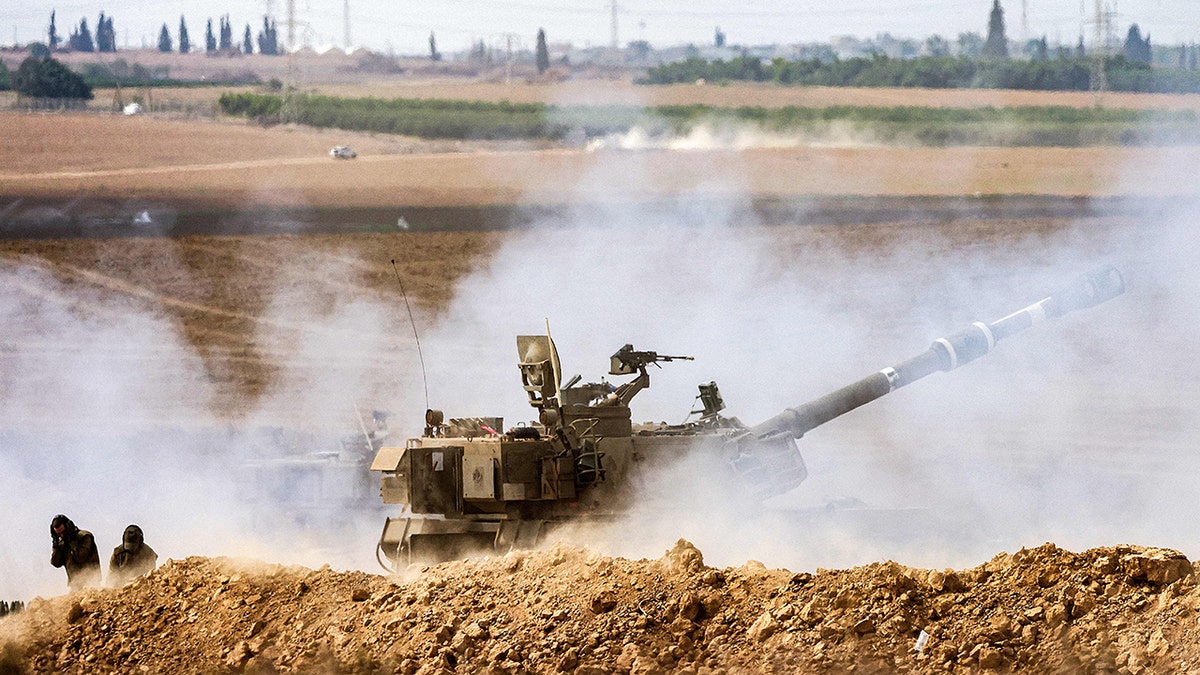 An Israeli army self-propelled howitzer fires rounds near the border with Gaza in southern Israel on Oct. 11, 2023. (MENAHEM KAHANA/AFP via Getty Images)
CLICK HERE TO GET THE FOX NEWS APP
"This is the savagery of that we only remember from Nazi crimes in the Holocaust," he said. "Hamas are the new Nazis. Hamas is ISIS, in some instances worse than ISIS. And just as the world united to defeat the Nazis, just as the world united to defeat ISIS, the world has to stand united behind Israel to defeat Hamas. This is part of an axis of evil of Iran and Hezbollah and Hamas."
Fox News' Chris Pandolfo and Greg Wehner contributed to this report.
Greg Norman is a reporter at Fox News Digital.