close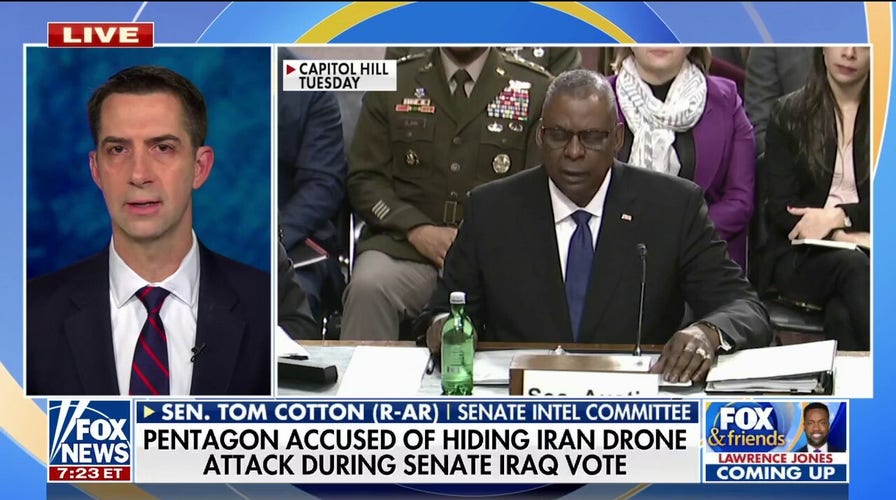 Video
'I don't believe you': Sen. Tom Cotton confronts Sec. Lloyd Austin on Iran drone attack
Arkansas Sen. Tom Cotton joins 'Fox & Friends' to discuss his questioning of Defense Sec. Lloyd Austin on targeted attacks against U.S. bases in Syria.
Iranian media on Sunday reported that the country's naval forces had warned off a U.S. Navy reconnaissance aircraft from entering Iran's airspace over the Sea of Oman.
Per the semi-official Tasnim News Agency, a U.S. Navy EP-3E was about to enter Iran's airspace over the Sea of Oman when Iranian naval forces "gave the plane a warning and blocked its unauthorized entry."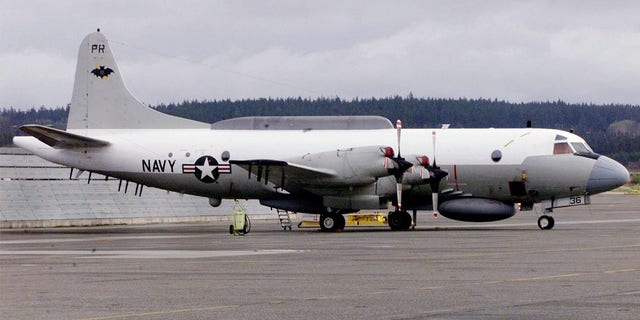 FILE: An U.S. Navy EP-3E Aries II electronic spy turborprop airplane from VQ-1 Squadron sits on the tarmac at Ault Field at Naval Air Station Whidbey Island in Oak Harbor, Washington.  (REUTERS/Anthony P. APB/RCS)
The report did not offer more details about the nature of the "warning" but said the U.S. aircraft ultimately stayed away from Iran's aerial border and returned to the international routes.
FOX News Digital has reached out to the Department of Defense but did not hear back before publication.
SHADOW WAR HEATS UP AS SENIOR IRANIAN MILITARY ADVISER KILLED IN ALLEGED ISRAELI AIRSTRIKE IN SYRIA
Iran has clashed with the U.S. in the past over the issue of aircraft flying in its airspace. In 2019 Iranian forces blasted a U.S. Navy high-altitude drone out of the sky over the Strait of Hormuz via surface-to-air missile.
Sunday's episode comes with Iranian-U.S. relations at an all-time low. Efforts to revive the controversial 2015 nuclear deal have stagnated and Tehran remains ostracized over its deadly crackdown on protesters.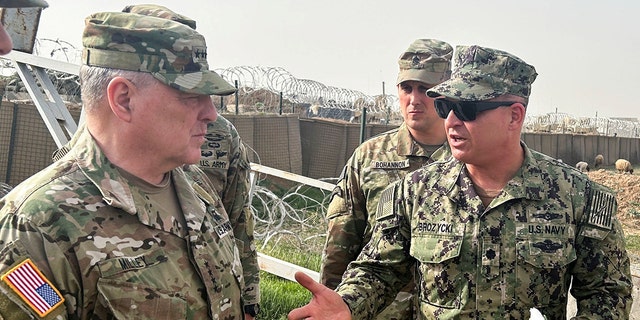 FILE: U.S. Joint Chiefs Chair Army General Mark Milley speaks with U.S. forces in Syria during an unannounced visit, at a U.S. military base in Northeast Syria, March 4, 2023.  (REUTERS/Phil Stewart/File Photo)
Crippling U.S. sanctions have taken aim at Iranian drones, which Washington maintains have been used to target civilian infrastructure in Ukraine during its war with Russia.
Tehran has admitted to sending Russia drones but insists it was before Russian tanks rolled across Ukraine's border in February 2022.
CLICK HERE TO GET THE FOX NEWS APP
Last month, the U.S. military carried out several precision airstrikes in Syria, killing eight Iranians, in retaliation for a drone strike Iranian forces conducted on a coalition base that killed one American.
Bradford Betz is a Fox News Digital breaking reporter covering crime, political issues, and much more.