close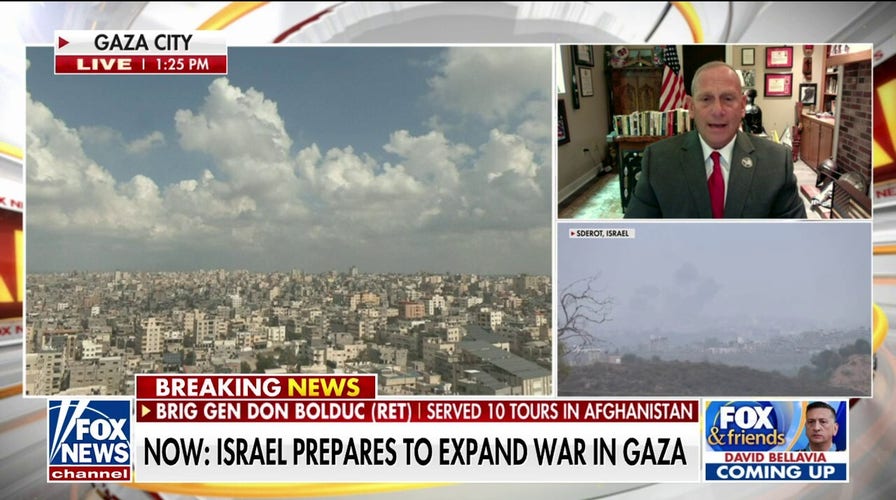 Video
Iran threatens Israel as troops amass at Gaza border ahead of invasion
Retired Brigadier General Don Bolduc joins 'FOX & Friends Weekend' to discuss the latest on the Israel-Hamas war and his take on positioning additional American resources in the Middle East. 
Iran's foreign minister has warned that an Israeli ground offensive in Gaza would force Iran to intervene, likely expanding the war to other parts of the Middle East, according to a report.
Hossein Amirabdollahian made the comment during a meeting with United Nations envoy to the Middle East Tor Wennesland on Saturday in Beirut, Axios reported, citing two diplomatic sources with knowledge of the situation.
The sources told the outlet that Abdollahian said Iran doesn't want the conflict to spill over to other parts of the region, but insisted that Iran will have to respond if the Israeli operation continues in Gaza.
An Israeli ground assault on Gaza was looming on Sunday after Hamas militants launched a surprise attack on Oct. 7 that killed 1,300 Israelis, most of them civilians, and took dozens of hostages back to Gaza. The Gaza Health Ministry said more than 2,300 Palestinians have been killed since the fighting erupted.
LIVE UPDATES: DEADLINE EXPIRES FOR PALESTINIANS TO FLEE GAZA AS ISRAELI TROOPS AMASS AT BORDER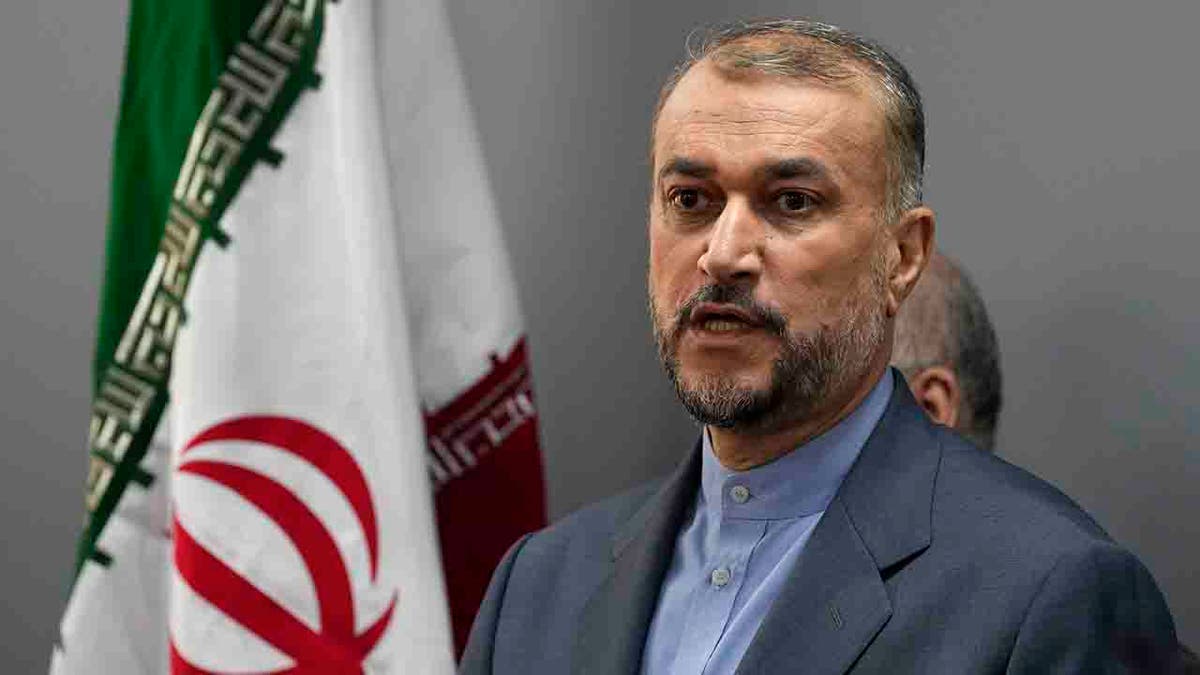 Amirabdollahian warned that should Lebanon's Hezbollah get involved, Israel would suffer "a huge earthquake." (AP Photo/Hussein Malla)
Amirabdollahian told reporters in Beirut that Lebanon-based Hezbollah has considered all the scenarios of a war, and that Israel should end its attacks on Gaza as soon as possible. Hezbollah, a terrorist group, is supported by Iran.
"I know about the scenarios that Hezbollah has put in place," Amirabdollahian said. "Any step the resistance (Hezbollah) will take will cause a huge earthquake in the Zionist entity."
Lebanese Prime Minister Najib Mikati, right, meets with the Iranian Foreign Minister Hossein Amirabdollahian, in Beirut Lebanon on Friday. Amirabdollahian blasted the United States for calling for restraint in the region while at the same time allowing Israel to "commit out crimes" in Gaza. (AP Photo/Hussein Malla) (AP Photo/Hussein Malla)
Hezbollah fighters have been readied along Lebanon's borders with Israel, with both sides exchanging fire on multiple occasions since the Hamas attack.
"I want to warn the war criminals and those who support this entity before it's too late to stop the crimes against civilians in Gaza, because it might be too late in few hours," Amirabdollahian said.
ISRAEL AND US CANNOT ACCEPT A NUCLEAR IRAN AMID FEARS OF TEHRAN ATOMIC BREAKOUT: 'RED LINE'
President Biden has warned other players in the Middle East not to join the conflict and has sent American warships to the region while vowing full support for Israel.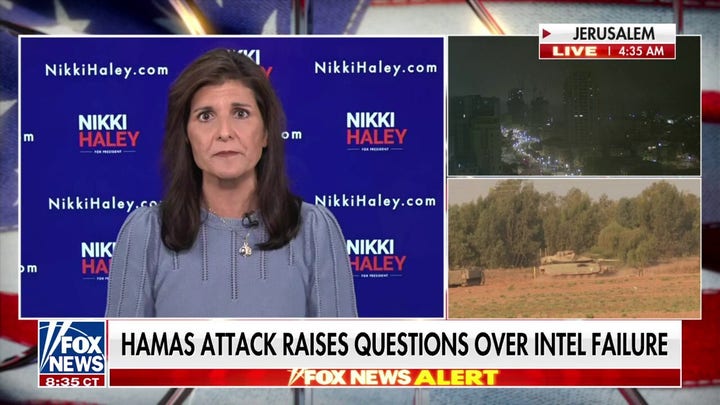 Video
The Iranian foreign minister said he will be contacting UN officials in the Middle East because "there is still an opportunity to work on an initiative (to end the war) but it might be too late tomorrow."
CLICK TO GET THE FOX NEWS APP
Amirabdollahian said he met Friday with Hezbollah leader Sayyed Hassan Nasrallah, while Hezbollah's Al-Manar TV reported that he also discussed the situation in Gaza and the region with the top Hamas official in exile, Saleh Arouri, and the leader of the Palestinian Islamic Jihad group, Ziad Nakhaleh.
The Associated Press contributed to this report.