close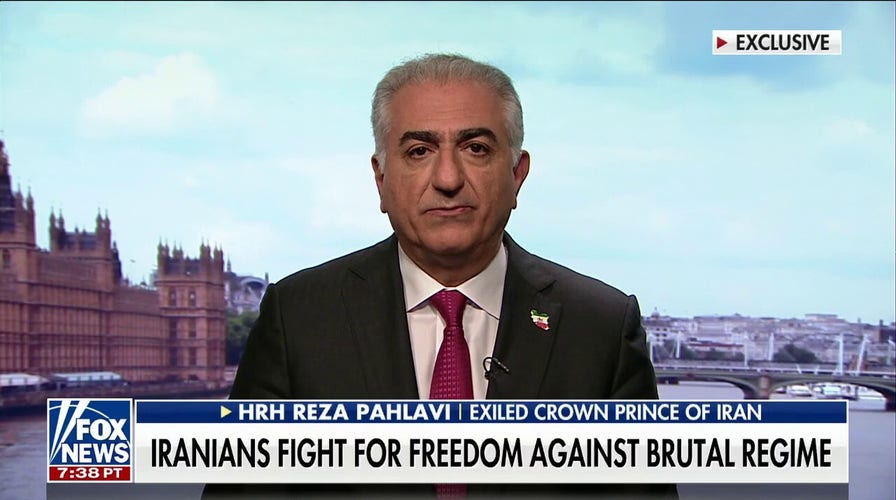 Video
Iranian regime becoming 'more fragile and fragmented: Crown Prince Reza Pahlavi
Exiled Crown Prince of Iran Reza Pahlavi discusses Iranians fighting for freedom against the regime, the path for a free and democratic Iran, and the calls for the designation of the Iranian Revolutionary Guard Corps as a terrorist organization.
Dozens of female students in Iran have been summoned to attend "mandatory counseling sessions" for failing to wear their hijab "properly" following months of women's rights and anti-regime protests across the nation, reports said Monday.
Though mass protests have largely slowed down, some shows of resistance persist, particularly among students and at universities where authorities are now cracking down and calling on university officials to take action.
A notice sent by Shiraz University, located in southwestern Iran, to its students informed them that "removing the hijab and not having proper student clothing" was a "violation" and called on the Union Council of Iranian Students to report any infringements, reported Radio Free Europe.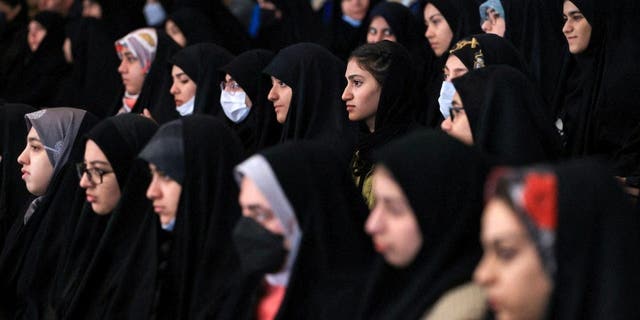 Female students attend a National Student Day ceremony at Tehran University in Iran, Dec. 7, 2022. (West Asia News Agency)/Handout via Reuters)
IRANIAN REGIME BECOMING 'MORE FRAGILE AND FRAGMENTED: CROWN PRINCE REZA PAHLAVI
Those found to be breaking the rules set out under the strict Iranian regime will then be required to engage in counseling.
Similar notices have reportedly been sent from universities across the county, including at Tehran's Soore University, where female students have been informed via text message that they are required to take a "mandatory cultural camp."
Universities have also begun firing professors found to be aiding or participating in student protests calling for women's rights.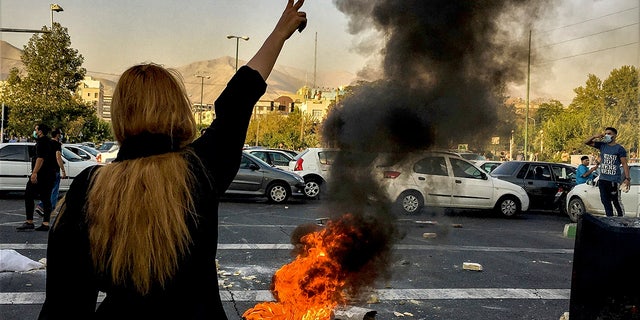 Iranians protest the death of 22-year-old Mahsa Amini after she was detained by the morality police, in Tehran, Oct. 1, 2022. (The Associated Press)
The protest movement began some five months ago after Mahsa Amini, a 22-year-old woman, was arrested by Iran's morality police in Tehran for improperly wearing her hijab.
EUROPEAN UNION TARGETS MORE IRAN OFFICIALS, ORGANIZATIONS OVER PROTEST CRACKDOWN
Amini was severely beaten before succumbing to her injuries on Sept. 16, 2022.
The story of her arrest and death was not only broken by two female journalists who remain in an Iranian prison, according to a Politico report, but it started a national movement that saw some 19,600 arrests and more than 520 deaths.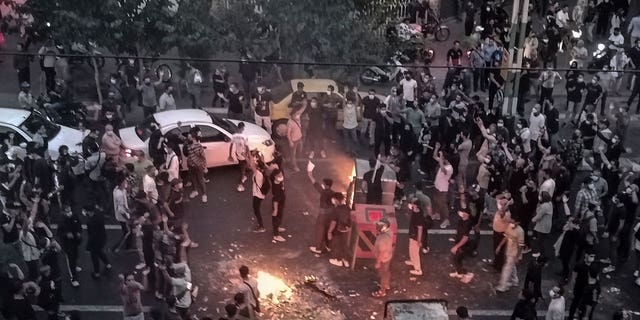 Iranians protest the death of 22-year-old woman Mahsa Amini after she was detained by the morality police, in Tehran, Sept. 20, 2022. (AP Photo/Middle East Images, File)
Women in Iran have long been held under oppressive measures that not only dictate how they can travel on a day-to-day basis and bars them from dancing in public or attending sporting matches, but also enforces restrictions over their daily attire by requiring that they don loose clothing and have their hair covered at all times in public.
CLICK HERE TO GET THE FOX NEWS APP
To protest Amini's death, Iranian women have been removing and burning their hijabs – an act that could result in jail time if caught.
By the end of January, at least 700 university students had been arrested, according to the activist HRANA news agency, and many have faced sentences of imprisonment, flogging and expulsion from school.
Caitlin McFall is a Reporter at Fox News Digital covering Politics, U.S. and World news.