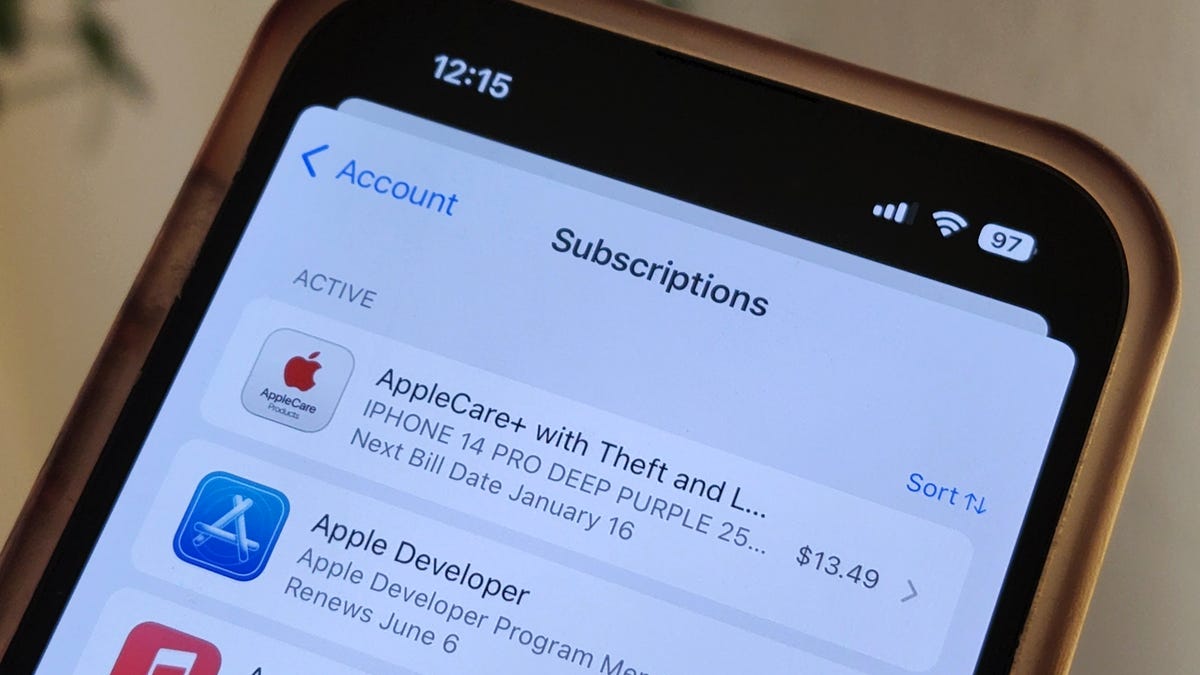 Save money by canceling some of the recurring payments you may have forgotten about.
Nelson Aguilar/CNET
There's a subscription for everything now. It used to be that you would just pay for your favorite magazine or cable TV every month, but now you'll find food delivery, social media, dating, music streaming and ride share companies all charging you monthly for some sort of service. BMW is even charging its customers $18 a month to heat the front seats of their own cars.
And we're not immune to this service-based economy either. You may be paying hundreds of dollars in recurring payments for apps like Amazon Prime, Netflix, Spotify, Hulu, Disney Plus and even AppleCare. With so many services, it's unfortunately easy to lose track of everything you're paying for too. If you're trying to cut some costs, you should start with the many subscriptions you might have on your phone. 
In this story, we'll show you how to find all the monthly services you're paying for on your mobile device, whether it's via the Apple Store on your iPhone or via Google Play on Android, and how to cancel the ones you no longer want.
If you're looking to save money in other ways, check out 10 ways to save on streaming services, how to save on TV streaming with these simple tricks and free options to some of your favorite paid services.
Find and cancel your subscriptions on your iPhone
You can find all your monthly subscriptions from the Apple Store in a couple places on your iPhone, but the easiest is through your settings. To do this, launch the Settings application, tap on your name at the top and then hit Subscriptions in the first section. Here you'll see a list of all the active (and inactive) subscriptions that you've signed up for from apps you downloaded from the App Store.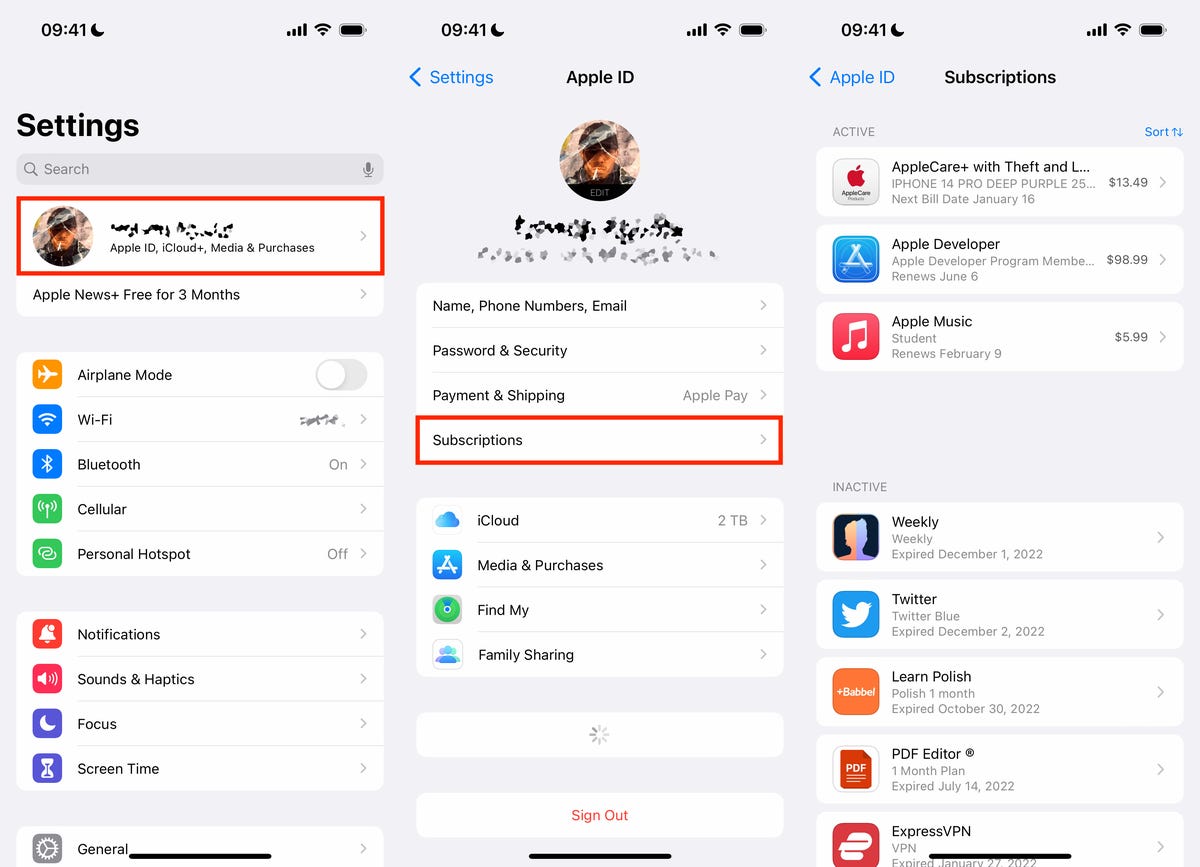 You can also find your subscriptions in the App Store app.

Nelson Aguilar/CNET

Under Active, you'll see all the subscriptions you're currently paying, with the following information: app/service name, short description, next bill date and cost. To cancel an active subscription, tap on the subscription, hit the red Cancel Subscription button at the bottom of the page and then tap Confirm in the pop-up that appears.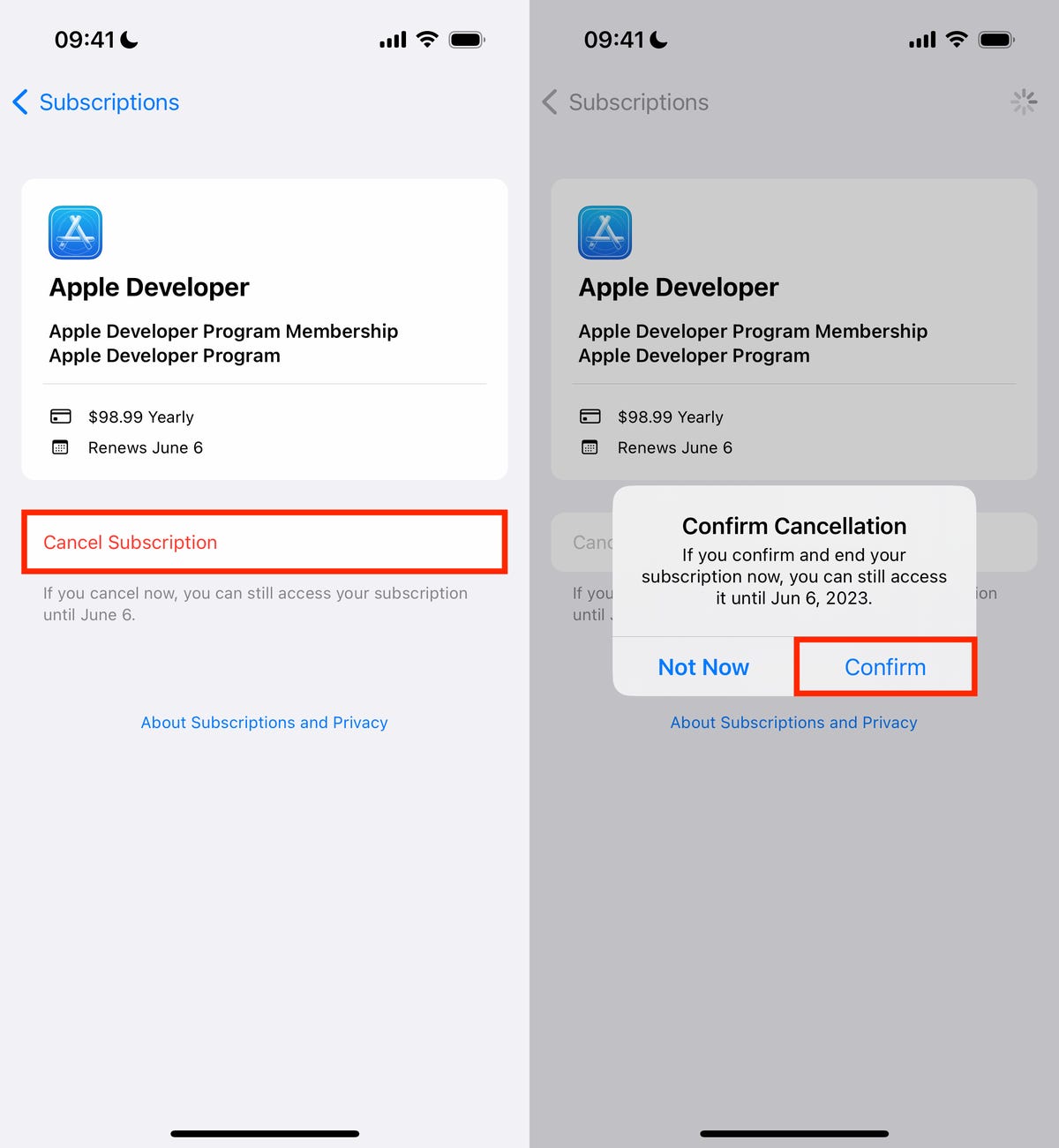 You'll be notified how long you'll have access to the paid service if you cancel.

Nelson Aguilar/CNET

For most subscriptions, you'll still be able to access the paid services until the end of your billing period. However, some apps won't let you continue using the service, so you'll have to read the fine print to see what happens if you cancel. Once it is canceled, the subscription will remain in the active section, but will show, in red text, when it's expiring.
Find and cancel your subscriptions on your Android
Unlike iOS, Android runs on devices from various brands, such as Samsung, Google and Motorola, but luckily all these versions of Android all have the Google Play Store, and so finding and canceling your monthly subscriptions is similar no matter what phone you're using.
To find all your subscriptions, launch the Play Store application, tap your profile picture or first name initial that appears on the top-right and go to Payments & subscriptions > Subscriptions. Here you'll see a list of your active and inactive subscriptions.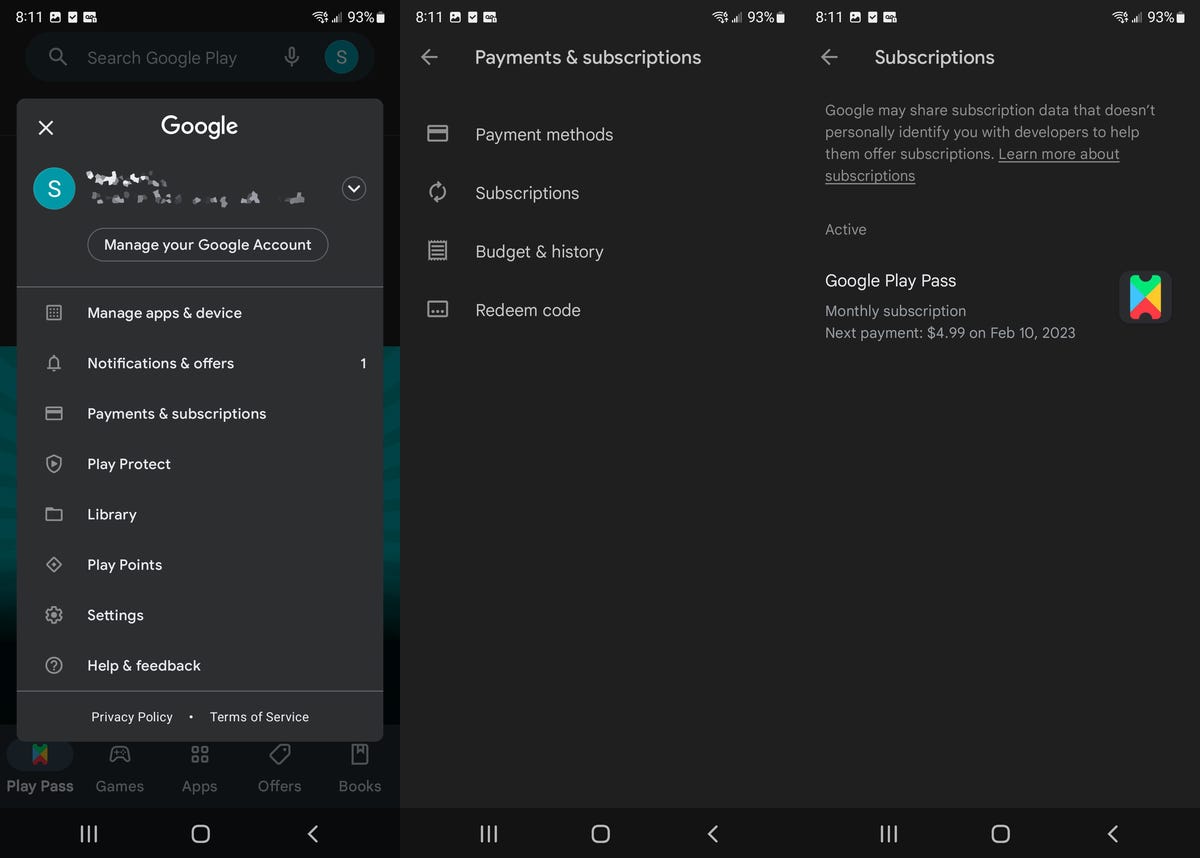 Each subscription will feature the date of your next payment.

Nelson Aguilar/CNET

If you want to cancel a subscription, tap it and then hit the green Cancel subscription button. The Play Store may ask you to consider other cheaper subscriptions and also to give a reason as to why you're cancelling. Accept any prompts to continue until you see a fully green Cancel subscription button. Hit it and your subscription will be canceled, but you should still have access to it until the end of your billing period.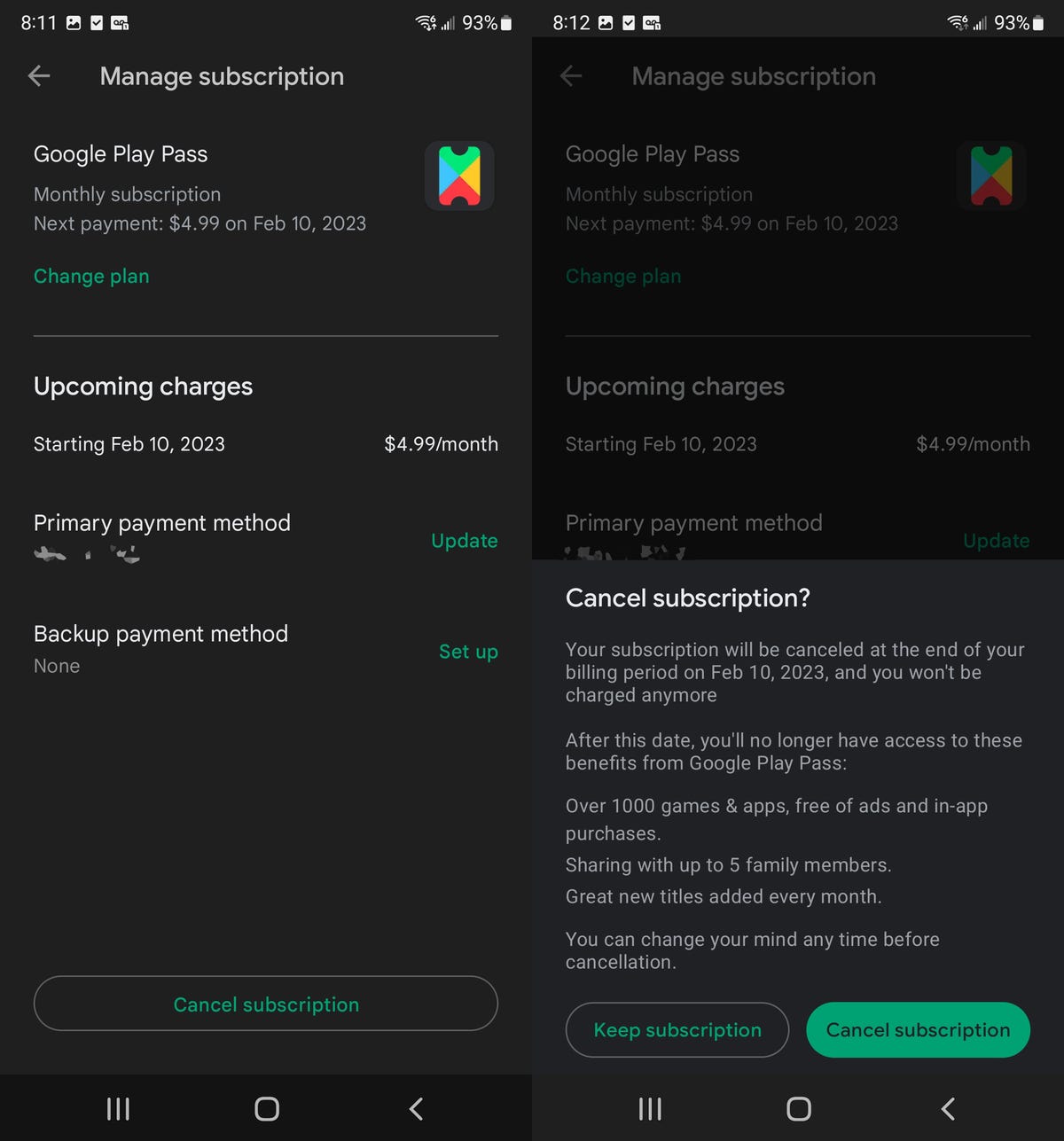 Skip through any prompts attempting to stop you from canceling.

Nelson Aguilar/CNET