It's always a bit nerve-racking when you receive a phone call from a number you don't recognize. You wonder whether you should answer it in case it's important or if it's just another one of those robocalls.
CLICK TO GET KURT'S CYBERGUY NEWSLETTER WITH QUICK TIPS, TECH REVIEWS, SECURITY ALERTS AND EASY HOW-TO'S TO MAKE YOU SMARTER
There is a way for you to find out once and for all who is calling you by using reverse phone lookup.
What is reverse phone lookup?
A reverse phone lookup is an easy way to trace who is calling you, where the call originated from, and determine if it's spam or a legit phone number. Unfortunately, most reverse phone number lookup services are not free. However, there are a few ways around that obstacle that can get you the information you need.
What services can I use for free?
A few services out there will help you find what you're looking for without asking you for money.
Google
Google allows people to search for phone numbers at no additional cost, and there's a solid chance you'll be able to find what you're looking for. All you have to do is go to Google's homepage, type the number with the area code into the search tab, and press Enter.
The first few results might be from reverse search services that may ask you to pay. Instead of falling for that, keep scrolling to see if there's any public information available on the phone number. It could be listed as part of a business, social media page or personal web page.
HOW TO UNLOCK AN ANDROID DEVICE AND WINDOWS PC WHEN THE OWNER DIES
You can also try writing the phone number into the search tab without any hyphens or parentheses. This may help bring up different results as Google will always search a term exactly as it is written in the search tab. Or you could try searching the number with the word "spam," which could help bring up results if the number has already been reported.
Truecaller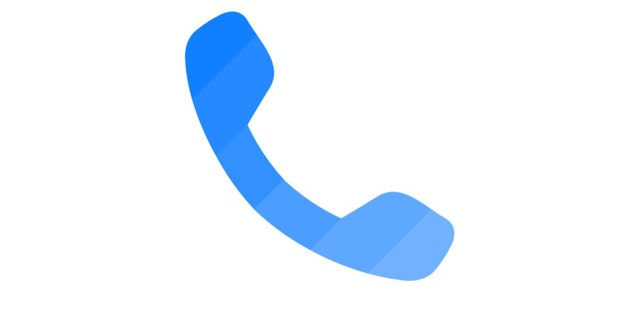 Truecaller helps you identify who's really on the other end of the call.
(CyberGuy.com)
Truecaller is a free app available for both iOS and Android. You can subscribe to their premium program for some extra features. It can identify people and businesses you don't have saved in your phone as potential spam, and it keeps a log of all the calls you've made to or received from unknown numbers. You can find out if phone numbers are legit or not in the app by using one of its three main services:
Search for numbers manually by typing them into the search bar
Search for a number as you're dialing it so you can know where it's from before you call
Use LiveCallerId which will identify an incoming number before you answer it.
The only downside is that you have to give them an email before you can begin using it, but they promise not to make any of your information public or searchable.
Reverse Lookup
Reverse Lookup is an app by Nomadic Ratio that allows you to put phone numbers into it manually and it will give you back names and nonspecific locations that are connected to that number. You can also make calls, save numbers to your contacts or send calls received directly to your voicemail. It will also point out if a phone call you're receiving is likely to be spam or not. You have to subscribe to Reverse Lookup PLUS to use their Live Caller ID feature, and it's only $2 per month if it's something that you feel you'd like to have.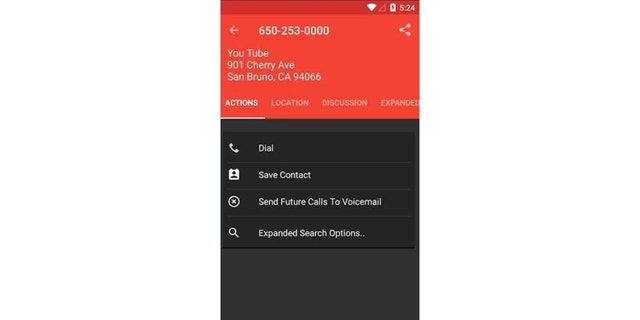 Reverse Lookup offers Live Caller ID for an additional fee.
(CyberGuy.com)
Spy Dialer
Spy Dialer is another free service that will give you tons of useful information. It can let you know the full names of people associated with multiple numbers and show a map of the number's general location based on the area code with the number.
MOST CREEPY IPHONE SETTING NEEDS TO BE ADJUSTED
It will also tell you how long that phone number has been activated and whether the number is a landline or cell number. All of Spy Dialer's features are completely free, and they do not offer a subscription plan for more services, so what you see is what you get.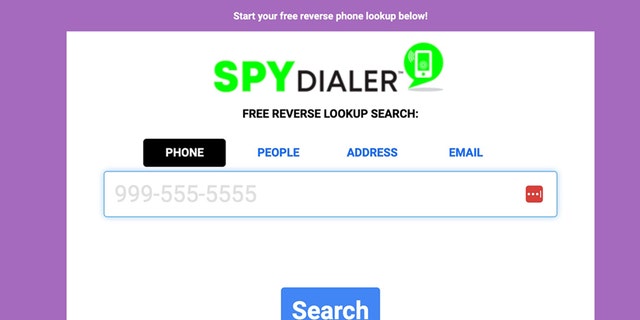 Spy Dialer's services are available entirely for free.
(CyberGuy.com)
Whitepages
Whitepages is likely one of the more reliable services listed here as it has been around for over 20 years. The only issue with it is that the free version will give you basic information like the type of number it is, the wireless carrier and the odds of the number being spam.
If you want to have more features such as reporting robocall numbers, you'll have to pay their monthly fee. But otherwise, this is an excellent service that can help you search for suspicious numbers. Whitepages also offers an app available for iOS and Android devices.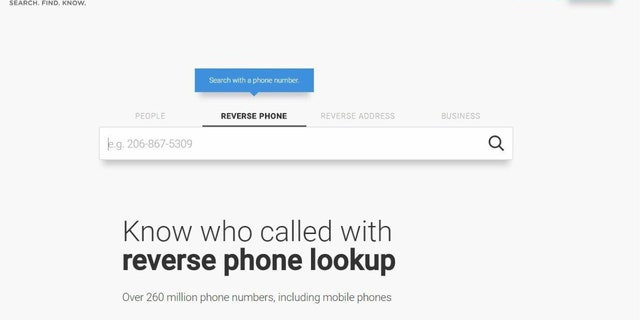 Whitepages has been an online option for over two decades.
(CyberGuy.com)
USPhoneBook
USPhoneBook allows people to search for 10-digit numbers and will give them names and locations associated with those numbers.
HOW TO FORCE YOUR LOVED ONE'S IPHONE TO RING IN AN EMERGENCY
It only allows people to search for numbers within the United States and cannot search for international numbers, but it still offers useful information like letting you know whether the number is a cell or landline. It also allows people to search by someone's name or address if you have that information handy as well.
CLICK HERE TO GET THE FOX NEWS APP
For more of my tips, subscribe to my free CyberGuy Report Newsletter by clicking the "Free newsletter" link at the top of my website.
Copyright 2023 CyberGuy.com. All rights reserved. CyberGuy.com articles and content may contain affiliate links that earn a commission when purchases are made.