close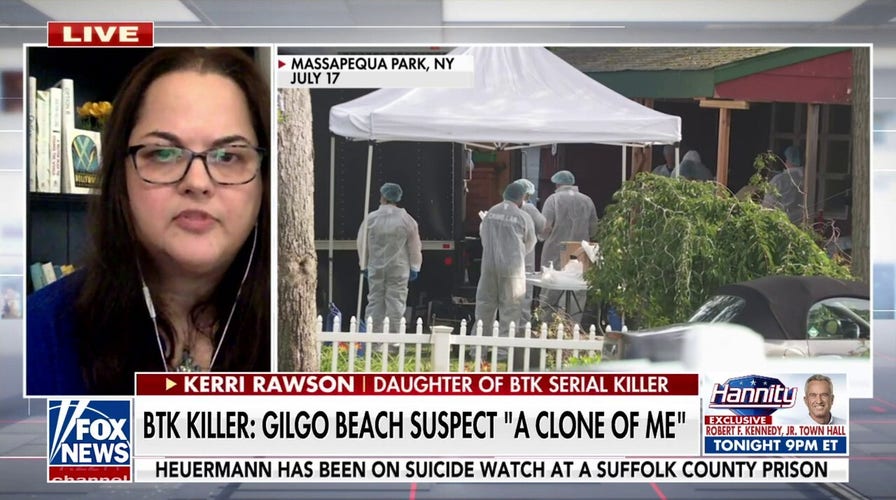 Video
BTK serial killer says Gilgo Beach suspect is his 'clone'
The BTK serial killer's daughter Kerri Rawson joined 'America's Newsroom' to discuss similarities between her father and the suspected Gilgo Beach serial killer. 
Oklahoma investigators were in Kansas on Tuesday, as officials say they are investigating missing persons and murder cases which might be tied to serial killer Dennis Rader, who's also known as BTK for his preference to "bind, torture and kill," his victims.
Rader confessed to killing 10 people after being arrested in 2005. Investigators were back at Rader's former Park City, Kansas, property Tuesday to follow-up on leads of murders and missing people which may be tied to Rader.
"Osage County Sheriffs Office is continuing to follow leads in unsolved missing persons and murder cases possibly related to BTK. The investigation is ongoing at this time, and I still have investigators out in the field so I can't comment any further," Undersheriff Gary Upton said.
Park City police and the Kansas Bureau of Investigation was also present as investigators searched Rader's former property, which is now city-owned property.
SERIAL KILLER BTK SAYS PRISON CELL SEARCHED AMID COLD-CASE PROBES; DENIES INVOLVEMENT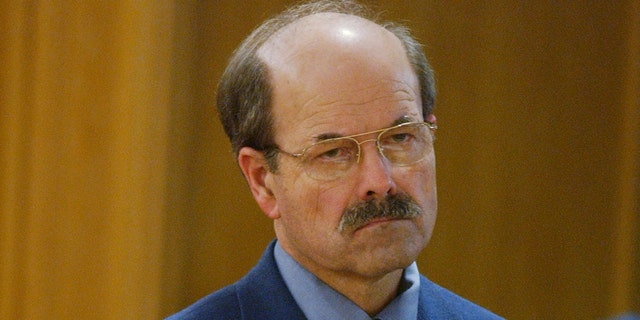 Serial killer Dennis Rader stands before Sedgwick County District Court Judge Greg Waller as sentencing is read Aug. 18, 2005, in Wichita, Kan. Rader received nine life terms and a "hard 40" for the 10 murders he committed over nearly 30 years ago. (Bo Rader-Pool/Getty Images, File)
Upton said the search spiraled from the investigation into Cynthia "Cyndi" Dawn Kinney, a 16-year-old cheerleader who was last seen leaving a relative's laundromat on June 23, 1976.
Fox News Digital previously reported that prison guards seized Rader's belongings during a meeting with cold-case investigators.
Kerri Rawson, Rader's daughter, told Fox News Digital on Tuesday that "The theory is he could have placed evidence of cases under stone pavers under the metal shed he built early to mid 90s. Like drivers licenses in jars."
SERIAL KILLER BTK LAYS OUT ALIBI AMID NEW QUESTIONING OVER 1976 OKLAHOMA COLD CASE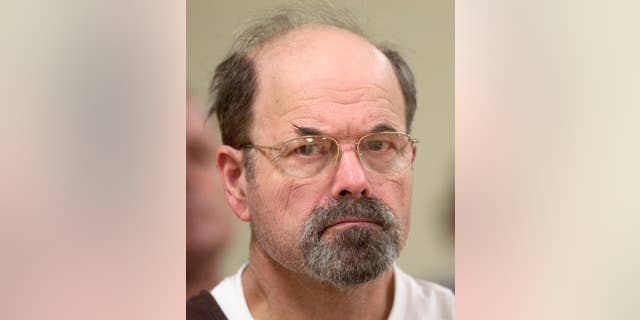 Convicted BTK killer Dennis Rader listens during a 2005 court proceeding in El Dorado, Kan. (Associated Press, File)
She said investigators dug a hole where the shed used to be.
CLICK HERE TO GET THE FOX NEWS APP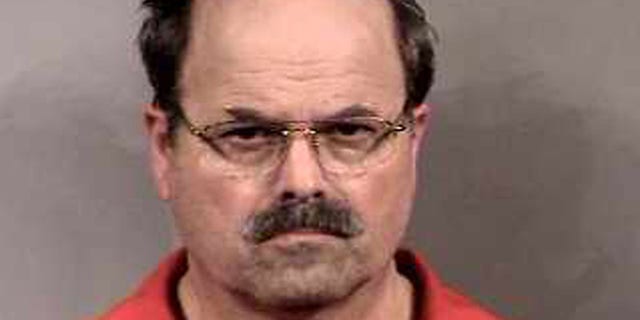 BTK murder suspect Dennis Rader stands for a mug shot released Feb. 27, 2005, by the Sedgwick County Sheriff's Office in Kansas. (Getty Images, File)
Rader has previously denied involvement in the cold case and said he was "done" speaking with Osage County Sheriff Eddie Virden, but said he "enjoyed" meeting with investigators regarding the disappearance of Shawna Garber, who went missing on Halloween in 1990.
Michael Ruiz is a reporter for Fox News Digital. Story tips can be sent to [email protected] and on Twitter: @mikerreports