The International Space Station avoided a collision with an Earth observation satellite early Monday.
NASA said that the ISS Progress 83 resupply ship, which is docked to the orbital laboratory, fired its engines for just over six minutes. The action slightly raised the station's orbit to avoid the satellite.
"The new orbital trajectory will not impact the upcoming departure of the Crew-5 mission," NASA said.
NASA ARTEMIS I MOON MISSION ROCKET DAMAGED MORE THAN EXPECTED IN LAUNCH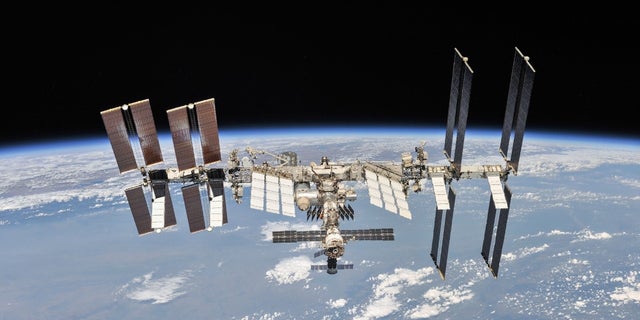 The International Space Station photographed by Expedition 56 crew members from a Soyuz spacecraft after undocking. Image of ISS as of Oct. 4, 2018.  (NASA)
The SpaceX Crew-5 mission will return to Earth, with the company's Dragon spacecraft – named Endurance – unlocking from the ISS at 2:05 a.m. ET on Saturday, March 11.
NASA SAYS IT'S TRACKING 161-FOOT NEWLY-FOUND ASTEROID THAT HAS 'VERY SMALL CHANCE' OF STRIKING EARTH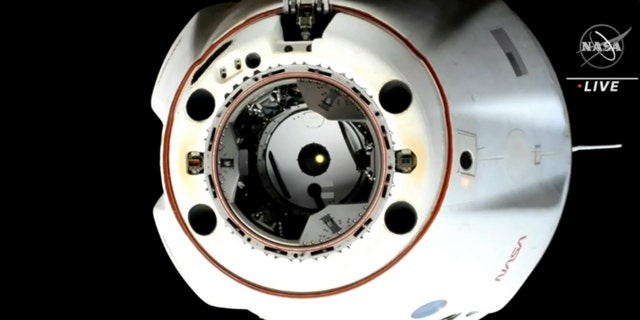 The SpaceX Dragon Endurance spacecraft is seen just after undocking from the forward port of the International Space Station's Harmony module (Credit: NASA TV)
NASA and SpaceX are targeting 9:02 p.m. ET for a splashdown.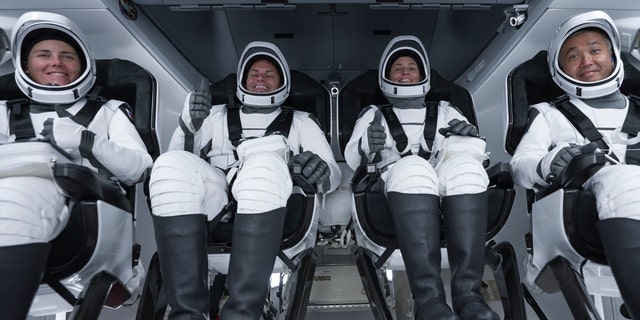 The SpaceX Crew-5 members are seated inside the Dragon Endurance crew ship atop the Falcon 9 rocket before launching to the International Space Station from the Kennedy Space Center's Launch Pad 39A in Florida. From left are, Mission Specialist Anna Kikina from Roscosmos; Pilot Josh Cassada and Commander Nicole Mann, both NASA astronauts; and Mission Specialist Koichi Wakata from the Japan Aerospace Exploration Agency (JAXA). (NASA)
CLICK HERE TO GET THE FOX NEWS APP
The SpaceX Crew-5 members include NASA astronauts Josh Cassada and Nicole Mann, Japan Aerospace Exploration Agency (JAXA) astronaut Koichi Wakata and Roscosmos cosmonaut Anna Kikina.