close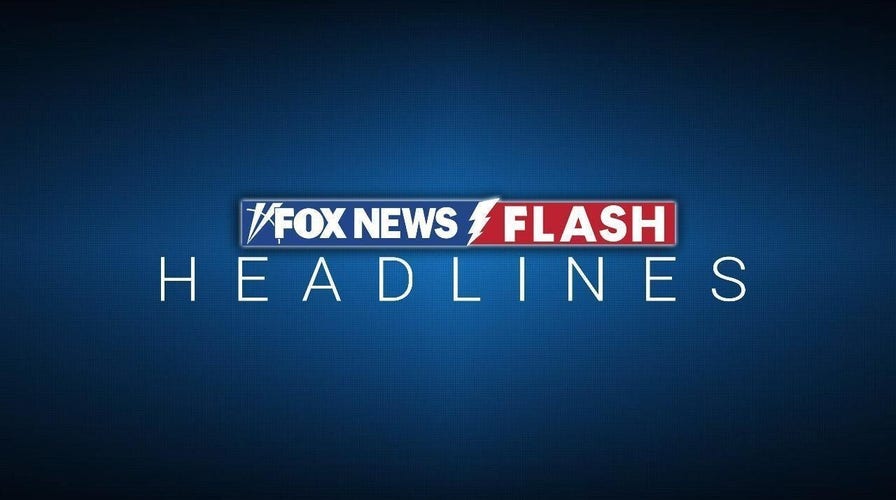 Video
Fox News Flash top headlines for February 21
Fox News Flash top headlines are here. Check out what's clicking on Foxnews.com.
The International Energy Agency on Tuesday accused fossil fuel industries of doing too little to curb methane emissions and undermining global climate goals to limit warming.
Economic uncertainty, high energy prices and concerns over the security of supply — which should have led to emissions cuts in 2022 — were ineffective as methane emissions remained "stubbornly high," it said.
"Methane cuts are among the cheapest options to limit near-term global warming," said IEA's executive director Fatih Birol. "There is just no excuse."
The IEA's annual Methane Gas Tracker report found that 75% of methane emissions from the oil and gas sector can be reduced with cheap and readily available technologies.
FOSSIL FUEL PROFITS ARE VITAL FOR GREEN ENERGY PROJECTS DEMS ROUTINELY TOUT
Methane, which makes up natural gas, can escape into the air from oil and gas infrastructure. Fossil fuel companies may also flare or burn off excess gas which can release methane into the atmosphere.
The report slammed oil and gas majors' refusal to pay up the some $100 billion needed for technologies to spearhead the emissions cuts, which is less than 3% of the industry's profits in 2022.
Energy giants like Shell, BP, ExxonMobil and others reported record profits last year as Russia's war in Ukraine drove up oil and natural gas prices, spurring calls for the companies to do more to contain climate-changing emissions and help households and businesses that saw their utility bills explode.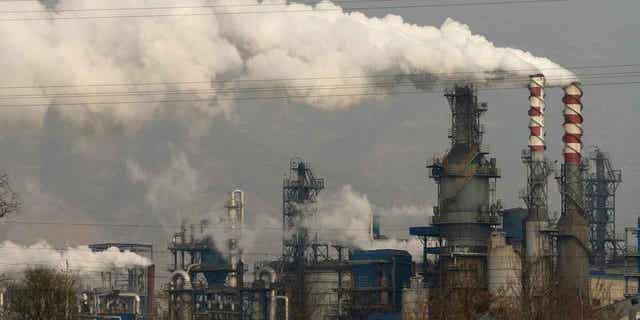 Smoke and steam rise from a coal processing plant in Hejin in central China's Shanxi Province on Nov. 28, 2019. The International Energy Agency on Feb. 21, 2023, accused fossil fuel industries of not doing enough to curb methane emissions. (AP Photo/Olivia Zhang, File)
The war exacerbated a global energy crunch that started as demand rebounded from pandemic lows, especially in Europe, which relied on Russian supplies before the invasion nearly a year ago. Fears about natural gas shortages drove up prices, sending parts of Europe back to coal and seeking suppliers outside Russia. Prices have steadily dropped as the continent made it through the winter heating season with enough supply and the global economy has slowed, meaning less demand for energy.
CHATGPT ALTERS RESPONSE ON BENEFITS OF FOSSIL FUELS, NOW REFUSES TO ANSWER OVER CLIMATE CONCERNS
The report said that the energy sector accounts for around 40% of the total average methane emissions from human activity, second only to agriculture, and is responsible for 135 million tons of methane released into the atmosphere last year.
"The untamed release of methane in fossil fuel production is a problem that sometimes goes under the radar in public debate," Birol said. "Fossil fuel producers need to step up and policy makers need to step in – and both must do so quickly."
Methane is a greenhouse gas which is 80 times more potent than carbon dioxide in the short term and is responsible for about a fifth of all warming. In 2021, world leaders committed to reducing methane emissions from human activities by 30% by the end of the decade.
CLICK HERE TO GET THE FOX NEWS APP
Limiting emissions from coal mines — another source of methane — by cutting coal consumption was also highlighted in the report. A toolkit and regulatory roadmap for policymakers and industry on coal methane reductions has been developed by the IEA.
New advanced technologies and satellites are providing clearer methane emissions images, increasing the world's knowledge of how much is being spewed into the atmosphere.