U.S. Rep.-elect Robert Garcia was to be sworn into Congress on Tuesday where he said he would promise allegiance to the Constitution not on a Bible, but a rare "Superman" comic book.
The incoming California Democrat, who previously served as the mayor of Long Beach, also had a copy of the founding document, a photo of his late parents and his citizenship certificate for his swearing into the House of Representatives.
"Will be proudly sworn-in to Congress on the U.S. Constitution," Garcia tweeted Tuesday. "Underneath the Constitution will be 3 items that mean a lot to me personally. A photo of my parents who I lost to covid, my citizenship certificate & an original Superman #1 from the @librarycongress."
HUNTER BIDEN PROBE: 2022 MARKED FOURTH YEAR—AND COUNTING—OF INVESTIGATION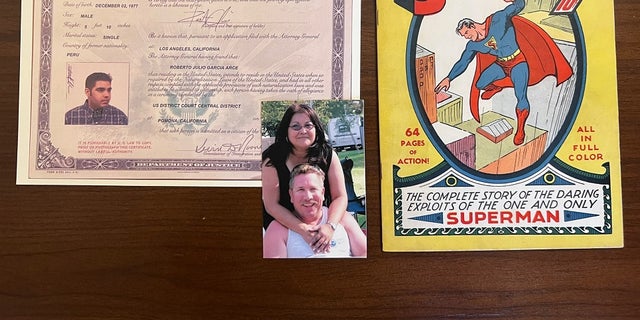 Incoming Congressman Robert Garcia of California on Tuesday said he would take his oath of office with several items, including a rare "Superman" comic book.
(Robert Garcia / Twitter)
In a statement to the New York Post, Garcia's spokesperson said he learned to read and write English reading comics about the Man of Steel.
"Congressman Garcia learned to read and write in English by reading Superman comics so it's especially exciting he was able to borrow this rare copy from the kind folks at the Library of Congress," Sara Guerrero, a spokeswoman for Garcia, told the newspaper.
Fox News Digital has reached out to Garcia's office.
The comic Garcia held was published in 1939 and was placed next to other sacred texts used by incoming members of Congress as they took their oaths. The very first comic featuring "Superman" is considered to be a collector's item. In April, a copy of Superman No. 1 sold at auction for a record-breaking $5.3 million, according to the Post.
In November, Garcia tweeted images of two "Superman" comics with the caption: "I'm going to have a hard time deciding which one to check out first."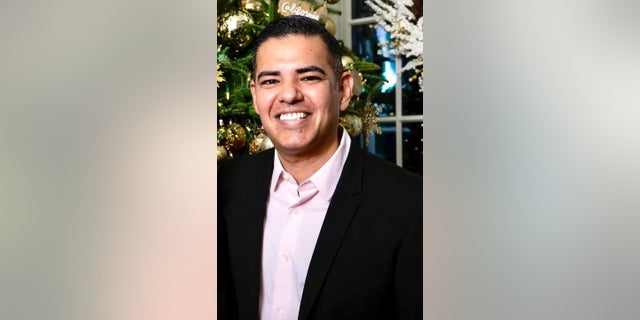 Robert Garcia, a Democrat, will serve in the House.
(Roger Garcia / Twitter)
That same month, he tweeted with excitement at the prospect of having access to the Library of Congress.
CLICK HERE TO GET THE FOX NEWS APP
"Ok y'all I'm freaking out," he wrote. "This is the Congressional members reading room in the Library of Congress. I can pull any comic book from what is the largest public comic collection in the country and read them here. Let's go!"
New members of Congress weren't sworn in Tuesday when the House adjourned following three rounds of votes without selecting a new speaker. A speaker must be chosen before any new members are inaugurated or business is conducted.