A 20-year-old man charged with abduction and three counts of rape in Virginia is an illegal immigrant who overstayed his visa, Immigration and Customs Enforcement (ICE) officials confirmed to Fox News Digital.
Brandon Estrada De Leon is charged with one count of abduction, one count of contributing to the delinquency of a minor and three counts of rape, police said in a release last week.
ICE confirmed to Fox that it had placed a detainer requesting that De Leon be handed over to immigration officials to be put into deportation proceedings whenever he is released. The agency said De Leon entered on a nonimmigrant or temporary visa on Oct 14, 2020, and became an illegal immigrant when he failed to leave the U.S. by April 21, 2021, in accordance with the terms of his visa.
SEN. VANCE BILL WOULD REQUIRE SOME IMMIGRANTS TO DEPOSIT UP TO $15K TO PREVENT OVERSTAY
ICE did not say which visa De Leon arrived with, but former ICE official Jon Feere, who first reported De Leon's immigration status, said it was a tourist visa, which would be consistent with the short length of permitted stay.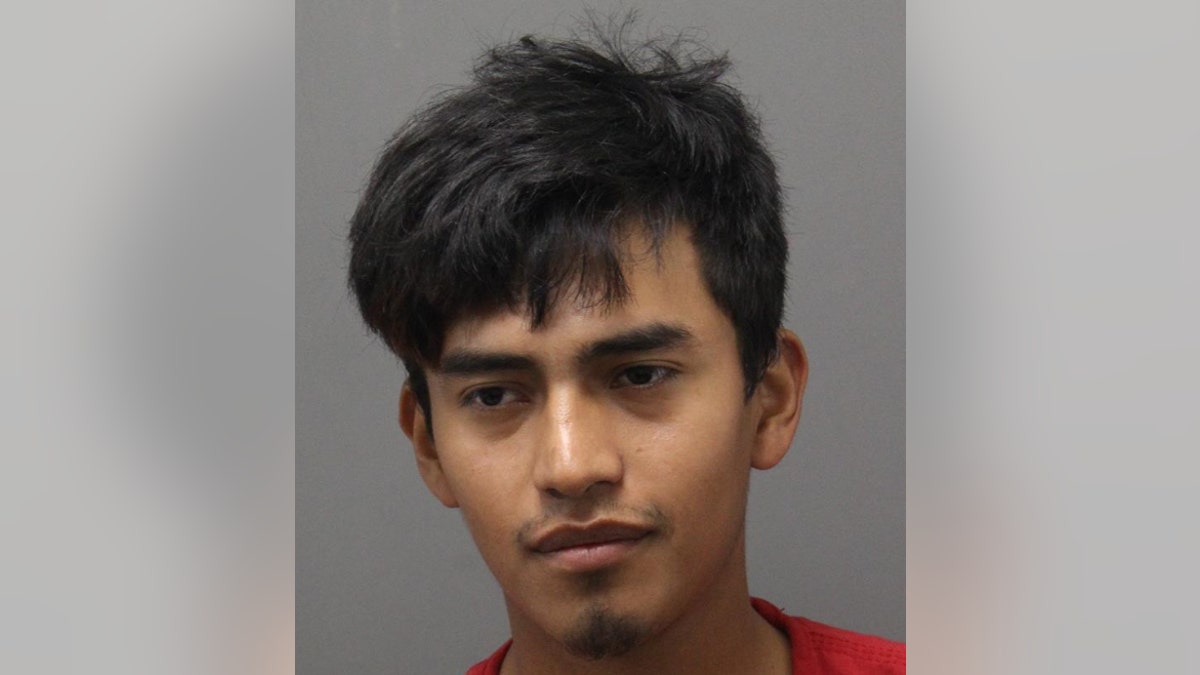 Brandon Estrada De Leon has been charged with abduction, contributing to the delinquency of a minor and rape. (Leesburg Police Dept.)
Police in Leesburg, Virginia, said in a statement that the charges stemmed from a report of a missing juvenile. While the juvenile was later found safe, a subsequent probe found that De Leon had harbored the minor and misled authorities. Police said he sexually assaulted the juvenile on multiple occasions.
While much of the focus on the illegal immigration crisis in the U.S. has been focused on migrants coming without visas at the southern border, there are hundreds of thousands of illegal immigrants each year who come to the U.S. legally and then overstay their visas. In FY 2020, there were 684,499 overstays — about 1.48% of expected departures.
DHS CALLS FOR IMPROVEMENTS TO NYC'S MIGRANT CRISIS OPERATIONS AS ADAMS PUSHES BACK
Feere, who served in the Trump administration, had taken aim at the Biden administration over the case, whose policies he said made him "'not a priority' under the Biden admin's lawless anti-enforcement agenda."
"Illegal aliens can and should be deported at the first opportunity; [DHS Secretary Alejandro] Mayorkas made victimization a prerequisite," Feere said.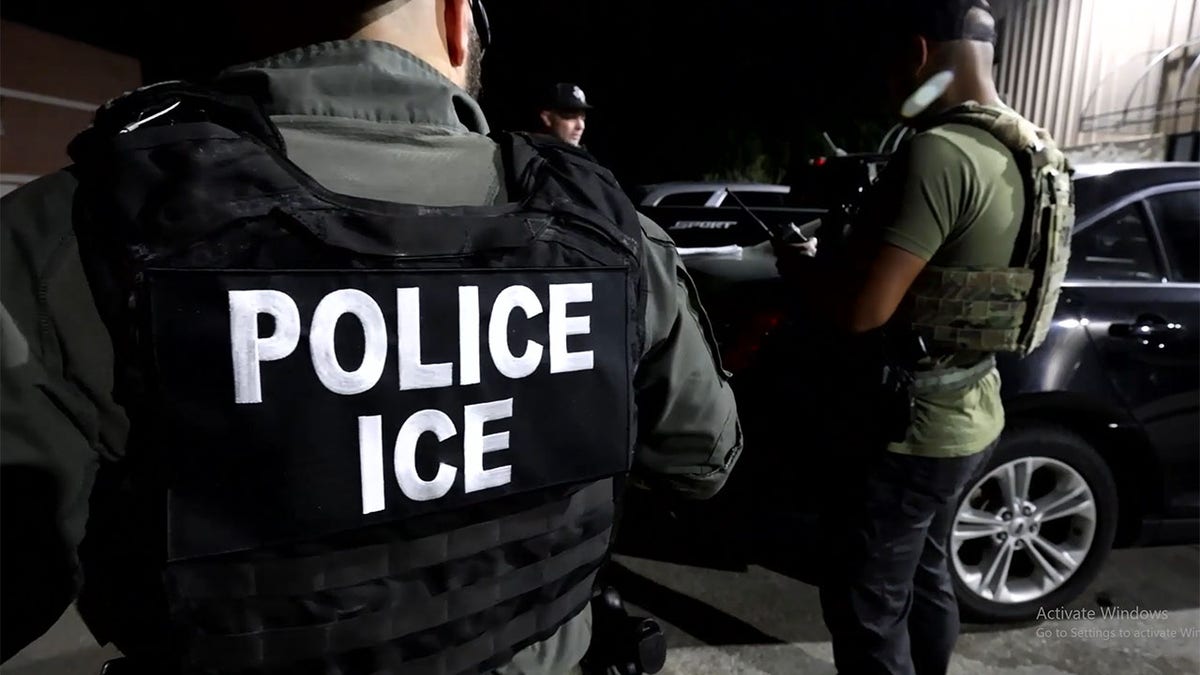 June 2, 2022: ICE agents conduct an enforcement operation in the U.S. interior. ((Immigration and Customs Enforcement))
The administration has implemented narrowed ICE guidance which focuses immigration agents on targeting recent border crossers, national security threats and public safety threats. The guidance was formalized in September 2021 and, after being blocked by a legal challenge, was reinstated in June this year.
Mayorkas last year said how, under the Biden administration, "a non-citizen's unlawful presence in the United States will not, by itself, be a basis for the initiation of an enforcement action."
CLICK TO GET THE FOX NEWS APP
ICE told Fox that it determines the level of priority for each system-identified overstay "on a case-by-case basis," taking a number of factors into account and said that all noncitizens who violate immigration law may be subject to arrest, detention and potential removal.
"Regardless of nationality, ICE makes custody determinations on a case-by-case basis, in accordance with U.S. law and U.S. [DHS] policy, considering the circumstances of each case. ICE officers make decisions on associated enforcement actions and apply prosecutorial discretion in a responsible manner, informed by their experience as law enforcement professionals and in a way that best protects the communities we serve," the agency said in a statement.