Gold Star families who lost loved ones in the August 2021 terror attack during the chaotic Afghanistan withdrawal are promising to keep fighting for answers and action after an emotional House hearing and promises of accountability from a top military official.
"We are not going to finish until we are done. We are not going to stop, we are not going to stop." Coral Briseno, mother of Marine Corps Corporal Humberto Sanchez, told Fox News Digital in an interview on Wednesday.
Families had spoken at a House Foreign Affairs Committee roundtable on Tuesday, in which they expressed both their grief for their relatives and their anger for what they see as a botched withdrawal and a lack of information from the administration. Some members renewed calls for officials, including President Biden, to resign.
GOLD STAR FAMILIES SLAM BIDEN ADMIN OVER CHAOTIC AFGHANISTAN WITHDRAWAL AS MILLEY VOWS 'ACCOUNTABILITY'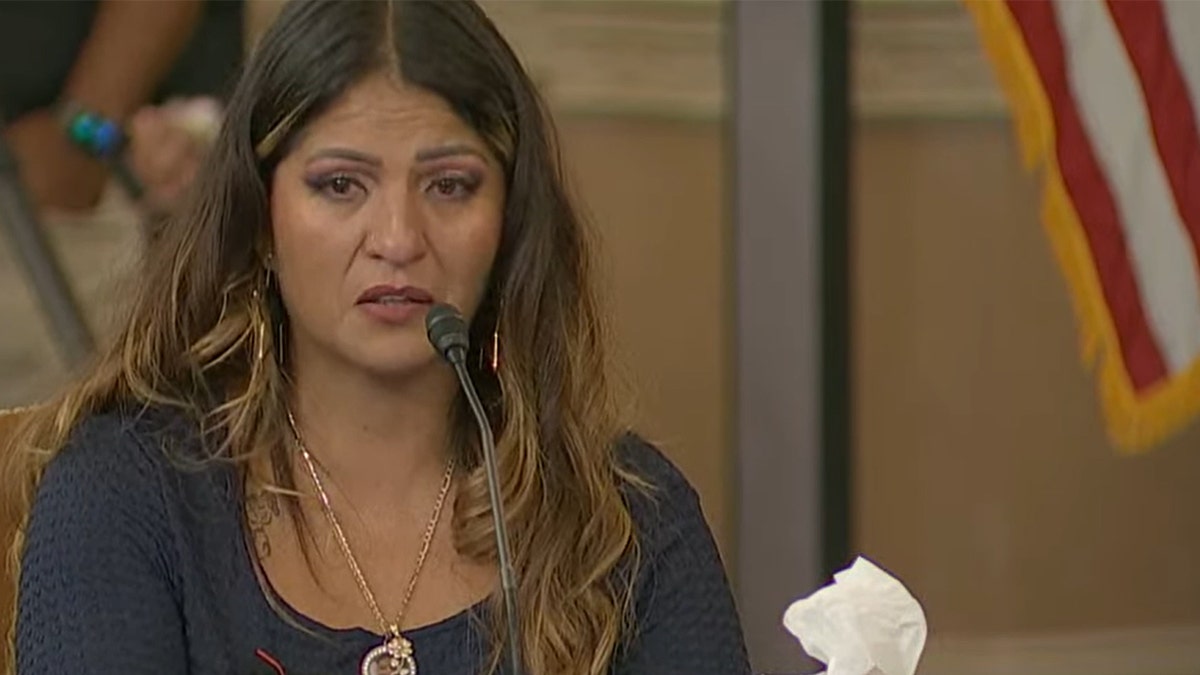 Coral Briseno, mother of Marine Corps Corporal Humberto A. Sanchez, speaks to a House Foreign Affairs Committee hearing.
Family members who spoke to Fox on Wednesday said they intend to keep pushing for those answers, on questions including why the suicide bomber was not taken out and the role the Taliban played with regard to security. Grieving relatives have fumed over what they have said were incomplete or incorrect briefings they were given.
"All I want is the truth, the whole complete 100% truth," Darin Hoover, father of Marine Corps Staff Sergeant Taylor Hoover, told Fox.
As the hearing on Tuesday was about to begin, Gen Mark Milley put out a lengthy statement in which he said Gold Star families are owed "everything."
"We owe them transparency, we owe them honesty, we owe them accountability. We owe them the truth about what happened to their loved ones," Milley said in a statement to Fox News.
"I trust the Army, Navy and Marine Corps did the best they could in briefing the families who had loved ones killed at Abbey Gate. I believe the briefers gave every piece of information that they could. If there were issues with that, we need to take whatever corrective action is necessary," he said. "And our hearts go out to those families."
He continued: "This is a personal thing for all of us in uniform. We don't like what happened in Afghanistan. We don't like the outcome of Afghanistan. We owe it to the families to take care of them. Their sacrifices were not in vain."
He then said that for those who served in the mission, "the cost in blood was high, but every single one of us who served in Afghanistan should hold our heads high.
"Each served with skill, dedication and honor. For two decades, our nation was not attacked from Afghanistan – that was our mission, and each one can be rightly proud of their service," he continued.
The statement met with a mixed response from the families of those killed in the attack.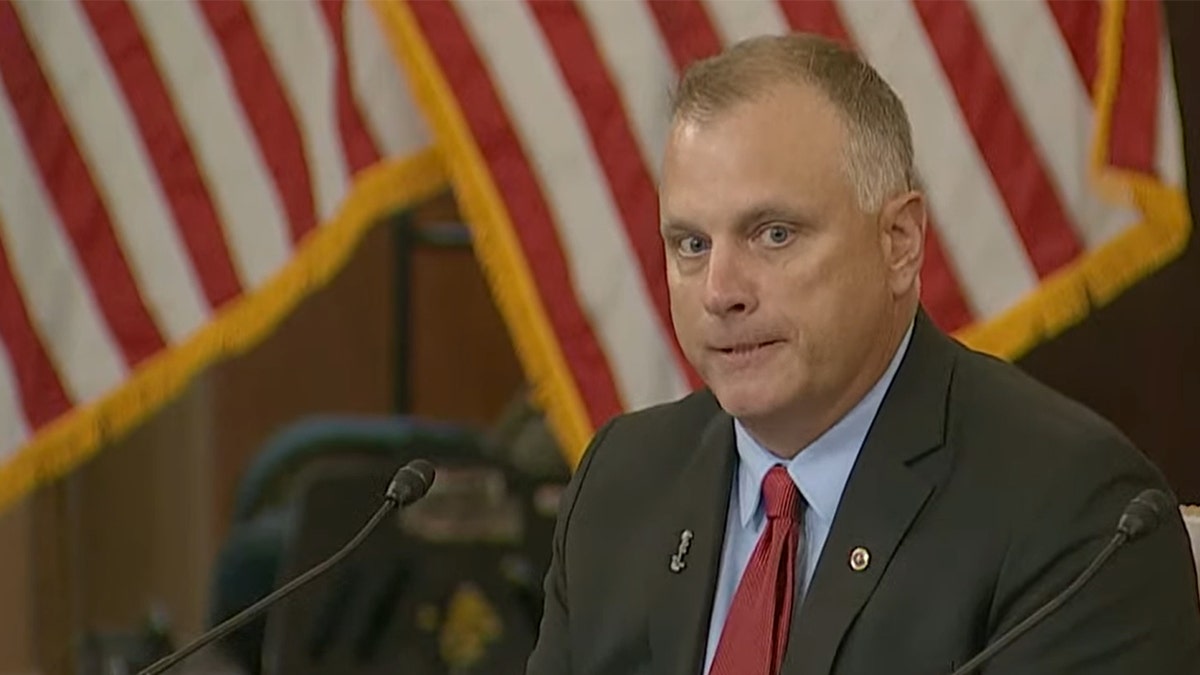 Greg Page, father of Marine Corps Corporal Daegan W. Page, speaks to a House committee
GOLD STAR DAD CALLS OUT BIDEN AS 'DISGRACE TO THIS NATION': 'I'M DONE BITING MY TONGUE'
"I wasn't surprised one bit, and let's see action if it comes through," Kelly Barnett, mother of Staff Sergeant Hoover said. "He's one of the ones that needs corrective action. So let's see what he can do, and let's see what he has to say."
"I'm not confident the answers are going to come and I'm not looking for any more answers – I want justice. I want action. I think that we've got what we need, I don't want to hear excuses or lies. I want action. I want something to be done. I want people to be held accountable."
"I just want to see them actually cooperating, and I want to see them releasing all the information that we want," Briseno said.
Others said the statement was out of touch with what they are seeking.
"It shows a bit of a disconnect. A few years later, he still doesn't see what happening there. And to see that letter come out right beforehand. I appreciate the fact that he is acknowledging that. But I want to see action," Greg Page, father of Marine Corps Corporal Daegan Page, said.
The Pentagon also released a statement on Tuesday, expressing "our deepest condolences to the Gold Star Families who lost loved ones during the tragic bombing at Abbey Gate."
"We are forever grateful for their service, sacrifice, and committed efforts during the evacuation operations. We also commend the historic and monumental efforts of all our service men and women who served honorably during the withdrawal period from Afghanistan," the statement said.
It went on to say that U.S. Central Command conducted a "comprehensive, credible and definitive" investigation into the attack.
"As then CENTCOM commander Gen. McKenzie highlighted, 'The volume of evidence collected, the testimony of more than 100 people, the analysis of experts, the findings of fact, and the conclusions of the team based upon evidence gives a compelling and truthful examination of the event.' U.S. military commanders on the ground in Afghanistan made the best decisions and provided their best military advice based off what was known at the time and leaders took appropriate action in response to reported threat streams. From the investigation at the tactical level, the Abbey Gate attack was not preventable without degrading the mission to maximize the number of evacuees, and the leaders on the ground followed the proper measures and procedures."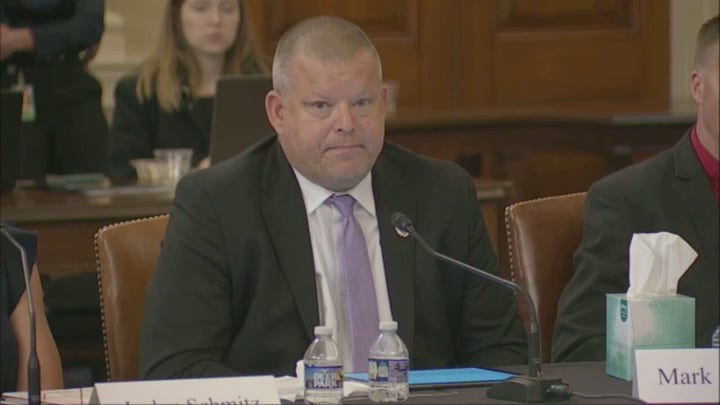 Video
As the nation has marked the second anniversary of the attack and the withdrawal, all the families showed no sign of backing away from their fight for their loved ones – particularly now as Congress is getting involved.
CLICK HERE TO GET THE FOX NEWS APP
"It's always tough, but when you're speaking about your child and trying to do some good out of it when you're trying to make something right and do that, it's a little bit easier. You can kind of feel that they're with you and pushing you on to do some good out of it," Page said.
"I know that is not going to be an easy and fast process. We wish we could see our results next week, but we know it's not going to be like that. But even if we do baby steps, I know that we are going to win, and we are not stuck, and we're not going to go backwards," Briseno said. "We want to fight for our kids. We want to fight for our veterans. That is our goal."
"It's been a tough week, yes, and we keep ripping the scab open time and time again," Hoover said. "But at this point, my son and the other 12 deserve answers. They deserve to have their voices heard. And as long as we have a platform in order to do that, we'll never stop until we get to the bottom of everything."