close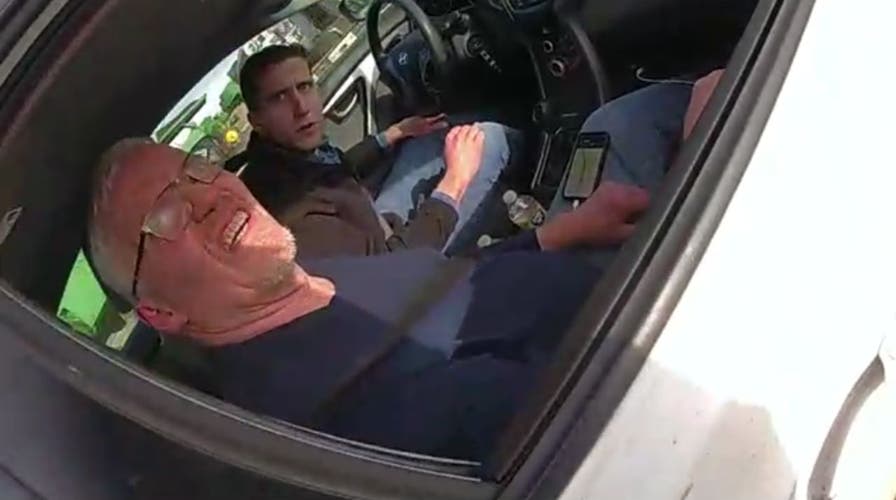 Video
Accused Idaho murderer Bryan Kohberger and his father are pulled over in Indiana for speeding
Accused Idaho murderer Bryan Kohberger and his father are pulled over in Indiana for speeding. Credit: Indiana State Police
MOSCOW, Idaho – An Idaho judge issued a gag order Tuesday evening blocking investigators and attorneys on both sides from discussing the murder case against Bryan Christopher Kohberger, the Pennsylvania man accused of killing four college students in November.
"On January 3, 2023, Latah County Magistrate Judge Megan Marshall issued a nondissemination order in regard to the murder case against Bryan C. Kohberger," Moscow police said in a statement. "The order prohibits any communication by investigators, law enforcement personnel, attorneys, and agents of the prosecuting attorney or defense attorney concerning this case."
The department, which has been tight-lipped about the case for the past seven weeks already, said it would "no longer be communicating with the public or the media" regarding the high-profile murder mystery – which has attracted attention from coast to coast.
Read the order here:
IDAHO MURDERS: BRYAN KOHBERGER WAIVES EXTRADITION, TO HEAD TO MOSCOW
Kohberger is accused of slinking into the home of four sleeping University of Idaho students in the early hours of Nov. 13, then stabbing them to death.
The attack killed Maddie Mogen and Kaylee Goncalves, 21, along with Xana Kernodle, 20, and her boyfriend Ethan Chapin, also 20. The three women lived together in the King Road rental house with two other friends, who were not targeted. Chapin was spending the night.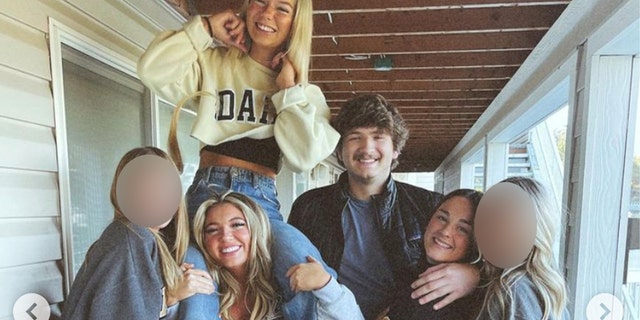 Ethan Chapin, 20, Xana Kernodle, 20, Madison Mogen, 21, and Kaylee Goncalves, 21, along with the women's two other roommates in Kaylee Goncalves' final Instagram post, shared the day before the slayings.
(@kayleegoncalves/Instagram)
Marshall's order prohibits the discussion of topics including evidence in the case, a potential confession, the possibility of a plea deal, opinions regarding the merits of the case or the defense, and the "character, credibility or criminal record of a party."
Pennsylvania police and the FBI arrested Kohberger in a gated Poconos community in Albrightsville on Dec. 30, nearly seven weeks after the crime.
He had driven there in the suspect vehicle with his father from Pullman, Washington, sometime in mid-December, according to his Pennsylvania defense attorney Jason LaBar. Along they way, they were stopped twice in Indiana, once for allegedly speeding and another for tailgating, but they were not cited.
IDAHO MURDERS: BRYAN KOHBERGER SEEN ON BODY CAMERA FOOTAGE DURING TRAFFIC STOP IN INDIANA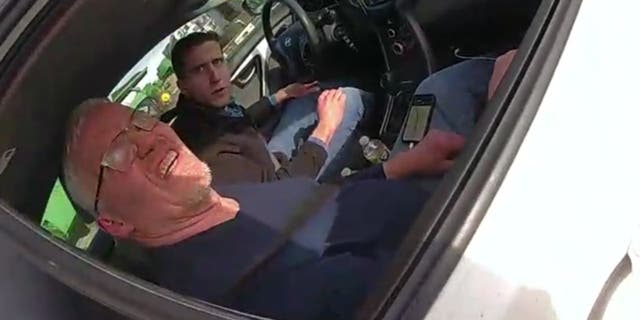 Accused Idaho murder, Bryan Kohberger, and his father are pulled over in Indiana for speeding
(Indiana State Police)
Moscow police at the time had not released the license plate of the white Hyundai Elantra they were looking for. They were asking for help tracking down a 2011 to 2013 model year vehicle. Kohberger was driving a 2015.
Kohberger was a Ph.D student at the Washington State University's Department of Criminal Justice and Criminology. Last year, he obtained a master's degree in criminal justice from DeSales University, studying under an expert criminal psychologist who co-wrote a book with the serial killer BTK, whose real name is Dennis Rader.
CLICK HERE TO GET THE FOX NEWS APP
At a court hearing on Tuesday, Kohberger waived extradition and will be brought back to Moscow, Idaho, to face murder charges for the deaths of Goncalves, Chapin, Kernodle and Mogen.
Fox News' Paul best contributed to this report.
Michael Ruiz is a reporter for Fox News Digital. Story tips can be sent to [email protected] and on Twitter: @mikerreports