close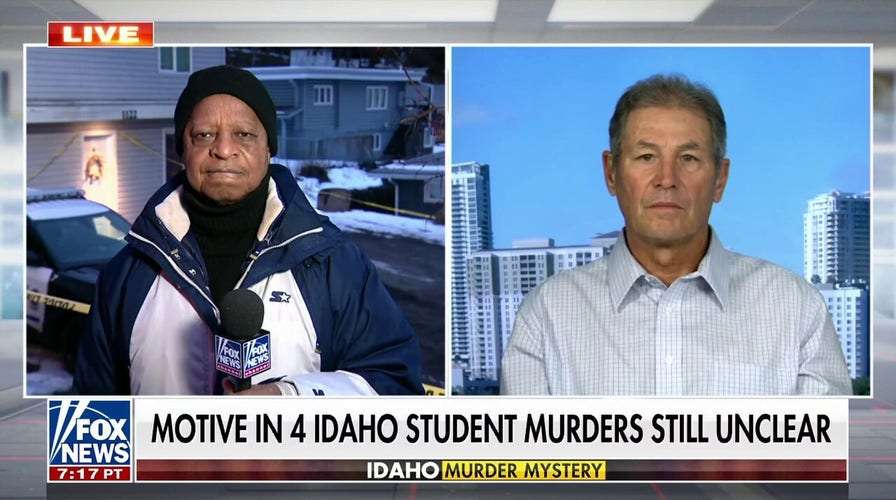 Video
Idaho suspect has nothing to gain by fighting extradition: Chris Swecker
Fox News contributor Ted Williams and former FBI assistant director Chris Swecker discuss the Idaho murders suspect who faces an extradition hearing Tuesday.
STROUDSBURG, Pa. – Idaho murder suspect Bryan Kohberger waived extradition Tuesday in a Pennsylvania courtroom and will be brought to Moscow to face murder charges for the deaths of four college students.
Kohberger, 28, entered the Monroe County courtroom in a red jail-issue jumpsuit and looked directly at his parents and sisters who were seated together in the gallery. His father nodded his head in acknowledgment before Kohberger returned his gaze forward.
Judge Margherita Worthington took her seat at the bench and Kohberger and his attorney Jason LaBar stood up. She asked Kohberger if he waived his right to challenge his arrest on four counts of first-degree murder.
"Yes, I do," he replied, soberly. The judge asked if he understood what he was agreeing to, and he answered again in the affirmative.
UNIVERSITY OF IDAHO MURDERS TIMELINE: WHAT WE KNOW ABOUT THE SLAUGHTER OF FOUR STUDENTS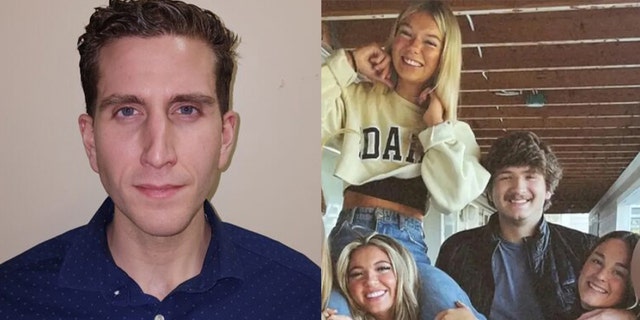 Bryan Christopher Kohberger was arrested Friday morning in connection to the murders of four University of Idaho students. Officials released few details about the killings or the suspect during a Friday news conference.
(Washington State University/ Instagram)
"Do you wish to waive the rights that I have just explained to you and return to the state of Idaho?" she asked.
"Yes," he answered before signing the extradition document. LaBar also stated on the record that Kohberger's Idaho attorney is Latah County Chief Public Defender Ann Taylor.
The Ph.D. student and teaching assistant at the Department of Criminal Justice and Criminology at Washington State University was arrested by local police and the FBI Friday at his parents' home in Albrightsville, Pennsylvania.
He's charged with fatally stabbing University of Idaho students Kaylee Goncalves, Ethan Chapin, Xana Kernodle and Madison Mogen in the early morning hours of Nov. 13 in an off-campus rental home.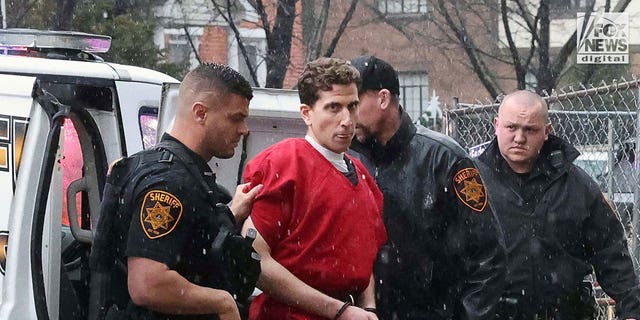 Bryan Christopher Kohberger arrives at the Monroe County Courthouse Tuesday Jan. 3. 2023 for his extradition hearing.
(The Image Direct for Fox News Digital)
He faces four counts of first-degree murder and one count of felony burglary for "breaking into the home with intent to commit murder," Latah County Prosecutor Bill Thompson told reporters Friday at a press conference announcing the arrest.
The affidavit detailing his alleged crimes remains sealed until he returns to Idaho and is served with the arrest warrant in accordance with the law, Thompson added.
IDAHO MURDER SUSPECT KOHBERGER'S PENNSYLVANIA CLASSMATES SAY HE WAS 'BRIGHT,' AWKWARD, BULLIED IN SCHOOL
The FBI, in partnership with other law enforcement agencies, used DNA to identify Kohberger and crack the case after nearly seven weeks, law enforcement officials said.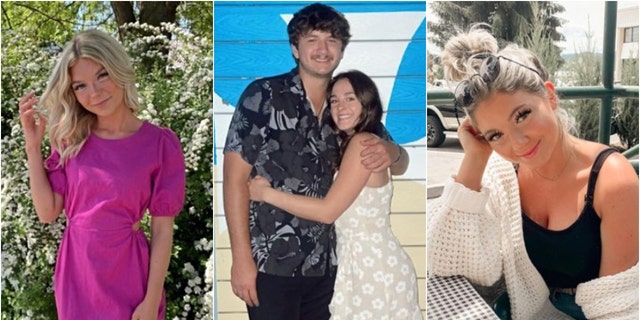 The victims of a quadruple homicide at the University of Idaho are Maddie Mogen, Ethan Chapin, Xana Kernodle, and Kaylee Goncalves.
(Instagram: @maddiemogen, @kayleegoncalves, @ethanchapin4)
Authorities also learned that Kohberger had a white Hyundai Elantra, the vehicle that police had urged the public to help them track down.
A 2011 to 2013 white Hyundai Elantra was spotted near the crime scene around the time of the gruesome slayings, Moscow police said.
IDAHO MURDER SUSPECT: WHO IS BRYAN CHRISTOPHER KOHBERGER
Kohberger lives in Pullman, Washington, in student housing just a 10-minute drive from 1122 King Road, where the four victims were ambushed in their sleep and each stabbed multiple times.
Bryan Kohberger arrives at the Monroe County Courthouse in Pennsylvania for an extradition hearing, left, while investigators hired by his Idaho defense team tour the crime scene.
(The Image Direct / Derek Shook for Fox News Digital)
Federal investigators had been watching Kohberger for days.
After the murders, Kohberger continued teaching his classes before driving more than 2,500 miles from Pullman to his home state of Pennsylvania for the winter break, according to statements his attorney made to NBC.
His father joined him for the pre-planned cross-country road trip, and they were pulled over twice in Indiana, the lawyer added.
In a statement, Kohberger's family said they would continue to support their son, who has been locked up in the Monroe County Correctional Facility outfitted with a suicide vest.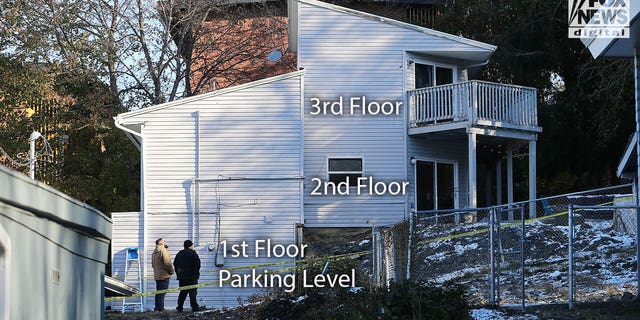 The home where four University of Idaho students were murdered Nov. 13.
(Derek Shook for Fox News Digital)
"We have fully cooperated with law enforcement agencies in an attempt to seek the truth and promote his presumption of innocence rather than judge unknown facts and make erroneous assumptions," according to the statement from Kohberger's family.
CLICK HERE TO GET THE FOX NEWS APP
They expressed empathy for the victims' families and added that they pray for them each day.
Alexis McAdams contributed to this report.
Rebecca Rosenberg is a veteran journalist and book author with a focus on crime and criminal justice. Email tips to [email protected] and @ReRosenberg.