close
Video
Accused Idaho murderer Bryan Kohberger and his father are pulled over in Indiana for speeding
Accused Idaho murderer Bryan Kohberger and his father are pulled over in Indiana for speeding. Credit: Indiana State Police
MOSCOW, Idaho – Bryan Kohberger, the criminology Ph.D. student suspected of stabbing four University of Idaho students to death in November, was stopped last month in Indiana while on a cross-country road trip with his father to the family's home in Pennsylvania, according to body camera footage obtained by Fox News Digital.
A wide-eyed Kohberger could be seen leaning over in the driver's seat of a white Hyundai Elantra after he was pulled over by an Indiana state trooper at approximately 10:50 a.m. on Dec. 15 in Hancock County, Indiana.
"When you were driving by me there you were a little too close to the back of the semi," the state trooper tells Kohberger and his father, who is sitting in the passenger seat.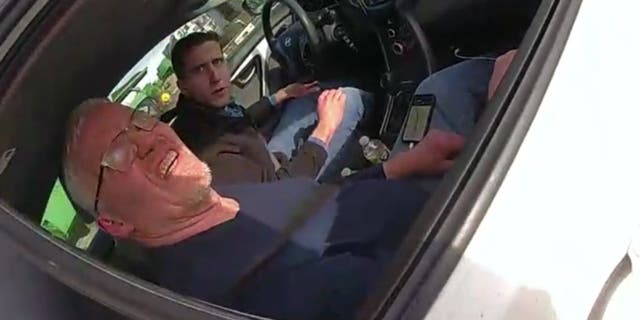 Bryan Kohberger and his father are pulled over in Indiana for following a tractor-trailer too closely on Dec. 15. 
(Indiana State Police)
Kohberger appears to reference being previously stopped by a local sheriff's deputy.
"I'm not going to give you guys another ticket or warning if you just got stopped. Just make sure you're giving yourself plenty of room," the state trooper said.
UNIVERSITY OF IDAHO MURDERS TIMELINE: WHAT WE KNOW ABOUT THE SLAUGHTER OF FOUR STUDENTS
Indiana State Police said that at the time of the stop, there was no information available to the trooper about the Idaho murders or the white Hyundai Elantra, which police believe was seen in the immediate area of the slayings on Nov. 13.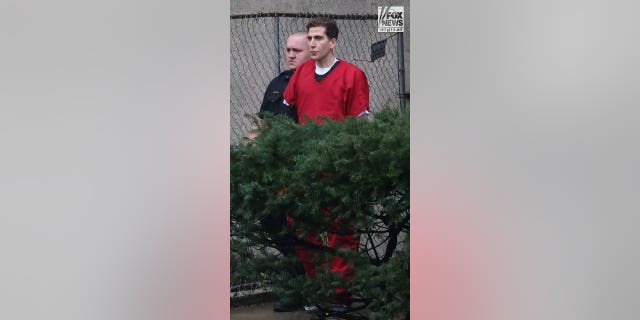 Bryan Kohberger exits Monroe County Courthouse in Stroudsburg, Pennsylvania, Tuesday, Jan. 5, 2023, after his extradition hearing. Kohberger is charged with the murders of four University of Idaho students in November.
(The Image Direct for Fox News Digital)
Kohberger and his father were on the way back to the family's home in Albrightsville, Pennsylvania, where the 28-year-old was arrested by authorities in the early hours of Friday morning.
CLICK HERE TO GET THE FOX NEWS APP
At a court hearing on Tuesday, Kohberger waived extradition and will be brought back to Moscow, Idaho, to face murder charges for the deaths of University of Idaho students Kaylee Goncalves, Ethan Chapin, Xana Kernodle and Madison Mogen.
Michael Ruiz is a reporter for Fox News Digital. Story tips can be sent to [email protected] and on Twitter: @mikerreports