Proper lighting while you're working or browsing on your laptop is incredibly important for your eyesight. The last thing you want to be doing is wasting time trying to find the right buttons to push because you can't see them. That's why Apple's Mac computers come with lights beneath their keyboards so you can see everything extra clearly, especially if you're typing at night or in a low-lit room.
CLICK TO GET KURT'S CYBERGUY NEWSLETTER WITH QUICK TIPS, TECH REVIEWS, SECURITY ALERTS AND EASY HOW-TO'S TO MAKE YOU SMARTER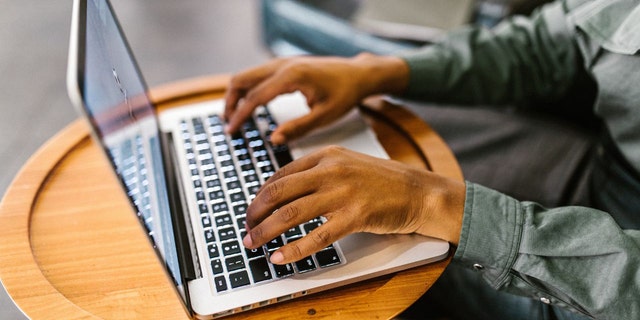 Here's how to turn on the keyboard light on your Mac computer.
(CyberGuy.com)
How do I turn on the keyboard light on my Mac?
If you have the macOS Ventura operating system, use the following instructions:
Select the Apple icon in the top left-hand corner of your screen 
Click on System Settings or System Preferences
HOW TO BACK UP YOUR MAC COMPUTER
In the pop-up box, scroll down on the left and select Keyboard 
Make sure Adjust Keyboard Brightness in low light is turned on (move the slider to the right)
Use the Keyboard brightness slider to adjust the brightness level
Opt to turn the keyboard light off if you haven't used it for some time to save your battery life
If you have the macOS Monterey operating system, use the following instructions:
Click on the Apple menu in the upper-left corner of the screen
Click on System Preferences
Click on Keyboard
Click on the Keyboard tab.
Use the Adjust keyboard brightness in low light checkbox to turn the feature on or off.
For Mac users with older operating systems, click here for further instructions.
How to adjust the keyboard light on my Mac keyboard?
This should work if you have a newer Mac model, but if you have an older one, you might be able to manually adjust your keyboard backlight directly from your keyboard.
ON THIS DAY IN HISTORY, JAN. 9, 2007, STEVE JOBS INTRODUCES APPLE IPHONE AT MACWORLD IN SAN FRANCISCO
Do one of the following, depending on your Mac model:
On the keyboard, press the increase brightness key or the decrease brightness key by tapping the button on your F2 key that looks like a sun. To turn to backlight off, keep pressing the button on your F1 key which will then decrease the brightness.
If your model has a Touch Bar on the keyboard, expand the Control Strip, then tap the increase brightness button or the decrease brightness button. To turn to backlight off, touch and hold.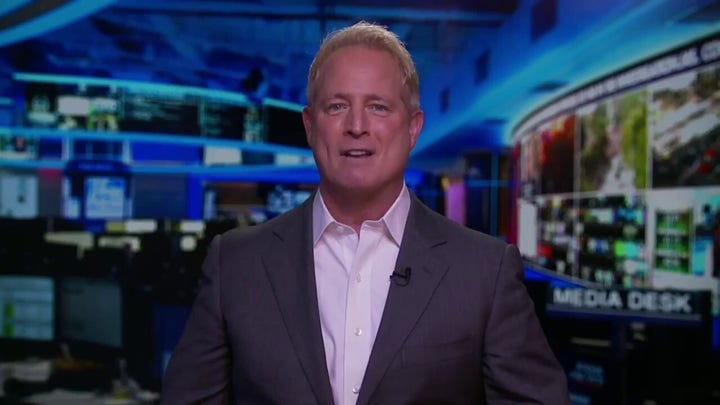 Video
What if I can't get my keyboard to light up?
If none of these above steps work for you, and you're still having issues getting your keyboard to light up, the last step you can take before visiting an Apple Store is to try resetting your system management controller. Your system management controller, or SMC, is responsible for all the low-level tasks on your Mac and might be the source of your issue.
Just a note before you do the following, always be sure to back up your devices, so you can restore if anything goes wrong. To learn more about how to back up your PC, head over to my CyberGuy.com website and search "back up your Windows" by clicking the magnifying glass icon at the top of my website.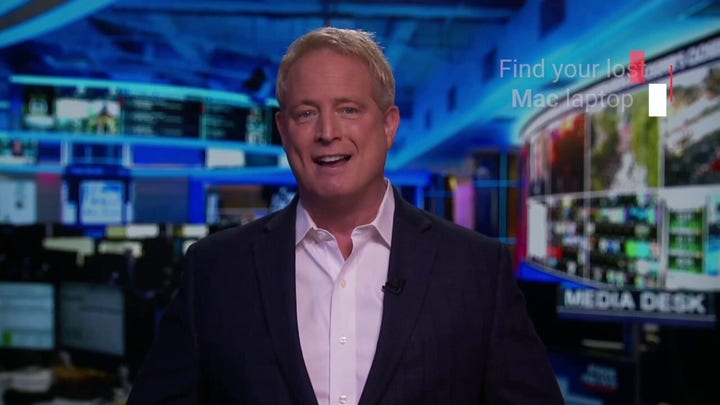 Video
CLICK HERE TO GET THE FOX NEWS APP
How to reset your SMC (2018 Mac models or newer)
Turn off your computer
Hold down the Control+Option+Shift buttons for 7 seconds
After the 7 seconds, continue holding down these 3 keys and additionally hold down the power button. Hold down all 4 keys for 7 seconds and release them all at once
Wait a few more seconds and turn your Mac back on.
Copyright 2023 CyberGuy.com. All rights reserved. CyberGuy.com articles and content may contain affiliate links that earn a commission when purchases are made.