The AARP is warning of a popular scam that hackers are using to get money out of well-meaning victims like you. It's become known as the "do me a favor" scam, and it's allowing malicious criminals to take as much as $1,200 or more from innocent people.
CLICK TO GET KURT'S CYBERGUY NEWSLETTER WITH QUICK TIPS, TECH REVIEWS, SECURITY ALERTS AND EASY HOW-TO'S TO MAKE YOU SMARTER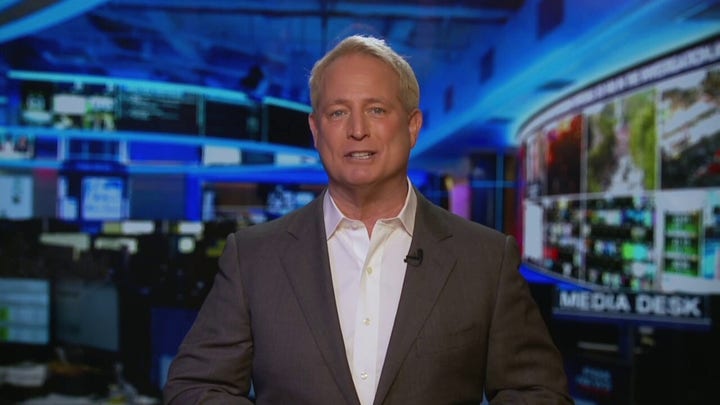 Video
What is the 'do me a favor' scam? 
The "do me a favor" scam happens when hackers try to disguise themselves as a person you know, such as your boss, pastor, or friend. They'll send you an email telling you that they're super busy and need to purchase a gift card for a charity organization or some other well-meaning cause. They will then ask you to purchase the gift card for them and send them a picture of the front and back of the gift card as soon as the purchase is completed and promise to reimburse you once they have all the information. However, little do you know that you will never see that money again, as that is all the information the hacker needs to scam you out of your money.
Why do scammers ask for gift cards? 
Gift cards are pretty much untraceable, so as soon as you send over those pictures of the front and back of the card, the scammers can instantly download the funds from the card, and there will be no way of tracing where the money came from. The imposter will typically try to rush you as well, saying that the matter is urgent and that they need the money now. It's a much quicker and simpler way to get money out of people than trying to obtain their private banking information, so the scammers are taking full advantage.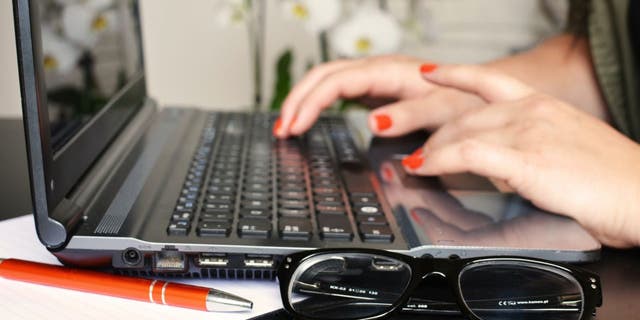 Here's how to avoid the troubling "do me a favor" scam. (Kurt Knutsson)
How can I prevent this from happening to me? 
There are a few preventative measures that you can take to make sure that you don't fall for one of these scams.
TURN THIS GMAIL SECURITY FEATURE ON ASAP
Take a close look at the email address: Oftentimes, scammers will use a very similar email to the person you know and only change a letter or two. As many of us are busy, we don't always think to double-check that the email address is accurate, and that's exactly what the scammer is hoping for. Always double-check the email address of a person sending you a message.
Note if the sender is trying to rush you: If the sender is asking you for money and the message has language similar to something like "This is urgent" or "I need this now," there's a good chance it's a scam. Do not respond to the email and instead reach out to the sender directly by phone or in person to make sure they sent you the email.
WATCH OUT FOR THIS ZELLE IMPOSTER SCAM ON FACEBOOK MARKETPLACE
Never share personal or financial information with unsolicited individuals.
Consider using an alias email address like StartMail: An alias email address is a great way for you to stop receiving constant spam mail to your main email inbox. Our #1 pick is StartMail, an excellent service that allows users to have multiple aliases and gives extra protection against malware and phishing scams. To find out more about upgrading the security of your email, head over to CyberGuy.com and search "Mail" by clicking the magnifying glass at the top of my website.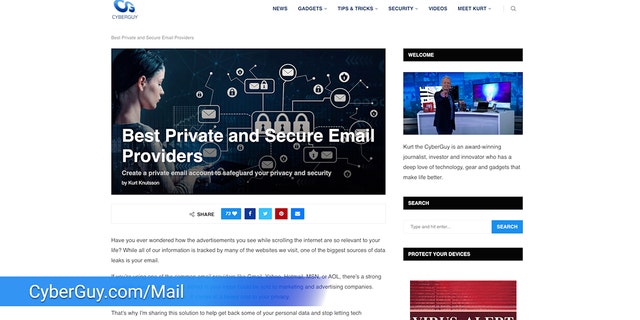 Kurt "The CyberGuy" Knutsson shares the best email providers who can help keep your emails private and secure.  (Kurt Knutsson )
Have you seen one of these scams before? We want to hear about your experience.
CLICK HERE TO GET THE FOX NEWS APP
For more of my tips, subscribe to my free CyberGuy Report Newsletter by clicking the "Free newsletter" link at the top of my website.
Copyright 2023 CyberGuy.com. All rights reserved. CyberGuy.com articles and content may contain affiliate links that earn a commission when purchases are made.