close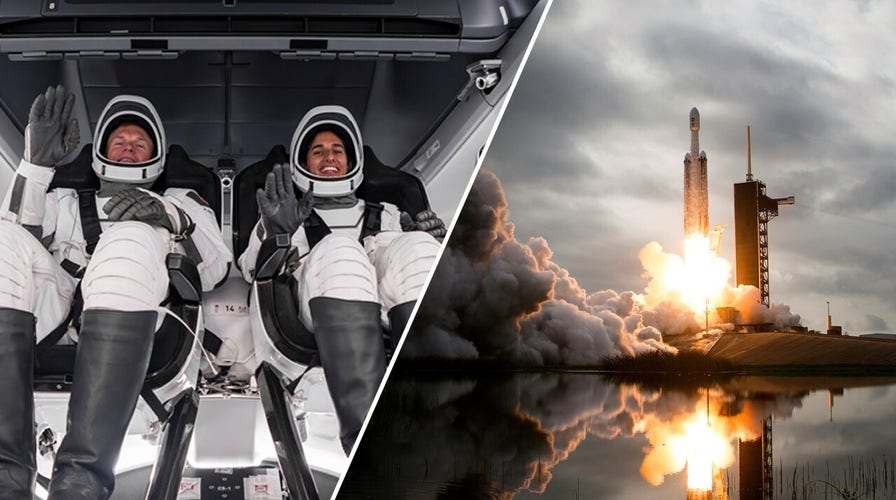 Video
Astronauts reveal key 'advantages' of working with SpaceX and private sector
Commercial spaceflight companies like SpaceX have made space travel more accessible, and allow more research for future missions to the moon and Mars, astronauts said.
Commercial spaceflight allows more people to get into orbit, more space-based research and provides scientists with more data for future trips to the moon and Mars, astronauts aboard the International Space Station (ISS) told Fox News.
"Now we start to see a lot of government astronauts from smaller countries that don't necessarily have a well-established space agency," European Space Agency astronaut Andreas Mogensen told Fox News. "They're able to take advantage of these commercial flights and join us on the International Space Station to conduct their own research and technology programs."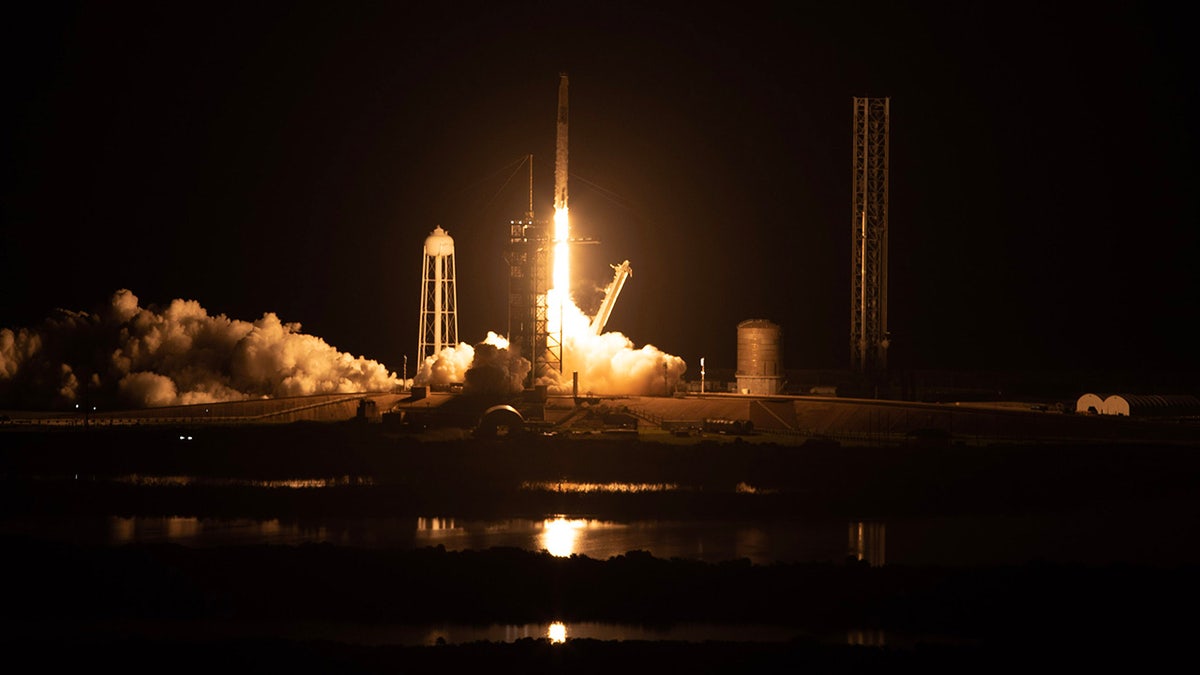 NASA's SpaceX Crew-7 mission lifts off with NASA astronaut Jasmin Moghbeli and European Space Agency astronaut Andreas Mogensen aboard the SpaceX's Dragon spacecraft, powered by the company's Falcon 9 rocket. (Ricardo Ramirez Buxeda/Orlando Sentinel/Tribune News Service via Getty Images)
INTERNATIONAL SPACE STATION ASTRONAUTS REDEFINE 'THE RIGHT STUFF' FOR THE MODERN ERA
The surge in commercial spaceflight is "a very positive development," Mogensen told Fox News.
The ISS has been in continual use since 2000 and has hosted over 260 astronauts from more than 20 countries, according to NASA. Government agencies exclusively launched astronauts to the station until Elon Musk's company, SpaceX, brought four to the ISS in 2020.
ASTRONAUTS DESCRIBE HOW COMMERCIAL SPACE TRAVEL IMPACTS MOON AND MARS MISSIONS: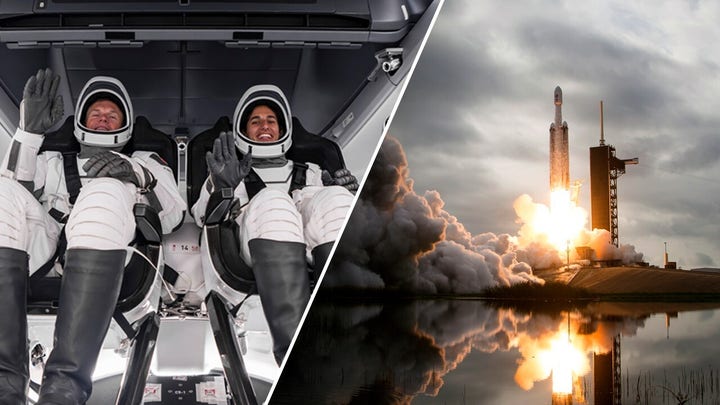 Video
WATCH MORE FOX NEWS DIGITAL ORIGINALS HERE
Commercial space flight is "really advantageous because there are strengths and weaknesses for both NASA and the government," NASA astronaut Jasmin Moghbeli said. "And in our commercial entity, such as SpaceX, I think they fill each other's gaps and kind of enhance each other's strengths in a very helpful way."
So far, SpaceX has launched eight crewed missions for NASA, the most recent of which brought Moghbeli and Mogensen into orbit. Musk's company has also conducted two flights to the ISS for the private spaceflight company Axiom Space.
Additionally, NASA selected SpaceX to create the vehicle that is expected to bring astronauts from the moon's orbit to the lunar surface during a mission set to launch in the near future.
That mission to return Americans to the moon began when then-President Trump signed a policy directive in 2017 instructing NASA to "refocus America's space program on human exploration and discovery."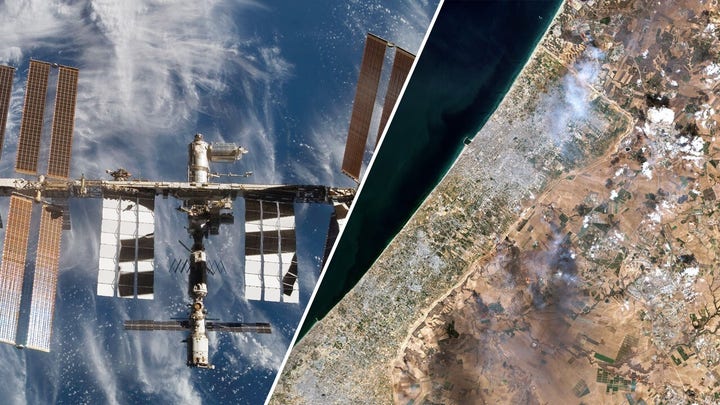 Video
HOW ASTRONAUTS ON THE ISS ARE TACKLING THE LATEST 'UNEXPECTED CHALLENGES' MILES ABOVE THE EARTH
NASA subsequently launched the Artemis program, which aims to get Americans back on the moon and eventually to Mars.
"This time we will not only plant our flag and leave our footprint," Trump said at the time. "We will establish a foundation for an eventual mission to Mars, and perhaps someday, to many worlds beyond."
The upcoming moon trip "will prepare us to operationally understand how we need to operate when we go on a several monthslong mission to Mars," Moghbeli told Fox News.
Her current mission, she said, will help NASA and SpaceX get there.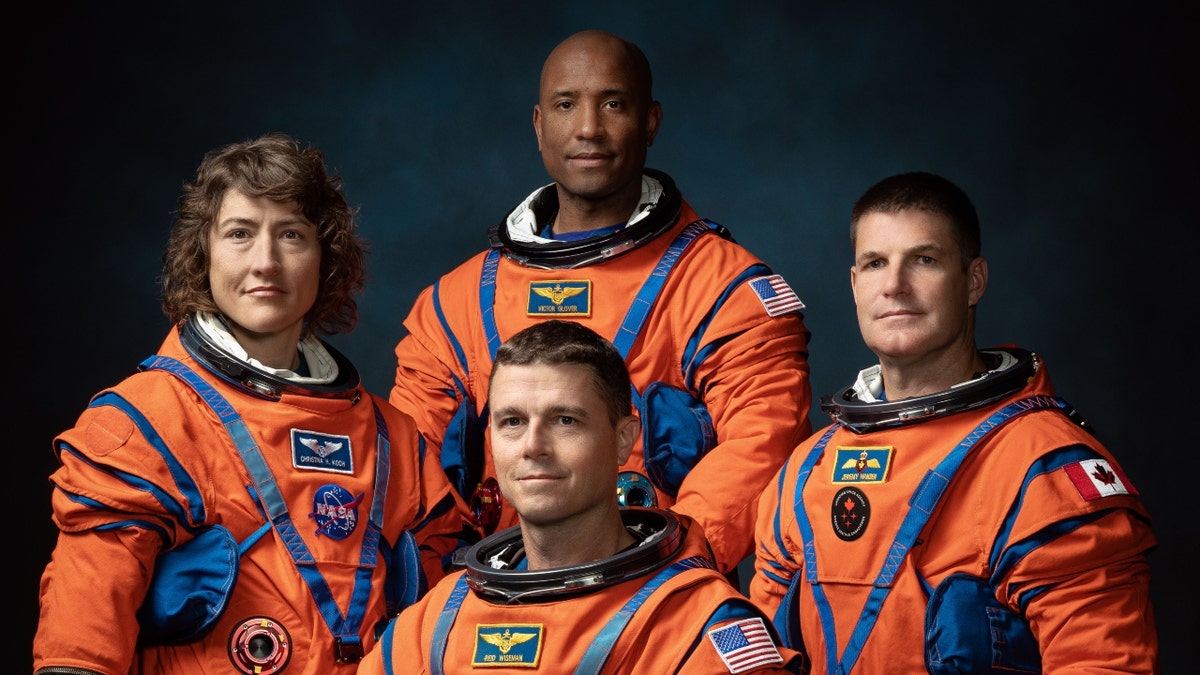 The crew of NASA's Artemis II mission to the moon (left to right): NASA astronauts Christina Hammock Koch, Reid Wiseman (seated), Victor Glover, and Canadian Space Agency astronaut Jeremy Hansen. (NASA)
CLICK HERE TO GET THE FOX NEWS APP
The research underway on the ISS "ties in directly" to future NASA missions aiming to put humans on the moon and on Mars, Moghbeli said.
NASA's Artemis program is aiming to land humans on the moon in 2025.
To watch the full interview with Mogensen and Moghbeli, click here.
Ramiro Vargas contributed to the accompanying video.
Matt Leach is a Fox Digital Originals senior producer based in Tampa, FL.