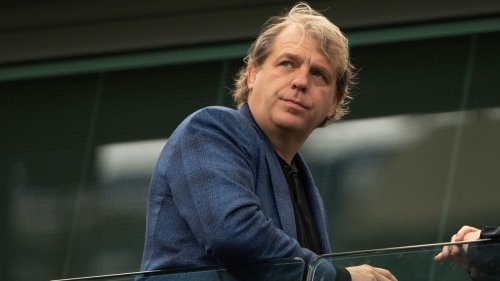 Todd Boehly is quickly finding out that the soccer business is tricky to master.
Visionhaus/Getty Images

CNN
—
"We're all in – 100%," US billionaire businessman Todd Boehly told Chelsea fans upon his arrival at the club in May 2022.
Fast forward almost a year, it is safe to say that the American has stuck to his word – though at some cost.
The 49-year-old said his consortium would be "acquiring the best talent" and would "invest in the club for the long-term."
Alongside Clearlake Capital, the investment fund involved in the takeover, Boehly did just that – financing over $600 million on transfers – but as a businessman, you'd likely be expecting some return on your investment.
Except Boehly – a part-owner of the Los Angeles Dodgers, the Los Angeles Lakers, and the Los Angeles Sparks – is quickly finding out that the soccer business is tricky to master.
In a season that has lurched from tragedy to farce at times – Chelsea has had four managers this season – the club has absolutely nothing to show for it when it comes to results on the pitch.
Following the Blues' 4-0 aggregate loss to Real Madrid in the Champions League quarterfinals, Chelsea is out of all cup competitions and, lingering mid-table in the Premier League, has no chance of playing European soccer next season, which can be very financially lucrative.
Speaking after the Real defeat, interim head coach Frank Lampard said he "won't let anyone off the hook in terms of seeing this season out," but fans of the club could be forgiven if their attention has already turned to next season.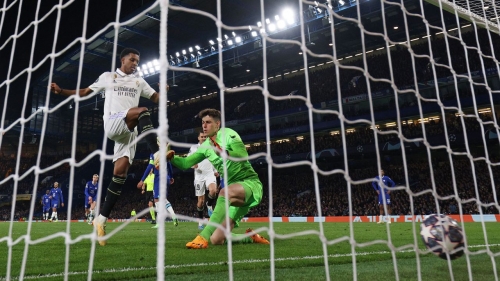 Chelsea crashed out of the Champions League after losing to Real Madrid 4-0 on aggregate.
Adrian Dennis/AFP/Getty Images
"We need to stop"

Chelsea was previously owned by Russian oligarch Roman Abramovich, who put the club up for sale in early March 2022 following the Russian invasion of Ukraine, saying at the time it was "in the best interest of the Club."
In May, the UK government added Abramovich to its list of sanctioned individuals as part of its efforts to "isolate" Russian President Vladimir Putin.
Under the current regime, Chelsea has had a policy of spend, spend, spend and, while this might show Boehly and co-owner Behdad Eghbali's financial commitment to the cause, the huge outlay hasn't produced immediate dividends and has created a number of short-term and possibly long-term problems.
Chelsea's squad has ballooned in size over the past year, and not only has this given the various managers unwanted selection headaches, but changes at the club have also had to be made to accommodate the surplus of talent.
In the January transfer window, a month famously difficult to get big deals over the line, Chelsea broke all conventions and spent big – very big.
The club brought in Enzo Fernández in a British-record $132 million deal, as well as Mykhailo Mudryk, Benoît Badiashile, Noni Madueke, Malo Gusto, Andrey Santos and David Datro Fofana with João Félix also arriving on loan.
Following the loss against Real Madrid, Chelsea captain Thiago Silva spoke candidly to reporters on the issues that come with this kind of spending.
The veteran defender said: "I think the first step has been made, an incorrect step, but it has been made. We can't be blaming the managers if we don't take responsibility. It's a hard period for the club, with a lot of indecision.
"Change of ownership, new players arriving – we had to increase the size of the changing room because it didn't fit the size of the squad."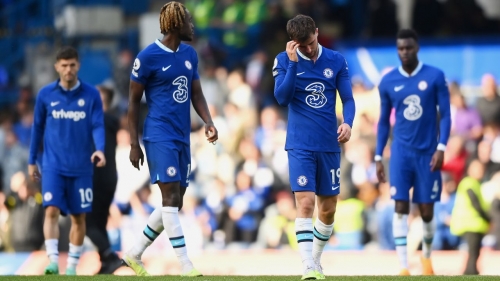 The Blues have struggled in all competitions this season.
Alex Davidson/Getty Images
There have been long-running jokes on social media about the size of Chelsea's squad this season and a player talking so openly about the problems shows fans would appear to be not too far off in their assessments.
The Brazilian then spoke on the mentality of players who have been impacted by the swollen squad.
"A positive point is that there are amazing players in the squad, but on the other hand, there are always players that are going to be unhappy. There is always going to be someone upset because not everyone can play. The manager can only pick 11 from a squad of 30-something – that's tough.
"Some can't make the squad, we signed eight in January, we need to stop and put a strategy in place, otherwise next season we could make the same mistakes."
Chelsea declined to comment on this when reached out to by CNN Sport.
One potential problem for Chelsea is that a large number of new arrivals were signed on long-term contracts.
"It's a very high risk strategy because what happens if those players turn out to be duds?" financial football expert Kieran Maguire told CNN Sport earlier this year.
"You are then committed to paying the players' wages over that six, seven, eight-year period."
Maguire continued: "Chelsea are normally in the top three, certainly in the top four, wage commitments of Premier League clubs."
With the problems that are persisting on the pitch, Chelsea will have to find a way to move these wages around, but Maguire said this could prove to be difficult.
"So, finding another club who's willing to take the player off of Chelsea's hands and pay them a level of remuneration to which the player is happy is going to be quite challenging."
Managerial comings and goings

Boehly's stewardship started with Thomas Tuchel in charge, then Graham Potter came and went, Bruno Saltor took over for a game, before Lampard rejoined the club on an interim basis. Lampard's tenure has been nothing short of disastrous – Chelsea have played four games and lost all of them.
Excluding Saltor's one game in charge, each manager has clearly had different ideologies and principles they have sought to implement, but Boehly's patience has seemed to run thin when things don't go to plan.
Boehly's next managerial appointment will be key in how his time at Chelsea is defined and another disappointing spell could lead to further fan disquiet – Boehly had been confronted by Chelsea fans following the side's 2-1 home loss against Brighton.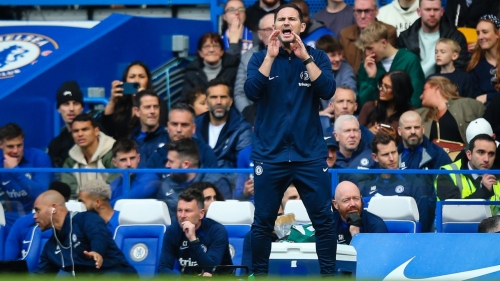 Chelsea have rehired Frank Lampard on an interim basis as head coach.
Craig Mercer/MB Media/Getty Images
Problems on the pitch

The managerial merry-go-round has been accompanied by dizzying inconsistency on the pitch.
Besides Kai Havertz and Marc Cucurella, no Chelsea outfield player has started more than 20 games in the Premier League this season.
In the must-win game against Real Madrid, five signings brought in this season were warming the bench, including star players João Félix and Raheem Sterling, and big-money signing Mudryk. The new signings were also joined by Hakim Ziyech, Christian Pulisic and Mason Mount.
For Chelsea to get anywhere near its form of old, its next manager will have to find some consistency in team selections and a way to keep big players happy while they are on the sidelines.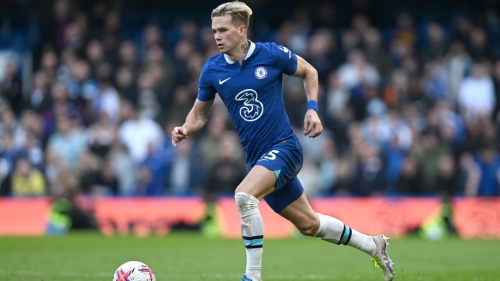 Mykhailo Mudryk is one of Chelsea's struggling big-money signings.
Mike Hewitt/Getty Images
Football is a simple game when it is boiled down to its purest form: whoever scores more goals wins – and this could help explain Chelsea's struggles.
The Blues are on course to have their lowest scoring season in Premier League history with their current total of 30 goals. The club's current goalscoring low for a single campaign is 46 and, with games running out, Lampard's side will struggle to match this.
This makes Chelsea's spending even more confusing with signings Pierre-Emerick Aubameyang and David Datro Fofana currently not in the side's plans and Kai Havertz operating as a makeshift center forward.
With goals hard to come by and results not looking like improving soon, Boehly and Eghbali may have to continue to offer rallying cries in the Chelsea changing room until performances pick up.