The House Judiciary Committee will waste no time in its effort to put the pressure on the Biden administration for the ongoing border crisis, tackling the matter in its first hearing of the 118th Congress.
The first part of the hearing, titled "The Biden Border Crisis," will begin Wednesday morning, with witnesses including a Texas county judge, an Arizona sheriff, and the co-founder of an advocacy group that addresses the dangers of fentanyl.
"There were 251,487 illegal alien encounters at the southern border in the month of December," House Judiciary Republicans tweeted earlier this week. "That's over 8,000 per day. Over 300 per hour. Nearly 5 per minute."
That number was up from the previous month's 233,740 total encounters (204,155 unique individuals), a 1% increase from the month before, according to U.S. Customs and Border Protection statistics.
BORDER PATROL APPLICANTS SAY AGGRESSIVE, HUMILIATING POLYGRAPHS BLOCKED THEM FROM JOINING UNDERSTAFFED AGENCY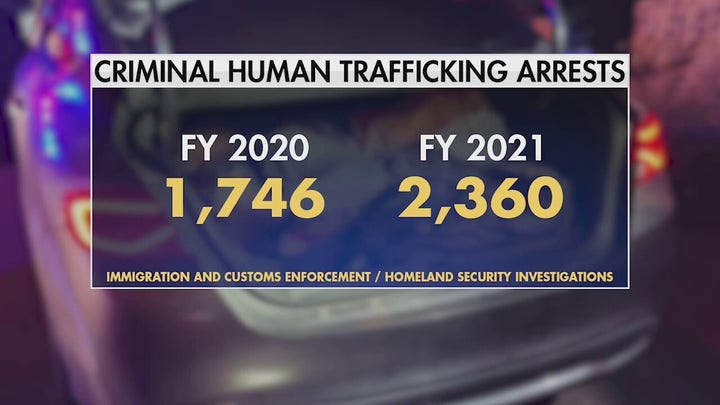 Video
Fiscal year 2022 (October 2021 – September 2022) saw 2,214,652 total border encounters, up from 1,662,167 the year before. By comparison, fiscal years 2017-2020 saw totals of 310,531, 404,142, 859,501, and 405,036.
"This is just the beginning of our work, and we won't stop until we get the truth to fix the problem for the American people," committee chair Rep. Jim Jordan, R-Ohio, said in a statement to the Daily Caller.
Besides the number of migrants that have overwhelmed border communities and now test the limits of New York City's resources, drug trafficking has become a major concern. CBP announced last week that officials in San Diego Border Patrol agents seized roughly 300 pounds of narcotics worth about $4 million from three vehicle stops that all took place on Jan. 24.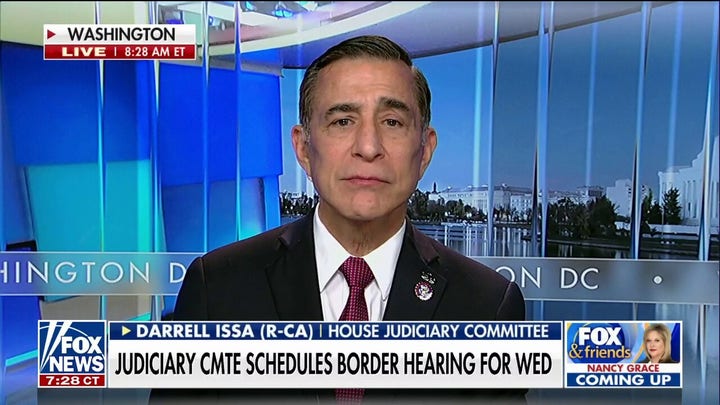 Video
Since October, CBP has recovered 9,000 pounds of drugs. In fiscal year 2022 they seized 14,000 pounds.
Drugs crossing the border often include deadly fentanyl pills. Of the three stops on Jan. 24, two involved fentanyl, CBP said, totaling nearly 260 pounds of the substance.
MAYORKAS FACING ARTICLES OF IMPEACHMENT FROM GOP LAWMAKER
"Fentanyl is the single deadliest drug threat our nation has ever encountered," DEA Administrator Anne Milgram said in a statement featured on the agency's website. "Fentanyl is everywhere. From large metropolitan areas to rural America, no community is safe from this poison. We must take every opportunity to spread the word to prevent fentanyl-related overdose death and poisonings from claiming scores of American lives every day."
With migrant and drug problems continuing to plague the border, many Republicans have placed the blame on Homeland Security Secretary Alejandro Mayorkas. A number of GOP House members have been pushing for Mayorkas's immediate impeachment.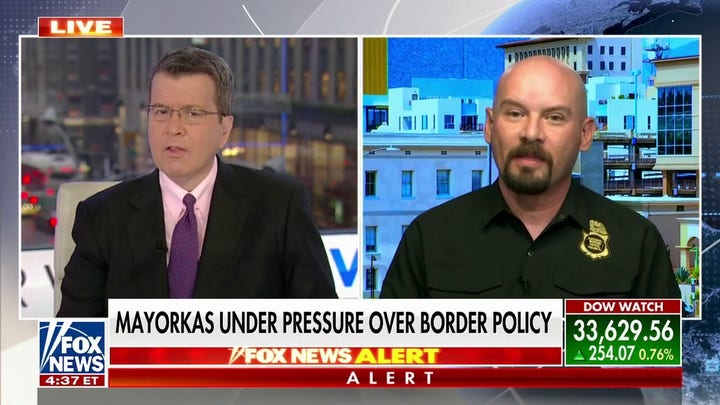 Video
CLICK HERE TO GET THE FOX NEWS APP
House Judiciary Committee member Rep. Andy Biggs, R-Ariz., stated this week that he intends to introduce articles of impeachment against Mayorkas. In November, Biggs' fellow Arizonan, Rep. Debbie Lesko, called on the secretary to step down or face investigation.
Mayorkas has stood firm against such opposition. At a November Seante hearing, he insisted that the Biden administration has a plan for the border that it has been implementing. Sen. James Lankford, R-Okla., however, pointed to the number of migrants as evidence that the plan is not working.