Heidi Klum was disheartened to learn that there were reports she only eats 900 calories per day, and took to social media to set the record straight.
Sharing screenshots of articles written about her, Klum spoke on her Instagram stories of her disappointment. "I just got home and some friends are sending me these articles that have been written that I only take in 900 calories. I want to say, I don't think I've ever had to count my calories in my life," she began.
"And don't believe everything that you read. So, I don't count my calories," she stated.
HEIDI KLUM REVEALS THE SURPRISING WAY SHE STAYS YOUTHFUL AHEAD OF 50TH BIRTHDAY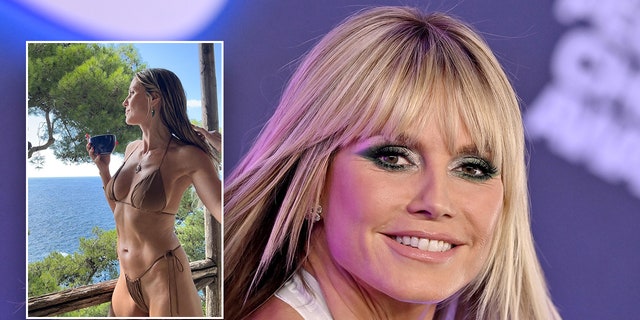 Heidi Klum slammed rumors that she only eats 900 calories per day. (Heidi Klum Instagram/Axelle/Bauer-Griffin/Getty Images)
Other outlets reported that during a previous Q&A on Instagram, Klum shared what she eats in a day, which allegedly includes a breakfast of three poached eggs in chicken broth and a total daily consumption of 900 calories.
Klum, who is 5 foot 9 inches, also filmed herself stepping on a scale, which teetered between 137 and 139 pounds.
"Someone asked me how much I weigh and I got on the scale, and showed how much I weighed," she said in her latest video. "And I don't know, people just put things together and just write a bunch of crap, and it's really sad because there is no real journalism anymore."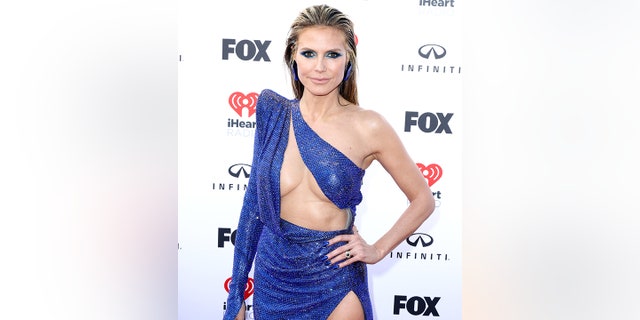 Heidi Klum says she shared her weight after a follower on Instagram asked her to do so. (Joe Scarnici/Getty Images for iHeartRadio)
CLICK HERE TO SIGN UP FOR THE ENTERTAINMENT NEWSLETTER
Klum received immense backlash online with the initial reports that she only ate 900 calories, with people questioning the example she was setting for others.
"This is how people adopt an eating disorder…. please do not work off a diet like this," one user on X, formerly known as Twitter, wrote.
"Attention everyone: Please do not compare your body or eating habits to celebrities. It would be better to speak to a doctor or nutritionist if you want to figure out a good range of daily calories for you to consume based on your activity level and goals," another user suggested.
People voiced their concerns online over Heidi Klum's eating habits. (Victor Boyko/Gareth Cattermole/amfAR/Getty Images)
The "America's Got Talent" judge explained that she too, was worried how the news might impact others.
"People just make up stories, one person writes it, and then everyone jumps on it. And it's really sad 'cause you know, people read that and they think that, and possibly follow that, and that's not good," she noted in her Instagram video.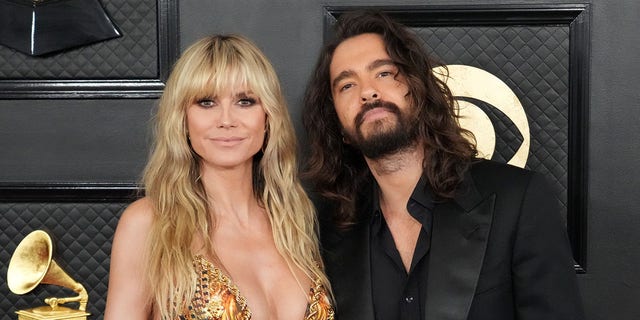 Heidi Klum and Tom Kaulitz have been married since 2019. (Jeff Kravitz/FilmMagic/Getty Images)
CLICK HERE TO GET THE FOX NEWS APP
During that initial Q&A, before all the backlash, Klum was also asked by a follower if the 16-year age gap with her husband Tom Kaulitz, mattered to her.
"Don't you feel that you're in the age of Tom's mom or age really doesn't matter ?" a person asked the German American supermodel.
"I honestly only feel that way when people point it out to me," Klum retorted.
Klum is 17 years older than Kaulitz, 33. The two married in 2019.