David Jacobs, creator of such classic soap opera series as "Knots Landing" and "Dallas," has died. He was 84.
Jacobs died of heart failure, his representative confirmed with Fox News Digital. He suffered from several health issues leading up to his death, including a battle with Alzheimer's and kidney problems.
"He was very sick … not the right nourishment … all kinds of bad things with old age, so that fell apart," Jacobs' rep Lynn Pleshette said.
STARS WE'VE LOST IN 2023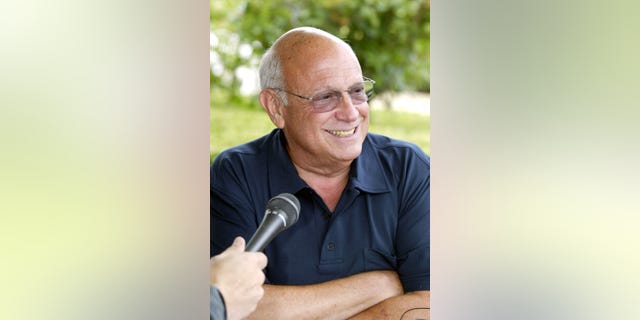 "Dallas" and "Knots Landing" creator David Jacobs has died at the age of 84, his rep Lynn Pleshette confirmed with Fox News Digital.  (Getty Images)
Pleshette was also Jacobs' wife for eight years, and they ended their marriage amicably. The pair tied the knot in 1963 and shared one daughter together, Albyn. Jacobs and Pleshette split in 1975, and she went on to marry actor John Pleshette, who played Richard Avery on "Knots Landing."
"He was very, very talented when he approached writing in any shape or form. Very talented. Energetic," Pleshette said of Jacobs.
Jacobs was famously known for creating the hit series "Dallas" in 1978. The primetime television soap opera aired for 14 seasons on CBS and featured 357 episodes before the show wrapped in 1991.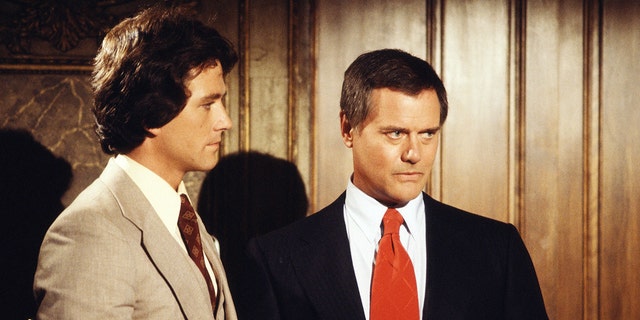 Patrick Duffy, left, and Larry Hagman starred on "Dallas." (Getty Images)
In addition to "Dallas," Jacobs created the spinoff "Knots Landing," which premiered in 1979 and ran until 1993. The primetime soap opera also aired on CBS and featured 344 episodes.
"He had a great energy for creating work. When we were married, he would work on manuscripts almost through the night. And when he came to Los Angeles, he had never written a script before. He just started … he had a real natural talent for it and creating characters. And then he created "Dallas,'" Pleshette said.
'DALLAS' LEGEND LARRY HAGMAN DEAD AT 81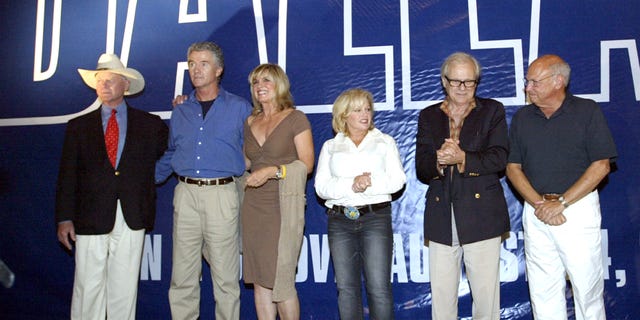 From left: Larry Hagman, Patrick Duffy, Linda Gray, Charlene Tilton, Ken Kercheval and David Jacobs appear at the "Dallas" DVD launch party. (Getty Images)
"Dallas" focuses on the story of the Ewing family and their massive oil empire. Patriarch Jock has three sons — the eldest is J.R., the relentless CEO of Ewing Oil, along with Bobby and Gary. The show starred Larry Hagman as J.R. Ewing; Patrick Duffy, who played Bobby; and Linda Gray, who played Sue Ellen Ewing.
CLICK HERE TO SIGN UP FOR THE ENTERTAINMENT NEWSLETTER
In addition to Jacobs' work on popular soap operas, he wrote for The New York Times Magazine, Esquire and was a story editor for American Heritage. Jacobs also penned a book in 1975 titled "Chaplin, the Movies & Charlie."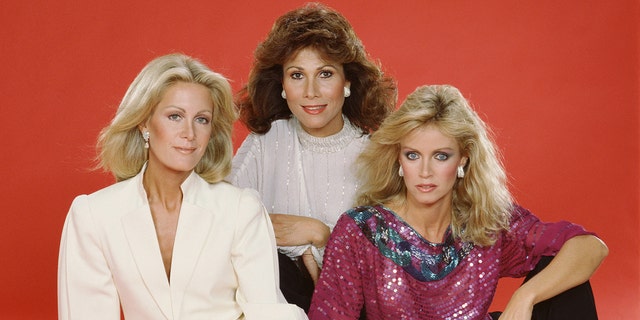 From left: Joan Van Ark, Michele Lee and Donna Mills starred on the TV soap opera series "Knots Landing."  (Getty Images)
Meanwhile, "Knots Landing" continues the story of the recovering alcoholic Gary Ewing and his wife, Valene, settling into a Southern California cul-de-sac to escape the drama of the wealthy oil company back home in Texas. "Knots Landing" starred Donna Mills, Michele Lee and Joan Van Ark.
CLICK HERE TO GET THE FOX NEWS APP
Jacobs is survived by children Albyn, Aaron and Molly; his second wife, Diana; and grandchildren Riley and Georgia.