German supermodel and "America's Got Talent" host Heidi Klum said she is not ruling out having more children.
While playing a game of "Ja or Ne," the German translation for "Yes or No," on "The Jennifer Hudson Show," Klum was asked if she would consider having another baby.
"It depends on what day it is," the 49-year-old declared. "Sometimes I'm here, sometimes here, you know," she said spinning her paddle with "yes" and "no" responses.
"I mean, it's a lot. I've done it four times," she said to Hudson, while making motions simulating her stomach getting larger and smaller.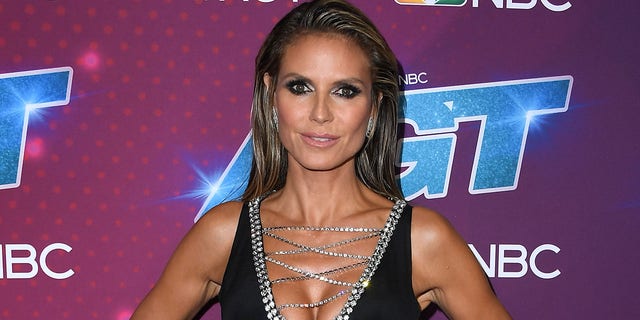 Heidi Klum shares four children with ex-husband Seal, whom she divorced in 2014.
(Steve Granitz/WireImage)
Klum shares four children with ex-husband Seal.
Her eldest daughter, Leni, was adopted by Seal upon her birth. They also share sons Henry and Johan, as well as daughter Lou. The couple separated in 2012 after seven years of marriage, and were divorced in 2014.
Hudson, for her part, was adamant she did not want to have more kids. "No, thank you… I love the baby I got," she said referencing her 13-year-old son.
HEIDI KLUM SHARES CHEEKY SNAP, HITS THE MOUNTAIN TO RING IN NEW YEAR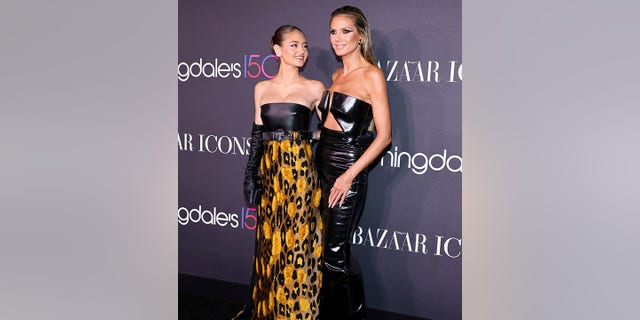 Heidi Klum poses with her eldest child, Leni, on the carpet in New York City.
(Theo Wargo)
CLICK HERE TO SIGN UP FOR THE ENTERTAINMENT NEWSLETTER
"I breastfed eight months, each time," Klum explained of her pregnancies. "And then I was pregnant again, three times in a row. I have an 18, a 17, a 16, and a 13 [year-old]."
Klum married her third husband, German guitarist Tom Kaulitz, in 2019. The musician is 33 years old and has no biological children.
"Now I waited a long time, so maybe ja," Klum teased to Hudson.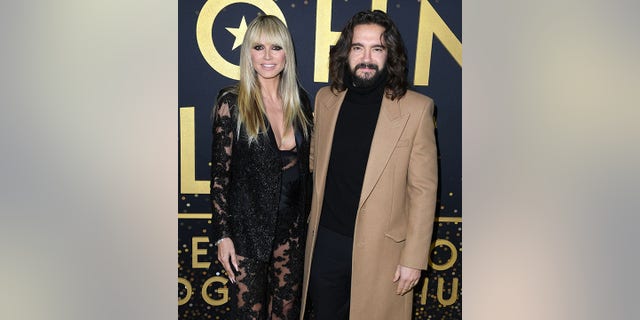 Heidi Klum and Tom Kaulitz have been married since 2019.
(Steve Granitz/FilmMagic)
CLICK HERE TO GET THE FOX NEWS APP
Prior to the baby question, things got a little risqué when Hudson asked Klum if she'd ever ski naked.
"Probably yeah why not," the model said as the audience cheered.
"The thing is also I've been skiing my entire life, so I don't go down with the slope, you know, you guys you call it pizza, you know when they're like this," she explained getting up out of her chair to demonstrate skiing with her legs far apart.
"I know how to keep my legs nice together, so I could do it naked like boop, boop, boop. No problem."