Despite making six movies together, Bill Murray and Harold Ramis did not maintain a healthy relationship after filming "Groundhog Day" in 1993.
Ramis, who died in 2014 after suffering complications from autoimmune inflammatory vasculitis, not only starred alongside Murray in films, but also directed the former "Saturday Night Live" actor.
In addition to co-writing the screenplay, Ramis directed "Groundhog Day," which according to producer Trevor Albert, caused a "tense" environment on set between director and star actor, Murray.
"It was a tense shoot for a number of reasons," Albert told The Hollywood Reporter, ahead of the films 30th anniversary.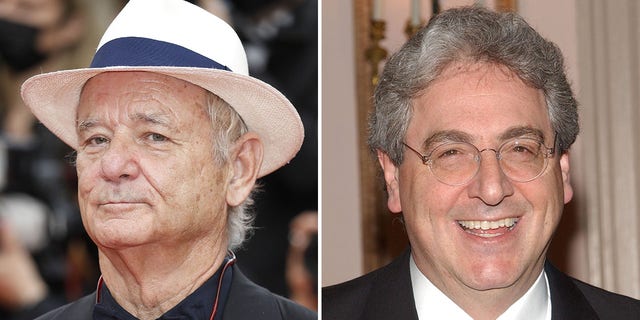 Bill Murray, left, and Harold Ramis made six films together. 
(Future Publishing/Lawrence Lucier )
GEENA DAVIS CALLS OUT BILL MURRAY FOR BEHAVIOR WITH MASSAGE DEVICE: 'I SAID NO MULTIPLE TIMES'
"It was unfortunate and probably made the movie considerably less fun to make. But you can still make a very good movie when people are not in perfect harmony," he added.
Danny Rubin, who co-wrote the screenplay with Ramis, told The New Yorker in 2004 that the relationship between Ramis and Murray was evolving at the time of filming, due in part to Murray's personal life and behavior.
"They were like two brothers who weren't getting along," Rubin explained. "And they were pretty far apart on what the movie was about—Bill wanted it to be more philosophical, and Harold kept reminding him it was a comedy."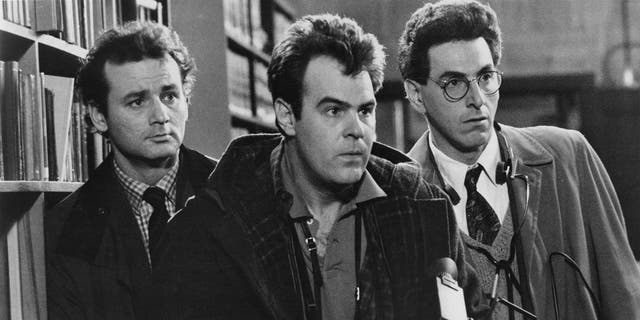 Bill Murray, left, and Harold Ramis, right, pictured here alongside Dan Aykroyd in "Ghostbusters," did not get along during the filming of "Groundhog Day."
(Columbia Pictures/Archive Photos)
CLICK HERE TO SIGN UP FOR THE ENTERTAINMENT NEWSLETTER
Ramis, for his part, expanded on the rift, saying after filming, "At times, Bill was just really irrationally mean and unavailable; he was constantly late on set … What I'd want to say to him is just what we tell our children: 'You don't have to throw tantrums to get what you want. Just say what you want.'"
Ramis and Murray, who also collaborated on films including "Caddyshack," and "Ghostbusters," had a rocky friendship, although Murray was godfather to one of Ramis' daughters.
After the film, their communication stalled; the men stopped speaking to one another.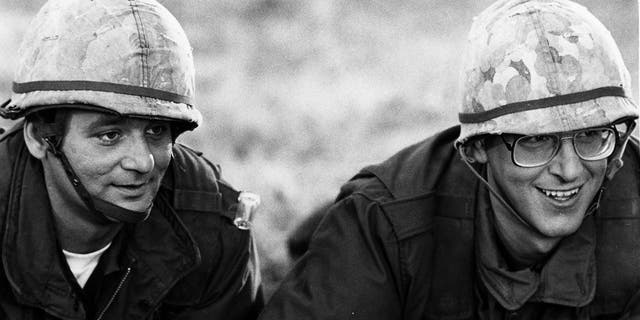 Bill Murray, left, and Harold Ramis stopped speaking after "Groundhog Day."
(Michael Ochs Archives)
CLICK HERE TO GET THE FOX NEWS APP
"It's a huge hole in my life," Ramis said of the loss. "But there are so many pride issues about reaching out. Bill would give you his kidney if you needed it, but he wouldn't necessarily return your phone calls."
Other than brief exchanges at parties over the years, the men would not reunite until just before Ramis' death in 2014, per a report by Variety.