close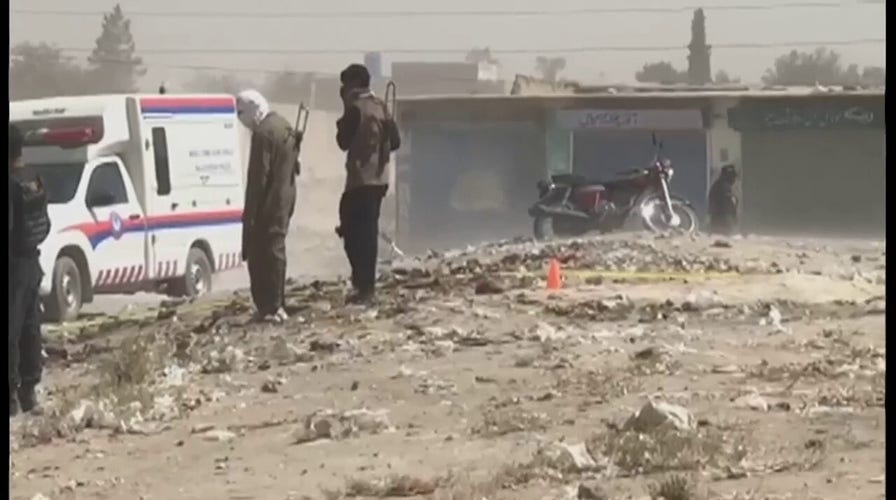 Video
Aftermath of bombing in Pakistan that killed at least 52
Authorities say a bombing attack in Pakistan killed at least 52 people and injured nearly 70 others near a mosque at a rally celebrating the birth of Islam's Prophet Muhammad. 
Toxic gray smog has sickened tens of thousands of people in Pakistan's cultural capital of Lahore, forcing authorities to shut schools, markets and parks for four days, officials said Thursday.
The decision came after the country's second-largest city was repeatedly ranked the world's most polluted city. Doctors advised people to wear face masks and stay at home. Residents said many people were coughing and having breathing problems.
"Wearing of marks and staying at home are the two easiest solutions to avoid getting rushed to hospitals with respiratory-related diseases, infections in eyes and skin diseases," said Salman Kazmi, a doctor at Lahore's main Mayo Hospital, where thousands of people were treated for such ailments this week.
PAKISTAN LAUNCHES CRACKDOWN ON ILLEGAL IMMIGRATION, ECHOING US DEBATE AMID TERROR CONCERNS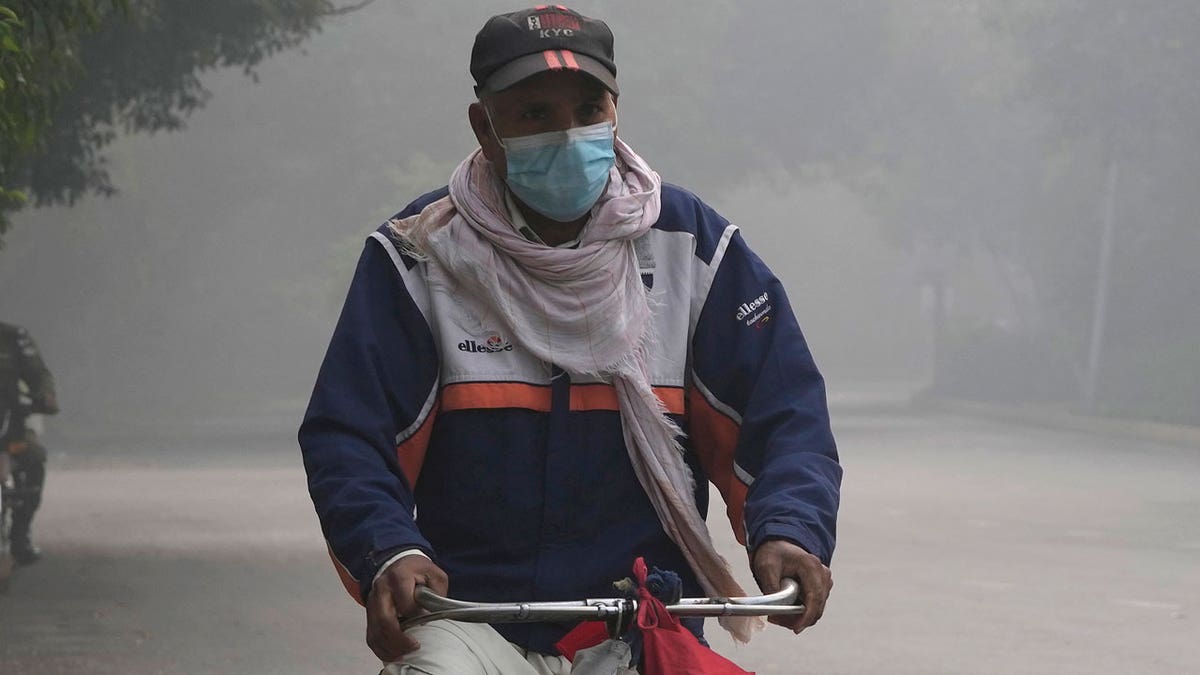 A cyclist wears mask to head to his work-point as smog envelops the areas of Lahore, Pakistan, Wednesday, Nov. 8, 2023. Residents of Lahore and adjacent areas are suffering from respiratory problems because of poor air quality related to thick smog hanging over the region. (AP Photo/K.M. Chaudary)
On Thursday, the concentration of PM 2.5, or tiny particulate matter, in the air approached 450, considered hazardous.
AIR POLLUTION MORE DEADLY THAN SMOKING, NEW STUDY FINDS
Experts say the burning of crop residue at the start of the winter wheat-planting season is a key cause of the pollution.
Lahore was once known as the city of gardens, which were ubiquitous during the Mughal era of the 16th to 19th centuries. But rapid urbanization and surging population growth have left little room for greenery in the city.