close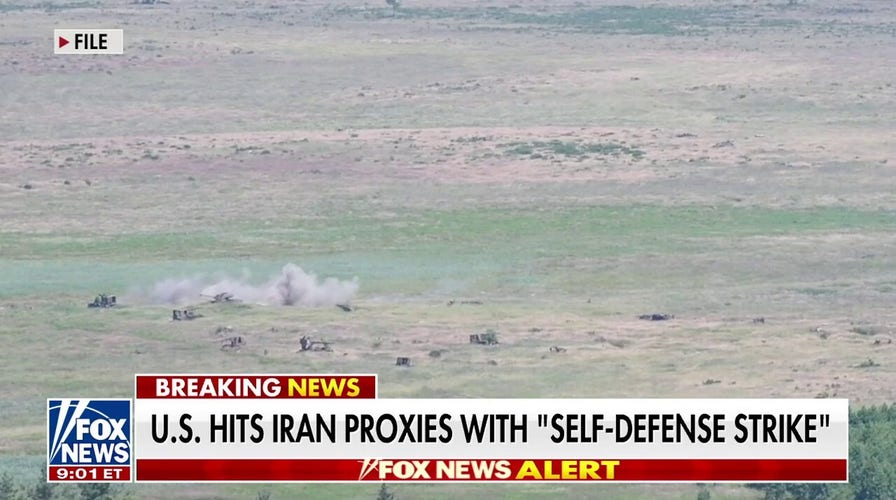 Video
US hits Iranian proxies with 'self-defense strike'
FOX News chief national security correspondent Jennifer Griffin reports on the U.S. targeted attack on a weapons facility in Syria.
A U.S. defense official tells Fox News that two recent attacks on American military bases have now put the overall number at 42 since Oct. 17 – about a week after Hamas launched its war on Israel.
The official explained that the latest attacks on Wednesday did not injure personnel or damage infrastructure. One of the incidents occurred at the al-Shaddadi base in Syria Wednesday morning, while the other happened in the vicinity of the Baghdad Embassy Complex in Iraq.
Both of them involved numerous rockets being fired at American and coalition forces. American troops in Iraq and Syria have been repeatedly attacked by groups likely backed by Iran. Militants have been firing one-way drones and rockets.
In response to the Syria attack, U.S. military forces conducted an airstrike against a weapons facility in the country on Wednesday.
LIVE UPDATES: ISRAEL AT WAR WITH HAMAS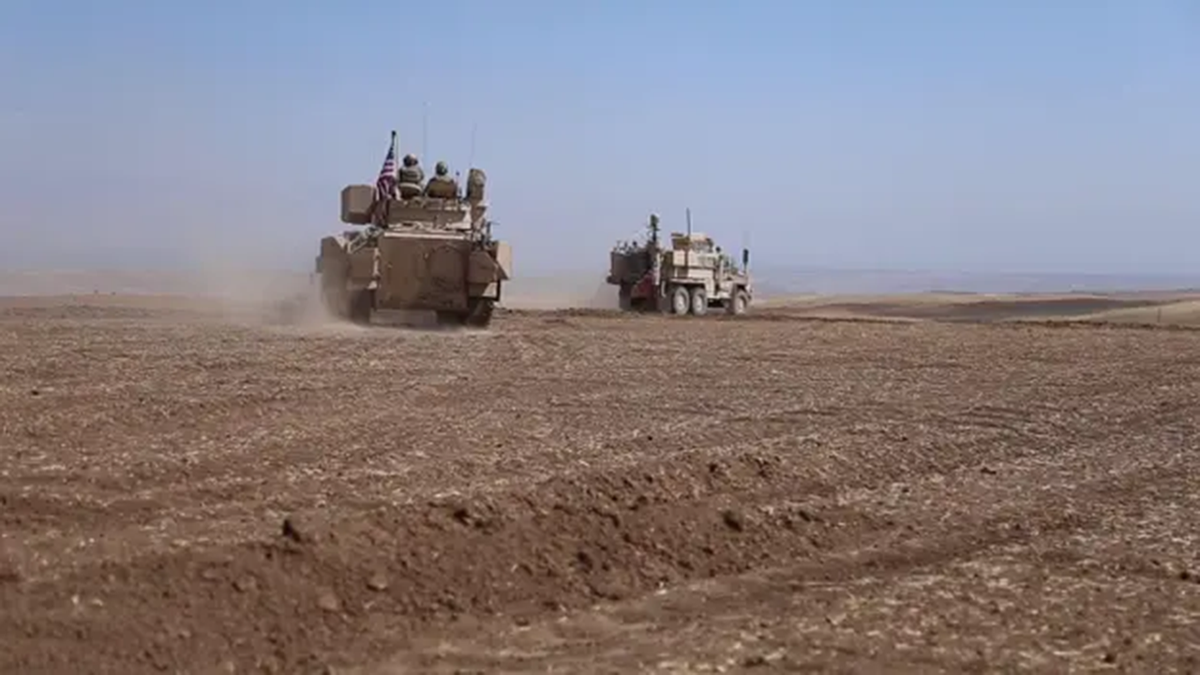 U.S. forces in the Qamisli district in the Al-Hasakah province of Syria on Aug. 18. (Hedil Amir/Anadolu Agency via Getty Images)
"Today, at President Biden's direction, U.S. military forces conducted a self-defense strike on a facility in eastern Syria used by Iran's Islamic Revolutionary Guard Corps (IRGC) and affiliated groups," Secretary of Defense Lloyd Austin said in a statement. "This strike was conducted by two U.S. F-15s against a weapons storage facility. This precision self-defense strike is a response to a series of attacks against U.S. personnel in Iraq and Syria by IRGC-Quds Force affiliates."
"The President has no higher priority than the safety of U.S. personnel, and he directed today's action to make clear that the United States will defend itself, its personnel, and its interests," Austin added.
IRAN-BACKED HOUTHIS SHOOT DOWN US DRONE NEAR YEMEN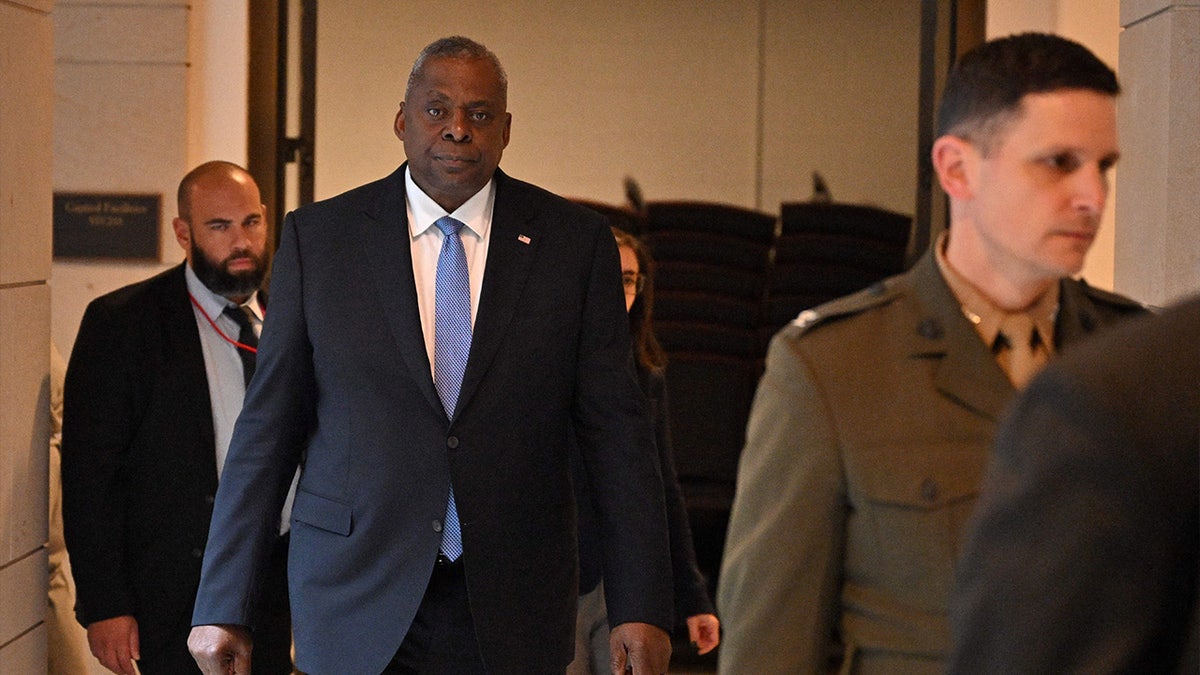 Defense Secretary Lloyd Austin arrives to brief senators on the Israel-Hamas conflict at the U.S. Capitol on Oct. 18, 2023. He said Wednesday that American forces carried out a "self-defense strike on a facility in eastern Syria used by Iran's Islamic Revolutionary Guard Corps." (Mandel Ngan/AFP via Getty Images)
A U.S. defense official also confirmed to Fox News on Wednesday that the Iranian-backed Houthis shot down a US MQ-9 Reaper drone near the Yemeni coast.
"We can confirm that a U.S. military MQ-9 remotely-piloted aircraft was shot down while in international airspace over international waters off the coast of Yemen," the official said. "U.S. Central Command officials are assessing the incident."
The MQ-9 Reaper drone was reportedly surveilling Yemen when a Houthi militia fired at it. The drone is estimated to cost around $30 million.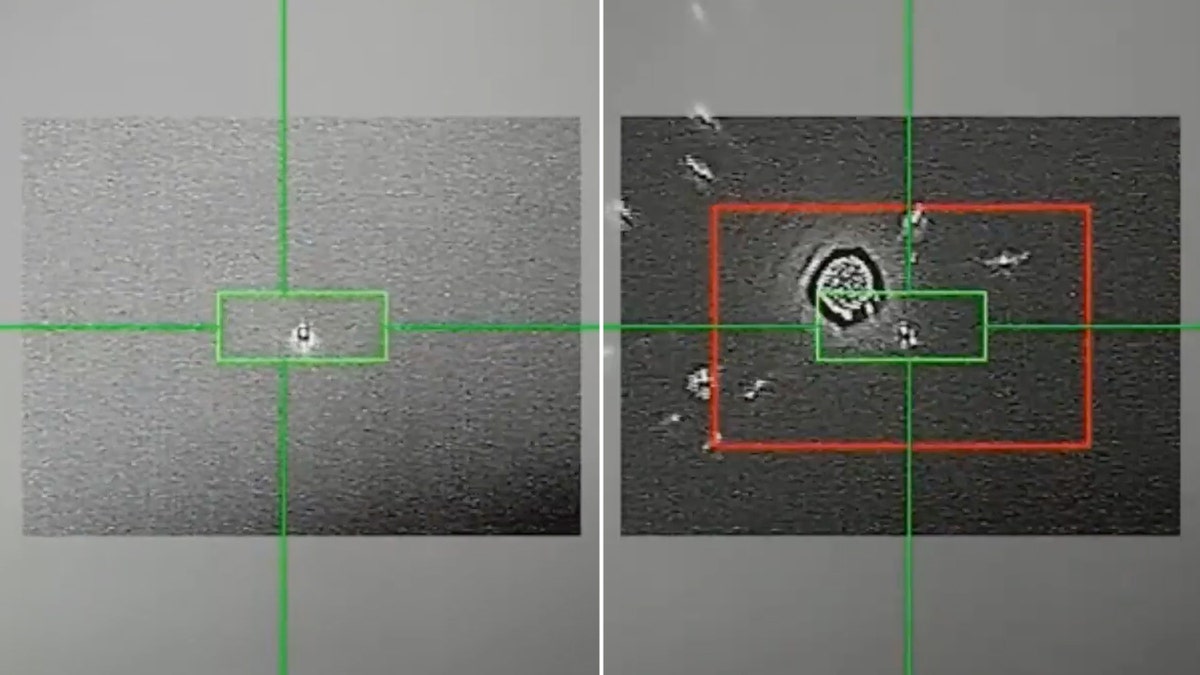 Iran-backed Houthis shot down a U.S. MQ-9 Reaper Drone on Nov. 8, 2023. (Yemen Defense Ministry)
CLICK HERE TO GET THE FOX NEWS APP
The last time a MQ-9 Reaper was shot down by Houthi fighters was on June 6, 2019. The Biden administration removed the Houthis from the U.S. list of terrorist groups in 2021.
Fox News' Liz Friden, Andrea Vacchiano and Jennifer Griffin contributed to this report.
Greg Norman is a reporter at Fox News Digital.