close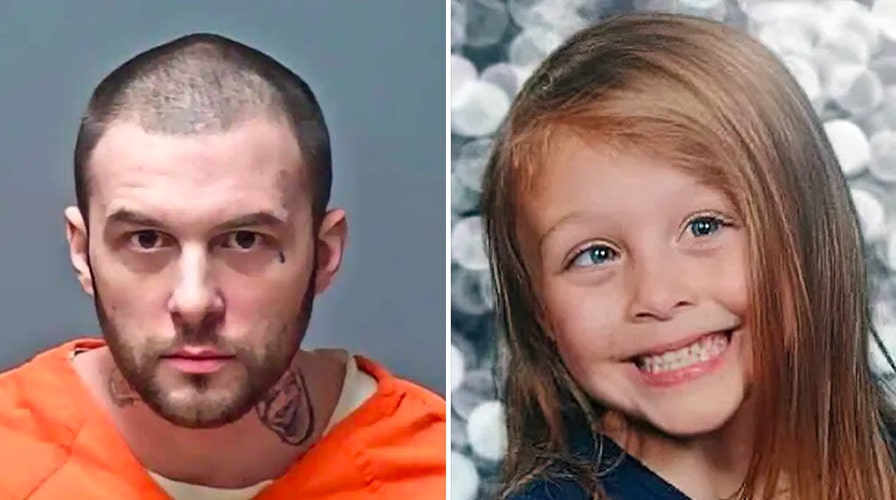 Video
New developments in case of missing child Harmony Montgomery
Fox Nation's Nancy Grace discusses the latest information after the girlfriend of the missing New Hampshire 5-year-old's jailed dad Adam, has died.
Adam Montgomery, the New Hampshire felon awaiting trial in the beating death of his 5-year-old daughter Harmony, whose remains have not been found, will be spending decades in prison on unrelated charges, prosecutors announced Monday.
The 33-year-old from Manchester, who previously served time for shooting a drug dealer in a robbery attempt that ended in the victim taking his gun and shooting him back, was convicted of six firearms offenses after a trial in June.
Jurors found him guilty of two counts each of being an armed career criminal, theft by unauthorized taking and receiving stolen property for stealing a Mossberg shotgun and Bear Arms AR-15 rifle in 2019 and then selling them.
"I did not kill my daughter Harmony, and I look forward to my upcoming trial to refute those offensive claims," Montgomery said at his sentencing, asking the judge not to hold the murder allegations against him in this case.
HORRIFYING NEW DETAILS OF HARMONY MONTGOMERY'S MURDER REVEALED IN UNSEALED AFFIDAVIT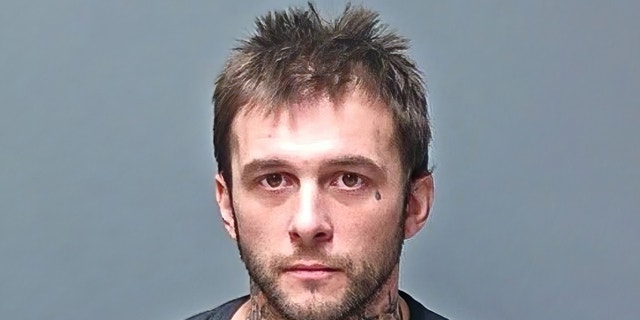 Adam Montgomery is accused of beating his 5-year-old daughter Harmony to death weeks before Christmas in 2019, then hiding her remains and covering up her disappearance. (Manchester Police)
"I could have had a meaningful life, but I blew that opportunity through drugs," he added. "I loved my daughter unconditionally, and I did not kill her."
He received two sentences of 15 to 30 years in prison, followed by another 7 and a half to 15 years. He will serve a minimum of 32 and a half years.
Montgomery's murder trial is scheduled for November in connection with the death and disappearance of his daughter, whose body he allegedly hid at an unknown location after beating her to death in December 2019 because she had an accident in the back seat of a car, where the drug-addicted felon was living with his family at the time.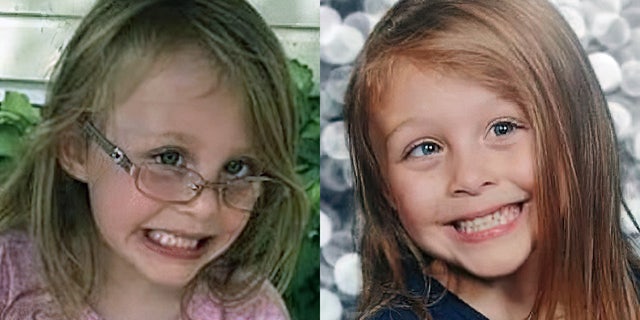 Harmony Montgomery, 5, was reported missing two years after she was last seen when her noncustodial biological mother discovered her ex-con father had never enrolled her in elementary school. Prosecutors believe Adam Montgomery beat the girl to death in the back of a car in December 2019. (National Center for Missing and Exploited Children)
"I think I really hurt her this time," he allegedly told his now-estranged wife, Kayla Montgomery, after pummeling the girl, according to court documents. "I think I did something."
HARMONY MONTGOMERY MURDER: POLICE SEARCH FOR REMAINS OF MISSING NH GIRL IN MASSACHUSETTS
Just months prior to her disappearance, a Massachusetts family court awarded the ex-con custody of the girl after he got out of prison. Harmony's stepmom would later be accused of welfare fraud for collecting payments on her behalf for months after she vanished.
As part of a plea deal, Kayla Montgomery gave investigators damning testimony implicating her husband on charges that include second-degree murder, abusing a corpse and falsifying evidence.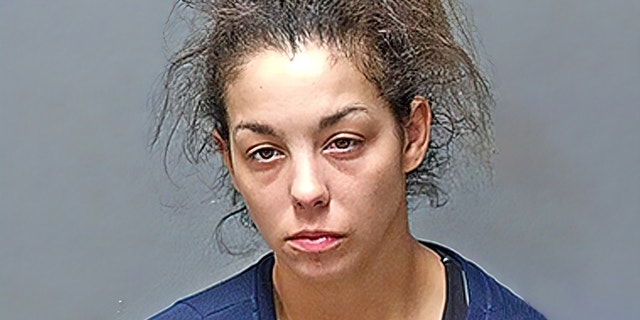 Kayla Montgomery, 31, in a booking photo taken in Manchester, New Hampshire, in 2022. As part of a plea deal on perjury and other charges, she gave prosecutors several gruesome details about the alleged murder of her stepdaughter, Harmony Montgomery, at the hands of her estranged husband. (Manchester Police)
She told detectives that Adam Montgomery kept Harmony's corpse for three months, repeatedly hiding it in new places before allegedly dumping it somewhere near Boston. Although the girl's body has not been recovered, investigators allegedly found her DNA in at least one location where he allegedly stowed it.
Police are still searching for her remains, and anyone with information is asked to call the dedicated tip line at 603-203-6060.
Adam Montgomery has another two pending firearms charges which have not yet been scheduled for trial, and is a person of interest in an unrelated cold case murder.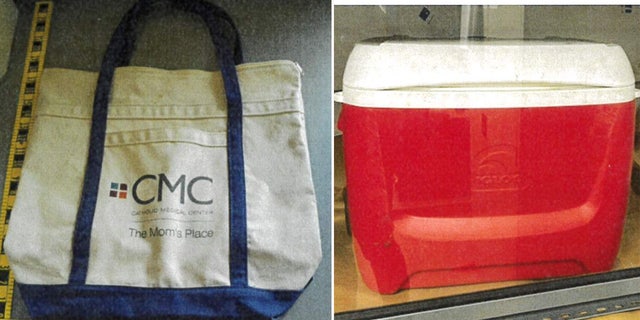 A maternity tote bag and red cooler where Harmony Montgomery's remains were stored after her murder, according to an affidavit. (Hillsborough Superior Court)
CLICK HERE TO GET THE FOX NEWS APP
Harmony's biological mother, Crystal Sorey, who had forfeited custody due to her own struggles, reported her missing more than two years after the girl was last seen – after discovering she had never been enrolled in elementary school.
Fox News' Rebecca Rosenberg and The Associated Press contributed to this report.
Michael Ruiz is a reporter for Fox News Digital. Story tips can be sent to [email protected] and on Twitter: @mikerreports