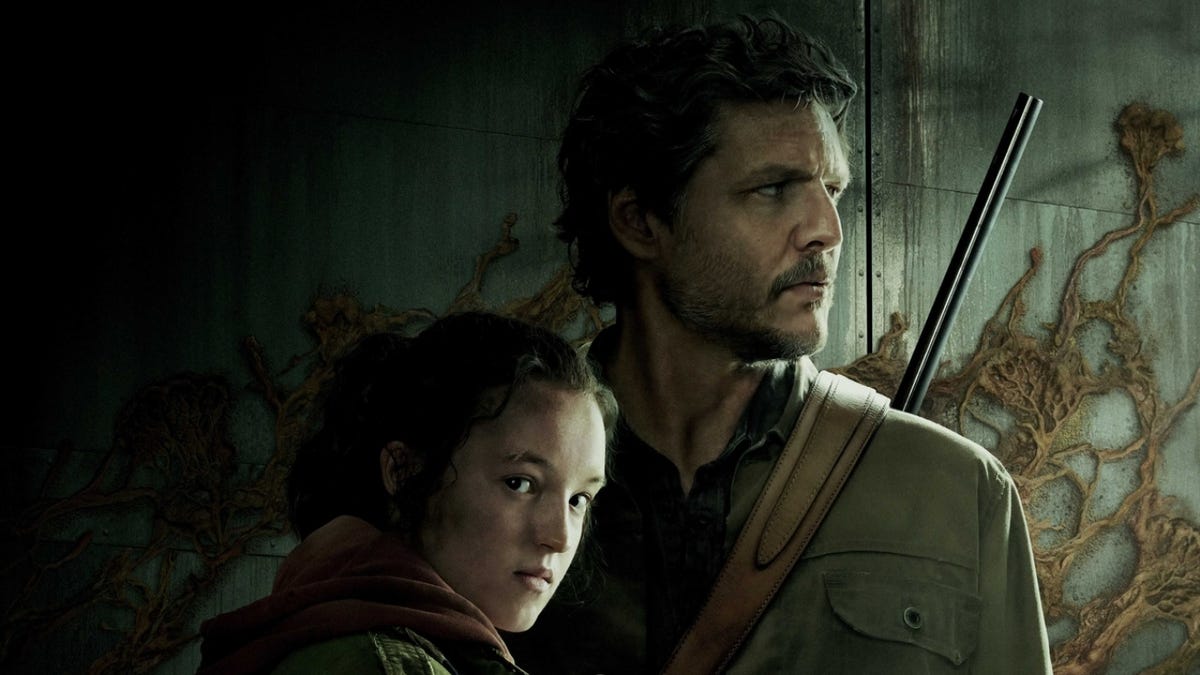 The Last of Us streams on HBO Max and is one of 2023's most highly-anticipated shows.
HBO
As 2023 kicks off, you could be wondering what's on the slate for streaming TV in January. Sports fans can look forward to the NFL playoffs. Netflix subscribers can indulge in Kaleidoscope, an ambitious new heist story that allows viewers to watch episodes in different orders. But one of the biggest releases of this month comes from HBO Max with The Last of Us. An adaptation of the popular video game, the show stars Pedro Pascal as Joel and Bella Ramsey as Ellie and will stream in 4K. Like The White Lotus, it's probably one you don't want to miss each week.
This January, you may also be shoring up your streaming service budget. Disney Plus is now $11 a month for the ad-free version, and other services like Hulu also hiked up their monthly prices. To help make your budget manageable, rotating — or churning — your services is a good idea. 
That means you subscribe for a set period, cancel, choose a different service, then resubscribe, keeping your favorite services in a rotation. Choose one or two must-have streaming services for the year and treat additional platforms like seasonal add-ons. The upside is that you get to save money when Netflix, Disney Plus, HBO Max and others don't have the movies and shows you want to watch at a given time. Just remember to shut off auto-renewal for your monthly subscriptions. This method may not be ideal if you share accounts with someone outside your household, but if you can work it out with your streaming buddies, go for it. 
Here are my suggestions for which streamers to keep or cancel for January based on new TV shows and movies arriving on each platform. Of course, your tastes may be different, but if nothing else, I urge you to at least consider the concept of rotating to save money.
Watch The Last of Us on HBO Max
$10 at HBO Max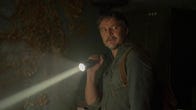 Streaming Service Rotation for January 2023
| | | |
| --- | --- | --- |
| | Keep | Cancel |
| HBO Max | X | |
| Starz | | X |
| Netflix | X | |
| Disney Plus | X | X |
| Hulu | X | |
| Paramount Plus | | X |
| Prime Video | X | |
| Peacock | | X |
| Apple TV Plus | | X |
Keep your subscriptions for Netflix, HBO Max in January

HBO Max: Why shell out the $10 or $15 this month? The Last of Us premieres Jan. 15 at 9 p.m. ET. You can also continue to watch Doom Patrol season 4 or peep Mindy Kaling's animated Velma series on Jan. 12.
Netflix: It's all about the new-new this month, and several titles seem interesting. Here's a list of January releases on Netflix:
Kaleidoscope (Jan. 1) 
Madoff: The Monster of Wall Street (Jan. 4)
Ginny & Georgia season 2 (Jan. 5)
Mars One (Jan. 5)
The Pale Blue Eye starring Christian Bale (Jan. 6)
The Walking Dead season 11, the series' final installment (Jan. 6)
Vikings: Valhalla season 2 (Jan. 12)
Dog Gone biopic with Rob Lowe (Jan. 13)
Sky Rojo season 3 (Jan. 13)
That '90s Show, the sequel to That '70s show (Jan. 19) 
Junji Ito Maniac: Japanese Tales of the Macabre season 1, based on the horror manga (Jan. 19)
Bling Empire: New York (Jan. 20) 
Minions: The Rise of Gru (Jan. 23) 
Lockwood & Co. season 1 (Jan. 27) 
You People starring Eddie Murphy (Jan. 27)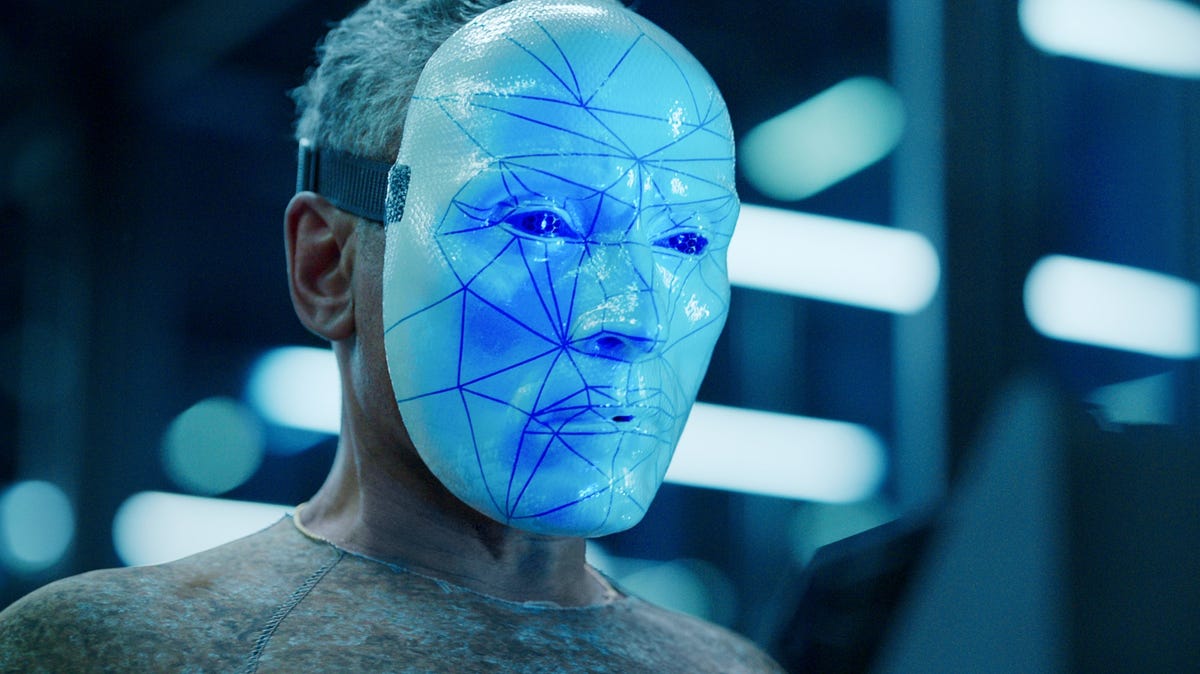 Kaleidoscope features Giancarlo Esposito, Paz Vega, Jai Courtney and a host of other stars in a thieves' tale that spans 25 years. Viewers will watch episodes out of order — or in order — depending on how the story unfolds.

Netflix

Hulu: Multiple shows like Abbott Elementary are back from a holiday hiatus this month, so you may want to keep Hulu. Here's what's new: Fantasy Island season 2 (Jan. 3), Koala Man animated series starring Hugh Jackman (Jan. 9), The Drop (Jan. 13), How I Met Your Father season 2 (Jan. 24) and The 1619 Project premiere (Jan. 26).
Prime Video: Because you likely have this service included with your Prime membership, you should keep streaming what's available. New standouts include Jurassic World Dominion (Jan. 6), Hunters season 2 (Jan. 13) and Shotgun Wedding with Jennifer Lopez, Josh Duhamel and Jennifer Coolidge (Jan. 27).
Disney Plus: Disney Plus has earned both positions on the keep/cancel list this month. Its hottest new release is Star Wars: The Bad Batch season 2 (Jan. 4). The series will have 16 episodes that air into March. Willow airs its finale this month, so you can binge the show if you want. If you're not a fan of either series, then cancel Disney Plus for January or after Willow ends.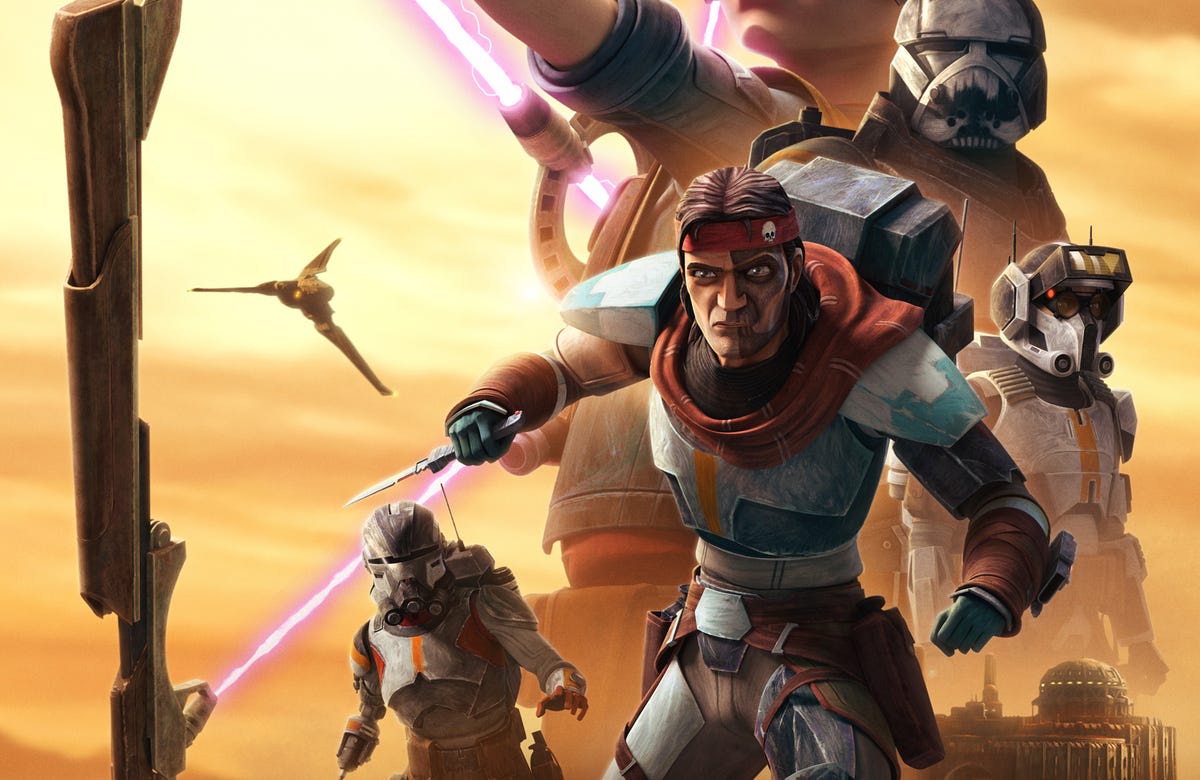 Star Wars: The Bad Batch season 2 poster may entice you to watch Disney Plus in January.

Lucasfilm/Walt Disney Studios

Skip these streaming services in January if nothing catches your eye
Apple TV Plus: Still no Ted Lasso yet, so you can either cancel or watch the Servant season 4 premiere on Jan. 13 or check out Truth be Told on Jan. 20.
Peacock: What's new? The Golden Globes stream on Jan. 10 and The Traitors season 1 premieres on Jan. 12. Poker Face, a mystery-of-the-week show from Rian Johnson, debuts on Jan. 26 and stars Natasha Lyonne. But you can wait and binge all 10 episodes of this one in late March or early April.
Paramount Plus: Besides sports, you can stream Mayor of Kingstown season 2 on Jan. 15 or Teen Wolf: The Movie on Jan. 26. If none of this content is for you, cancel Paramount Plus.
Starz: Though BMF season 2 debuts on Jan. 6, you can wait until March to sign up for Starz when Power Book II: Ghost returns to the platform. 
You can save the most money by waiting 
If you don't routinely get FOMO, then a clever route to take is waiting until the bulk or all episodes of your favorite series land on a platform. That way, rather than pay for a service for two or three months to cover the six- to 10-week run of a show, you can catch up on everything by subscribing for one month. And then repeat the cycle again.
For example, there are 16 episodes of Star Wars: The Bad Batch this season on Disney Plus. The last two episodes air on March 29, so all 16 will available to stream at that time. Though it premieres on Jan. 4 and runs through March, why pay for three months when you can wait to watch it in full anytime in March or April? The same system can apply to all nine episodes of The Last of Us on HBO Max or Peacock's Poker Face.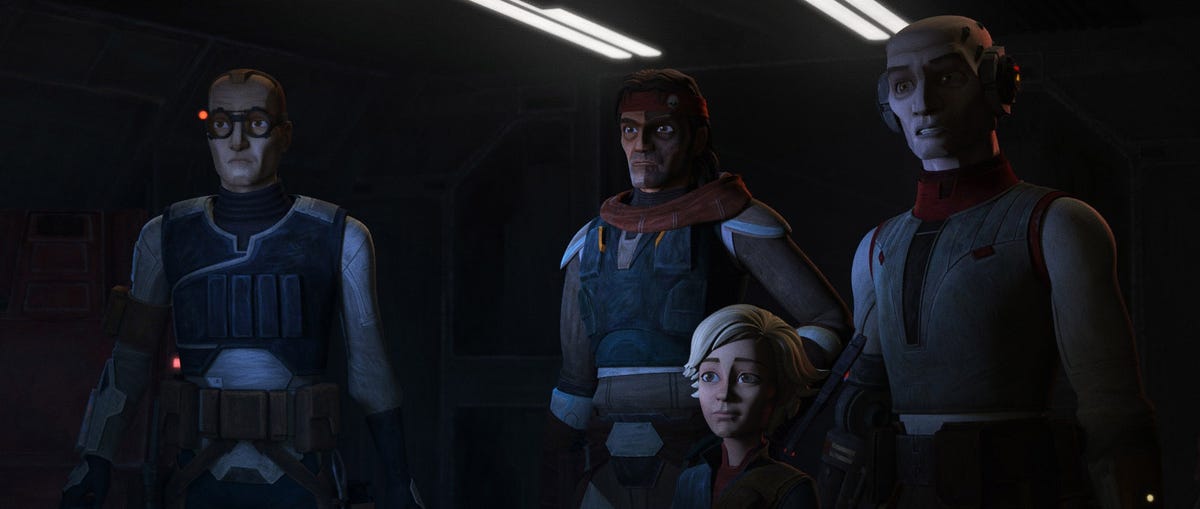 Seriously, you can watch these animated Star Wars mercenaries on Disney Plus in the spring if you want to save money.

Walt Disney Studios/Lucasfilm

Consider how much you're paying per month for each streaming service, and do the math. Netflix is $7 to $20, Disney Plus is anywhere from $2 to $11 depending on bundles, HBO Max costs $10 or $15, Hulu starts at $8 and Starz runs $9. The others have a base rate of $5 per month. Should you decide to churn, set yourself a calendar reminder to alert you when it's time to re-subscribe or cancel. We'll see you in February for another streaming rundown.
2023's Best TV and Streaming Shows You Can't Miss on Netflix, HBO, Disney Plus and More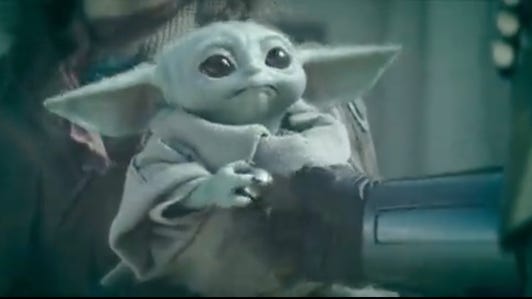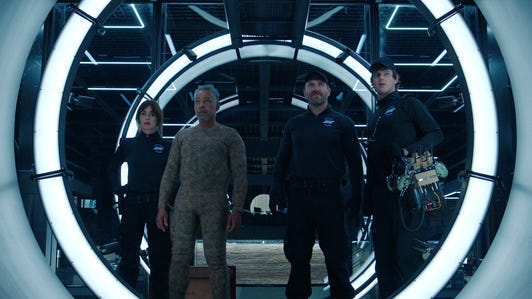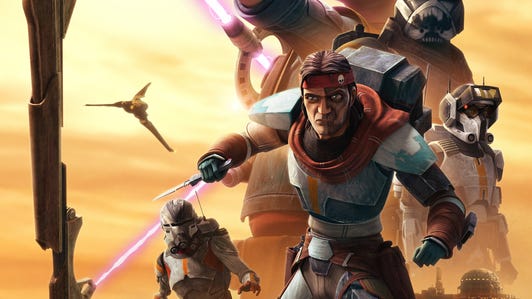 +59 more
See all photos