close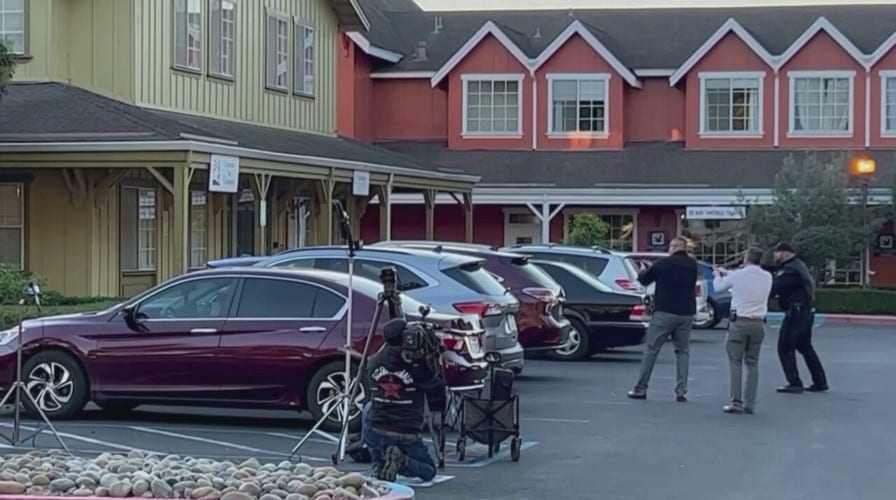 Video
Police arrest Half Moon Bay shooting suspect
Police take down 67-year-old Zhao Chunli after he allegedly opened fire at two farms in northern California, leaving at least people dead. (Video Courtesy: Kati McHugh)
Chunli Zhao, a 67-year-old Half Moon Bay resident, was arrested in connection to the deadly shooting of seven people – and the wounding of an eighth – at two agricultural businesses in northern California.
About two hours after deputies responded to the two separate shooting scenes, authorities said Zhao was located at 4:40 p.m. Monday in his vehicle in the parking lot of the San Mateo Sheriff's Office Half Moon Bay Police Station by a deputy and was taken into custody without incident. The sheriff's office says Zhao is believed to have acted alone, and a weapon was located inside his vehicle. However, questions remain surrounding the motive the shootings at Concord Farms and Mountain Mushroom Farm.
San Mateo County Board of Supervisors President Dave Pine described Zhao as a "disgruntled worker," KRON reported. In a statement, Pine also noted, "California has among the strictest gun laws in the United States, which we have strengthened through local action here, but more must be done."
KABC-TV reported that Zhao worked at one of the mushroom farms and all the victims were also agriculture workers. The outlet obtained dramatic cell phone video, captured Half Moon Bay resident Kati McHugh, showing three officers with their guns drawn approach Zhao's vehicle, before wrestling him to the ground.
NORTHERN CALIFORNIA SHOOTING LEAVES AT LEAST SEVEN DEAD, OFFICIALS SAY: SUSPECT IN CUSTODY
According to The Independent, Zhao worked at the mushroom farm for decades.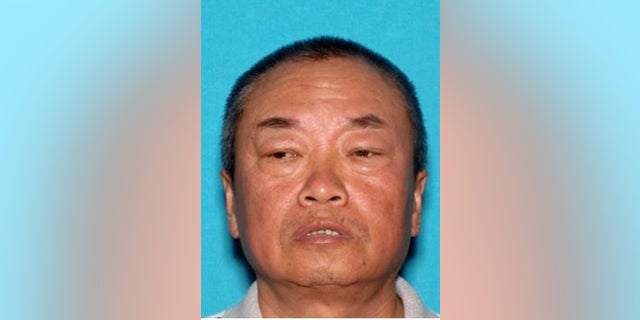 67-year-old Chunli Zhao.
(San Mateo County Sheriff's Office)
Of the suspect, San Mateo County Sheriff Christina Corpus told CNN on Tuesday, "He wasn't a red flag for us, nothing to put him on our radar. He was known to the individuals at his workplace because he was employed there."
At a press conference Monday, Corpus said the shootings are believed to have taken place in front of children. "It's a big rural location so people are working, it's spread out, there's people that live at the location as well," she said. "So it was the afternoon, kids were out of school and for children to witness, this is unspeakable."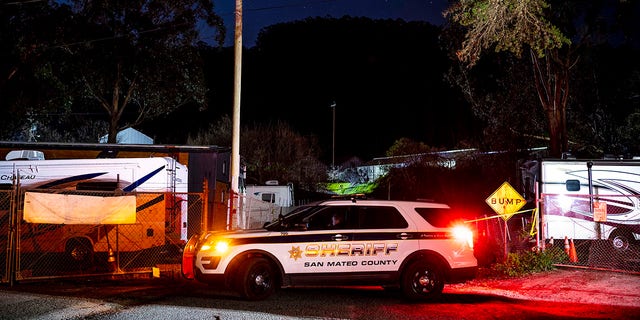 Police tape from the San Mateo Country Sheriff's Office mark the parameter of the scene of a shooting, after a gunman killed several people at two agricultural businesses in Half Moon Bay, California, on Tuesday, Jan. 24, 2023.  
(AP Photo/ Aaron Kehoe)
FBI San Francisco said it was assisting in the Half Moon Bay investigation by "providing investigative and forensic resources," though the San Mateo County Sheriff's Office is the lead investigative agency.
The identities of the seven deceased victims have yet to be formally released by the coroner. KABC identified of those killed as Marciano Martinez-Jimenez, an employee at Concord Farms. Martinez-Jimenez's nephew, Carlos Martinez-Maya, told the station that the farm notified family of his death.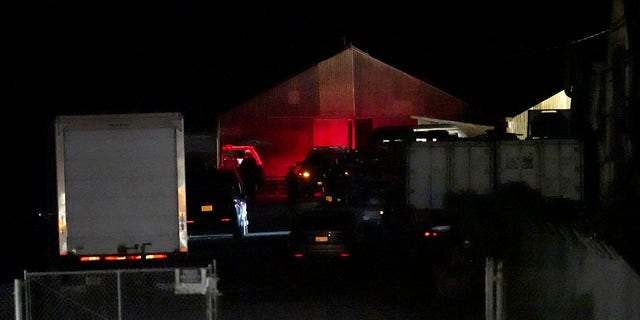 Law enforcement personnel control the scene of a shooting, Monday, Jan. 23, 2023, in Half Moon Bay, California.
(AP Photo/Jeff Chiu)
The condition of the eighth surviving victim is unknown.
In a statement to CNN, Concord Farms said, "With no past knowledge with this gunman or his motives, we are shook and very eager to gain more information from the authorities and their investigations. Our hearts are with the victims, their families and the Chinese American community—from Half Moon Bay to Monterey Park."
CLICK HERE TO GET THE FOX NEWS APP
Fox News Digital independently reached out to Concord Farms Tuesday.
The Half Moon Bay bloodshed was the second mass shooting for California in days. On Saturday, suspect Huu Can Tran allegedly opened fire at the Lai Lai Ballroom, a dance hall in Monterey Park, killing 11 people and wounding nine others, according to police. It happened ahead of Chinese New Year.
Danielle Wallace is a reporter for Fox News Digital covering politics, crime, police and more. Story tips can be sent to [email protected] and on Twitter: @danimwallace.