close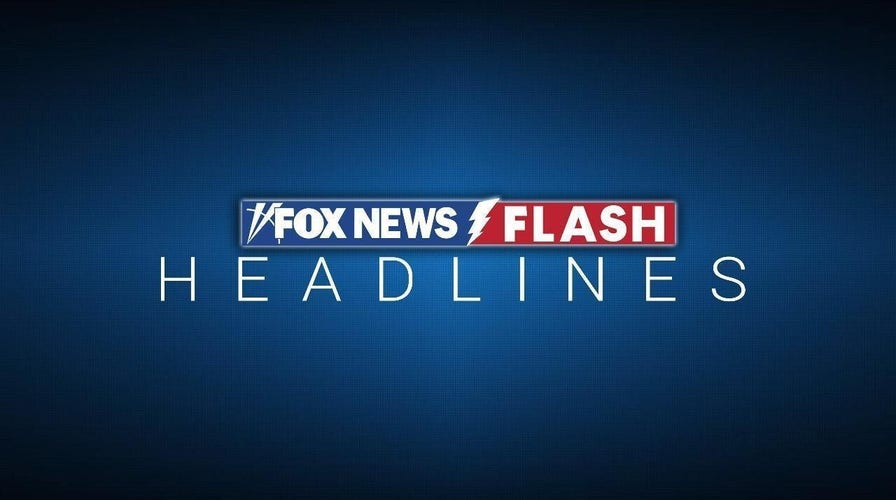 Video
Fox News Flash top headlines for February 27
Fox News Flash top headlines are here. Check out what's clicking on Foxnews.com.
Gérard Latortue, a former interim prime minister of Haiti who helped rebuild and unite the country after a violent coup in the mid-2000s, has died. He was 88.
Prime Minister Ariel Henry announced Latortue's death Monday, saying it was a tremendous loss for the nation. He described Latortue as "a reformer, a convinced patriot, an eminent technocrat, a voice of change, of development (and) a supporter of democracy."
Latortue was a former exile who was sworn in as interim prime minister in March 2004 following months of bloodshed and political strife that left more than 300 dead and culminated in the ouster of former President Jean-Bertrand Aristide. The turmoil at the time prompted the U.S. military to escalate its mission in Haiti.
UN CONDEMNS HAITIAN GANG VIOLENCE SPIKE
In a July 2004 interview with The Associated Press in Washington, Latortue vowed to fight corruption and disarm powerful gangs as he requested $1.3 billion from the international community to help rebuild Haiti after the violent revolt.
In September 2005, he welcomed former U.S. State Secretary Condoleezza Rice to Haiti, where she stressed the need for local officials to accelerate the process to hold general elections.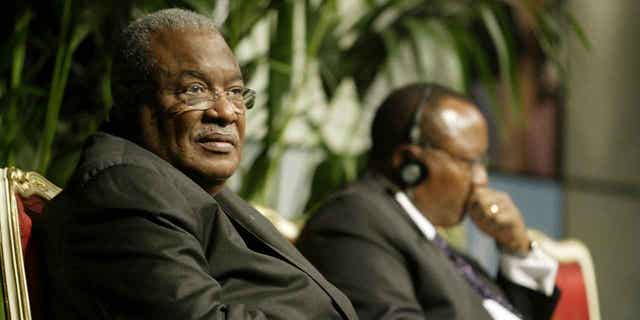 Haitian interim Prime Minister Gérard Latortue attends a conference of the United Nations Industrial Development Organization in Vienna on Nov. 28, 2005. Latortue has died at age of 88, according to Haiti's Prime Minister Ariel Henry on Feb. 27, 2023.  (AP Photo/Rudi Blaha, File)
Latortue said at the time that his administration shared the same concerns as the U.S. government and the international community, and that the administration would honor the results of the upcoming elections.
SUSPECTED HAITIAN GANG MEMBER TIED TO MURDERS OF 6 COPS ARRESTED
"This government has no concerns whatsoever as to who will be the next president. Whoever that is, we will greet that person with open arms and pass power on to him or her," Latortue said at the time.
In February 2006, Haiti held general elections to replace the interim government of Latortue, who was succeeded by former Prime Minister Jacques-Édouard Alexis. The provisional president, Boniface Alexandre, was succeeded by former President René Préval.
CLICK HERE TO GET THE FOX NEWS APP
On Tuesday, former Prime Minister Jack Guy Lafontant tweeted that Latortue was "a pragmatic politician who knew how, in a very difficult context, to lead the country to free and democratic elections."
Latortue had previously served as Haiti's foreign minister, as a business consultant in Miami and as an official with the U.N. Industrial Development Organization in Africa.