Republican Georgia Gov. Brian Kemp fired back at a message from former President Trump on "Presidential Election Fraud" by saying that the 2020 election in his state was not stolen.
"The 2020 election in Georgia was not stolen," Kemp said on X, formerly Twitter, Tuesday afternoon.
"For nearly three years now, anyone with evidence of fraud has failed to come forward – under oath – and prove anything in a court of law," he continued. "Our elections in Georgia are secure, accessible, and fair and will continue to be as long as I am governor."
"The future of our country is at stake in 2024 and that must be our focus," he said.
TRUMP INDICTED OUT OF GEORGIA PROBE INTO ALLEGED EFFORTS TO OVERTURN 2020 ELECTION
Kemp's message came in response to a Trump Truth Social post in which the former president claimed an "irrefutable REPORT" on "Presidential Election Fraud" in Georgia is reaching its conclusion, which he will present at a news conference next week.
"A Large, Complex, Detailed but irrefutable REPORT on the Presidential Election Fraud which took place in Georgia is almost complete & will be presented by me at a major News Conference at 11:00 A.M. on Monday of next week at Bedminster, New Jersey," Trump wrote.
"Based on the results of this CONCLUSIVE Report, all charges should be dropped against me & others – there will be a complete EXONERATION!" he said. "They never went after those that Rigged the Election. They only went after those that fought to find the RIGGERS!"
FULTON COUNTY DA DEFLECTS ON HOW INDICTMENT LEAKED: 'I CAN'T TELL YOU ANYTHING'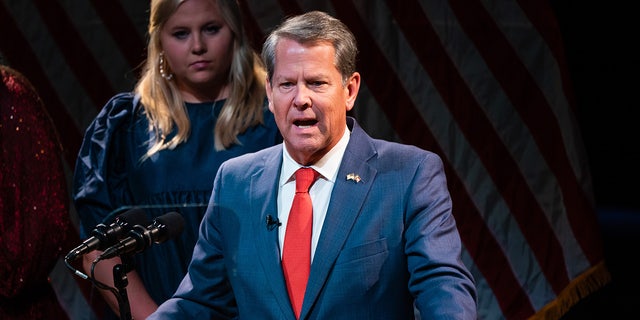 Brian Kemp, governor of Georgia, speaks during an election night rally in Atlanta, Georgia, US, on Tuesday, Nov. 8, 2022. Democratic challenger Stacey Abrams conceded to Governor Kemp on Tuesday in a rematch of their 2018 race, reported the Associated Press. (Elijah Nouvelage/Bloomberg via Getty Images)
In July, Kemp said that if Trump wins the Republican presidential nomination and continues focusing on stolen election claims, he'll lose Georgia.
"Quit looking back at the 2020 election. I mean, for goodness sakes, that was two-and-a-half, three years ago now," Kemp said, according to Spectrum News. "The American people want to know what are you gonna do for me to help me offset the bad policies of Joe Biden."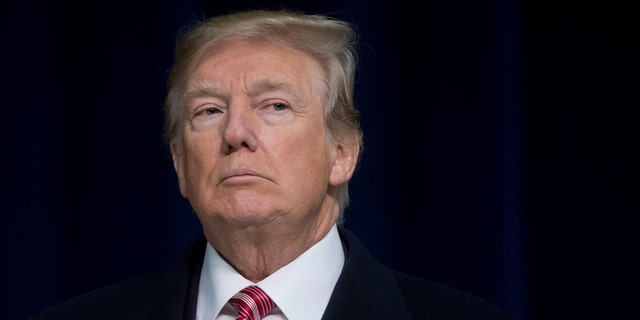 Donald Trump is the first former president to be indicted on criminal charges. ( SAUL LOEB/AFP via Getty Images)
CLICK HERE TO GET THE FOX NEWS APP
"I think if he continues to do that, he's gonna lose Georgia in November," Kemp said of Trump.