House Republicans introduced legislation on Thursday that would prohibit the Consumer Product Safety Commission (CPSC) from banning gas stoves, after the agency indicated an interest in aggressively regulating or even banning the common kitchen cooking appliance used in millions of homes.
Rep. Darrell Issa, R-Calif., and 43 House Republicans introduced the GAS Act, which is aimed at making sure the possibility of a ban is taken off the kitchen table.
"The Biden Administration's clear consideration to ban an appliance used by more than 40 million homes and 76 percent of restaurants is worse than Green New Deal-style regulation run amok," Issa said. "It is a preposterous overreach of federal power that would deny Americans a necessary product they use every day."
BIDEN ADMIN TORCHED BY REP. GARY PALMER OVER POTENTIAL GAS STOVE BAN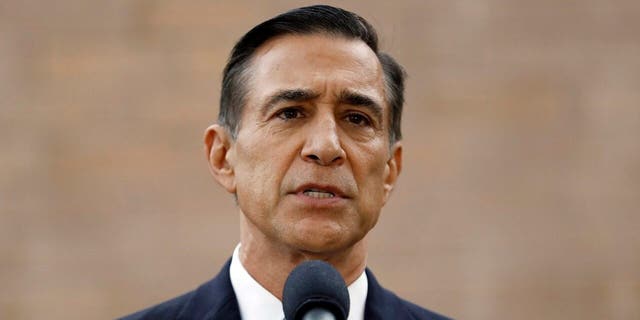 Rep. Darrell Issa, R-Calif., introduced a bill this week to prevent the Biden administration from banning gas stoves.
(AP Photo/Gregory Bull)
The American Public Gas Association said the bill is needed to stop "bad policy."
"Any federal regulations impacting the appliances consumers use and the energy source they choose to power them should be based on sound scientific evidence, not what generates headlines," said Dave Schryver, president and CEO of the association.
The fight over gas stoves began when 22 congressional Democrats wrote a letter urging the CPSC to take a closer look at regulating gas stoves, which they said post risk to consumers by causing "indoor air pollution."
TWITTER BLASTS NEWS BIDEN ADMIN MIGHT BAN GAS STOVES: PRY 'FROM MY COLD DEAD HANDS'
The idea of banning gas stoves led to furious backlash from both Republicans and Democrats.
(iStock)
"As you know, the CPSC has broad authority under the Consumer Product Safety Act to regulate consumer products that pose an unreasonable risk of injury," Democrats wrote. "We urge the Commission to protect consumers from these harmful emissions."
Among other things, Democrats suggested the CPSC consider a requirement that gas stoves be sold with range hoods, create performance standards related to gas leakage and hazardous emissions, and requiring labels that warn consumers about the risk of using gas stoves.
This week, CPSC Chairman Richard Trumka Jr. told Bloomberg that a ban on gas stoves was possible, and said "any option is on the table" related to the regulation of gas stoves.
AOC FIRES BACK AT 'REPUBLICAN MELTDOWN' OVER GAS STOVES: 'THERE IS VERY CONCERNING SCIENCE'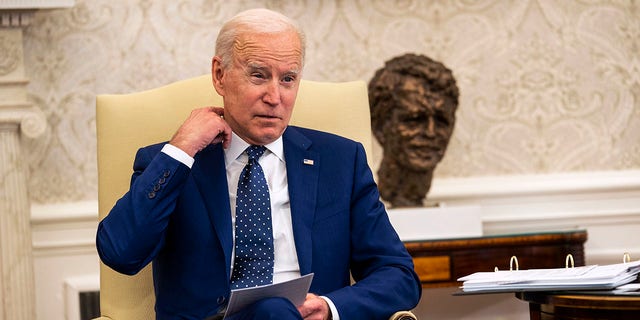 President Biden's administration would be blocked from banning gas stoves if Rep. Darrell Issa's bill becomes law.
(Getty Images)
However, after a furious backlash at the possibility of a ban, Trumka backed down.
"Over the past several days, there has been a lot of attention paid to gas stove emissions and to the Consumer Product Safety Commission," he said. "Research indicates that emissions from gas stoves can be hazardous, and the CPSC is looking for ways to reduce related indoor air quality hazards. But to be clear, I am not looking to ban gas stoves and the CPSC has no proceeding to do so."
CLICK HERE TO GET THE FOX NEWS APP
However, Trumka said the CPSC is still researching gas emissions in stoves and is "exploring new ways to address health risks." The agency is also working to strengthen "voluntary safety standards for gas stoves," and will be seeking public input this year on how to reduce environmental risks.