close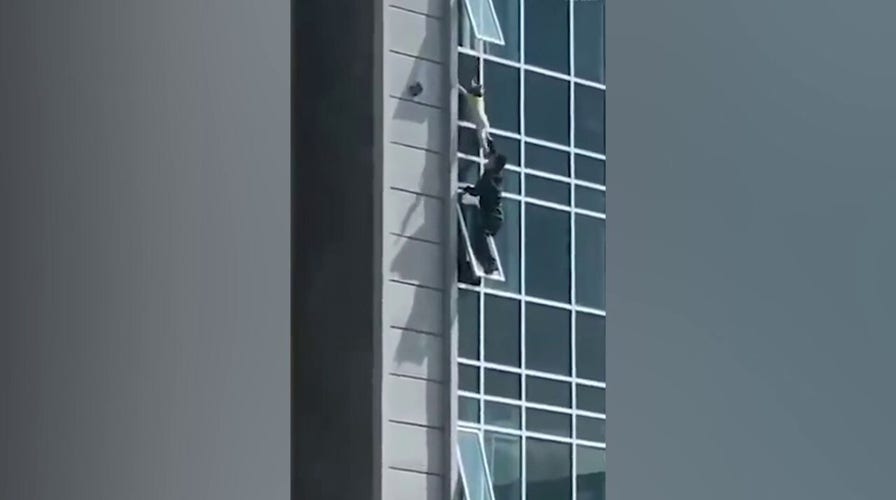 Video
Heroic man saves boy hanging from a window in China
A boy is left hanging for his life on a high-rise when a man on the lower floor risks his own life by climbing out to save him. (Courtesy: ViralPress)
A man in China is being praised for his heroism after video surfaced showing him climbing out of a multi-story building's window and rescuing a child who was dangling from a glass panel last week.
The daring rescue reportedly happened on a building in Tangshan, a coastal city in Hebei province on Feb. 6.
Bystanders recorded video purportedly showing the child clinging to an open glass window after having apparently climbed out of the building. The child appeared to be about eight floors above the ground.
A man can be seen climbing out of a window below the child and perching on the glass panel without any rope or safety harness.
US CRANE SHIP RETRIEVES HUGE SECTION OF CHINESE SPY CRAFT FROM ATLANTIC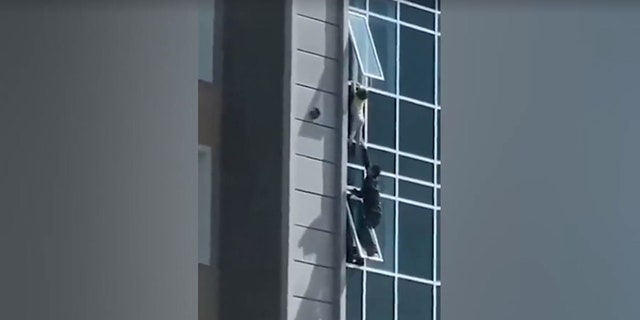 The Good Samaritan climbed out of the window without any ropes or harnesses. (ViralPress)
He then grabs the child's leg and pulls him into his arms before passing the child to someone inside the building.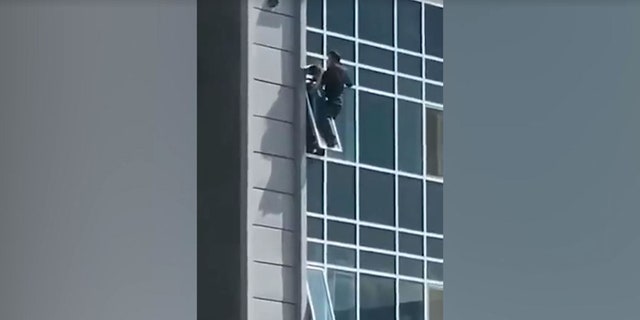 The man grabbed the child's leg and pulled him into his arms. (ViralPress)
It was unclear whether anyone was injured during the incident.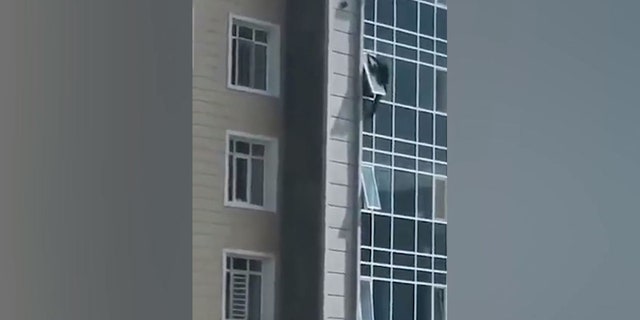 The man appeared to be about seven floors above the ground on the building. (ViralPress)
CLICK TO GET THE FOX NEWS APP
Tangshan is located about 111 miles east of Beijing near the Bohai Sea.