close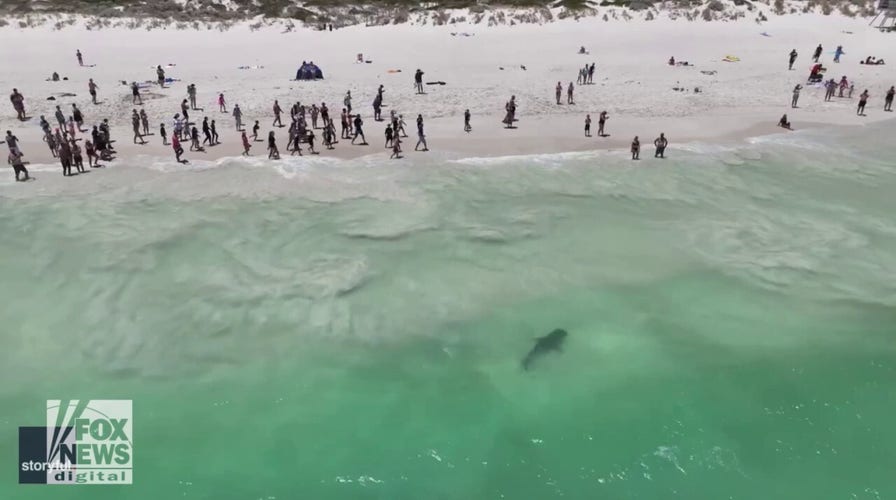 Video
Tiger shark swims dangerously close to beachgoers
Officials had to close Mullaloo Beach in Perth, Western Australia, for the second time in a week on Monday, January 9, after a tiger shark was spotted swimming close to the shore. Check out this video, taken from a drone.
A 16-year-old girl died after a shark mauled her while swimming in the Swan River in Australia, with only a teen diving in to save her as others watched in horror.
"A female received injuries after being bitten by an unknown species of shark at approximately 3.35pm on Feb. 4 2023," the Department of Primary Industries and Regional Development (DPIRD) said of the incident.
"DPIRD is working with WA Police and local authorities to coordinate responses. A DPIRD Fisheries vessel is on the water monitoring the area, and DPIRD officers are conducting land-based patrols."
The girl, who has not been named, was jet skiing with her friends when she spotted a pod of dolphins and tried to swim with them, ABC News (Australia) reported. Instead, she found a shark that bit into her leg.
PEA-SIZED AUSTRALIAN RADIOACTIVE CAPSULE FALLS OFF TRUCK, IS FOUND 6 DAYS LATER AFTER MASSIVE HUNT
Witnesses say a young man jumped in to retrieve the girl, with many describing him as a hero. One witness suggested the young man could have been the girl's boyfriend.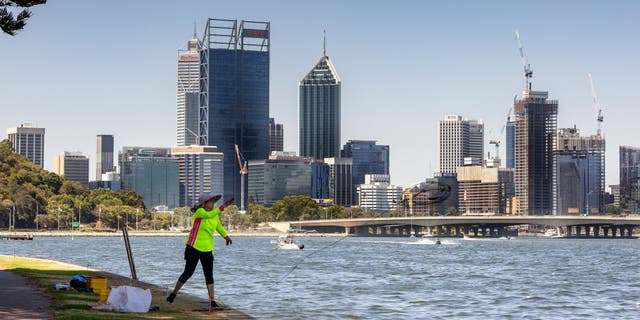 A lady throws a crab net out from the banks of the Swan River on January 22, 2022 in Perth, Australia. 
(Photo by Paul Kane/Getty Images)
Paramedics rushed to the scene but were unable to save the girl, who suffered significant injuries to her leg. Both the shark's species and the full nature of the girl's injuries remain unreported.
THOUSANDS OF FRENZIED FISH SPOTTED IN A LOCAL RIVER: SEE THE CRAZY VIDEO
This is the first death in the river for a century, with the only other confirmed fatal attack occurring on Jan. 31, 1923.
"It's an extremely traumatic event for everyone involved and everyone who knew the young girl, so I won't be going into the extent of the injuries," Fremantle District Acting Inspector Paul Robinson said, describing the incident as "tragic."
WATCH: DRONE FOOTAGE SHOWS TIGER SHARK SWIMMING SEVERAL FEET FROM BEACHGOERS – AND THEY DON'T KNOW IT
"It is unusual for a shark to be that far down the river," he continued. "At this point in time an alert has been put out, a shark warning just to let people know this incident has taken place."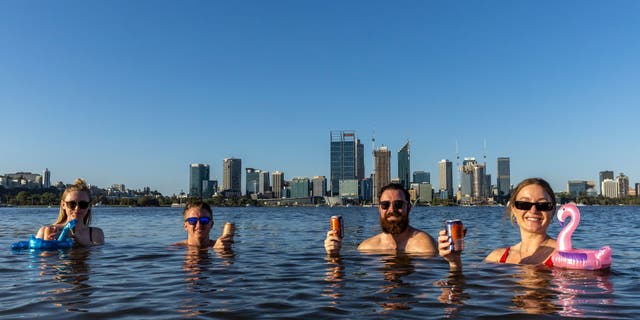 Sarah Jackson, Sam Rowe, Lachlan Alexander and Monica Lewis enjoy a drink and swim in the Swan River at South Perth on January 22, 2022 in Perth, Australia. 
(Photo by Paul Kane/Getty Images)
Robinson also noted that the girl's family were reportedly not present at the time, but have since been informed and are "absolutely devastated."
CLICK HERE TO GET THE FOX NEWS APP
"However her friends were and as you can imagine this is an extremely traumatic incident for anyone to witness so obviously, we're offering counseling services to anyone who did witness it or is affected by the incident," he said.
Authorities urged the public to "take additional caution in the Swan River in the North Fremantle area," according to News.com.au.
Peter Aitken is a Fox News Digital reporter with a focus on national and global news.