close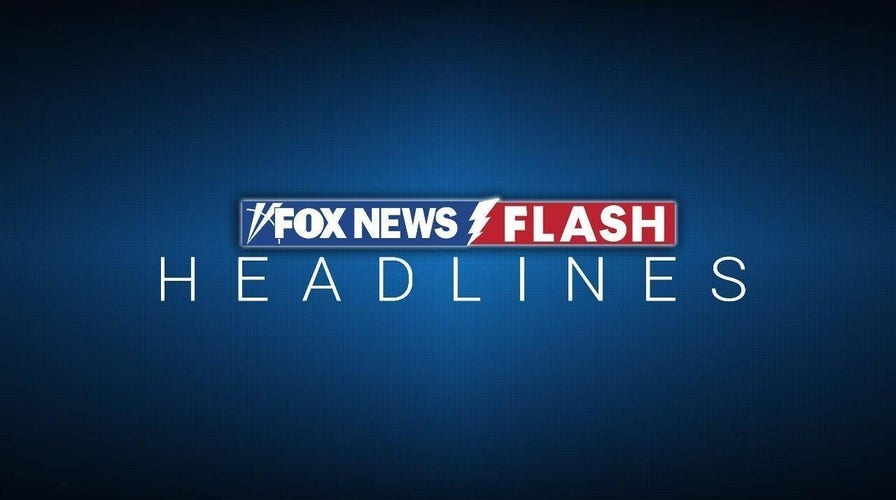 Video
Fox News Flash top headlines for April 12
Check out what's clicking on Foxnews.com.
Germany's government presented scaled-back plans Wednesday to liberalize the country's rules on cannabis, including by decriminalizing possession of limited amounts and allowing marijuana sales for recreational purposes to members of nonprofit "cannabis clubs."
In a second step, German officials also envision setting up regional test projects to sell cannabis through "commercial supply chains," Health Minister Karl Lauterbach said. But the proposal differs from one he presented in October, which foresaw allowing the sale of cannabis to adults across the country at licensed outlets.
The German government revised the plan following talks with the European Union's executive commission. Agriculture Minister Cem Özdemir said EU law "sets us limits we must respect, but that I will also say we are pushing."
OK RESIDENTS TO VOTE ON LEGALIZING RECREATIONAL MARIJUANA TUESDAY
Lauterbach had cautioned all along that the government would only proceed with its original plan if it got the green light from the EU.
Germany has allowed some patients to get cannabis as a prescription medication since 2017, when a conservative-led government ran the country.
The proposed legislation foresees legalizing the possession of up to nearly 1 ounce of cannabis and allowing individuals to grow up to three plants.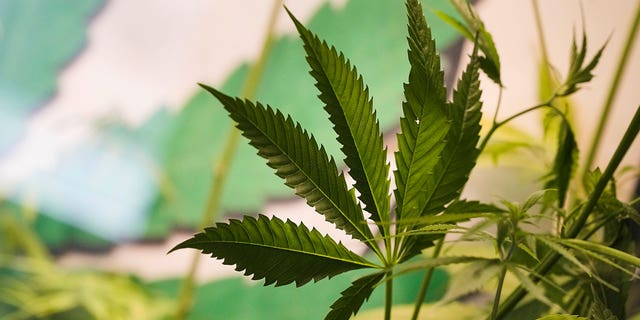 The leaves of a growing cannabis plant are seen at the Cannabis Museum in Berlin, Germany, on April 12, 2023. The German government presented scaled-back plans to liberalize the country's rules on cannabis. (AP Photo/Markus Schreiber)
It would let German residents 18 and older join nonprofit "cannabis clubs" with a maximum 500 members each, which would be allowed to grow cannabis for members' personal consumption. Individuals would be allowed to buy up to 25 grams at a time, or up to 50 grams per month — a figure that would be limited to 30 grams for adults under age 21.
Özdemir said that draft legislation will be finalized this month and that "consumption will become legal this year already." Officials hope that the first step will help push back the black market.
This fall, the government plans to map out the next step: five-year tests of regulated commercial supply chains in select regions. Lauterbach said details, including which regions would be chosen, have yet to be thrashed out.
1ST LEGAL SALES OF MISSISSIPPI MEDICAL MARIJUANA ARE MADE
The government wants to have the pilot projects scientifically evaluated. The ministers were optimistic that successful tests would enable them to build pressure for a change of policy at the EU level, and ultimately to clear the way for their original plan to allow licensed sales.
The feedback so far from Brussels "is on the one hand, something that perhaps disappointed us, but on the other hand also an opportunity — the opportunity to build the basis for a European cannabis policy with a well-conducted study," Lauterbach told reporters in Berlin.
The plans will need the approval of the German parliament's lower house, but officials said an endorsement is not needed from the upper house. That chamber represents Germany's 16 state governments, many of which include the country's main center-right opposition bloc.
CLICK HERE TO GET THE FOX NEWS APP
The bloc has opposed liberalizing cannabis laws. One conservative regional official went to Brussels to lobby against Lauterbach's initial plan.
"We are not creating a problem," Lauterbach insisted. "We are trying to solve a problem."
The minister argued that existing policies have failed. He said the government's aim is to offer greater safety, protect consumers against contaminated and toxic products, and reduce drug-related crime. Lauterbach reiterated that Germany doesn't want to emulate the model of the neighboring Netherlands, which combines decriminalization with little market regulation.
The cannabis plan is one of several social reform projects that German Chancellor Olaf Scholz's socially liberal three-party governing coalition agreed to embark on when it took office in December 2021.