close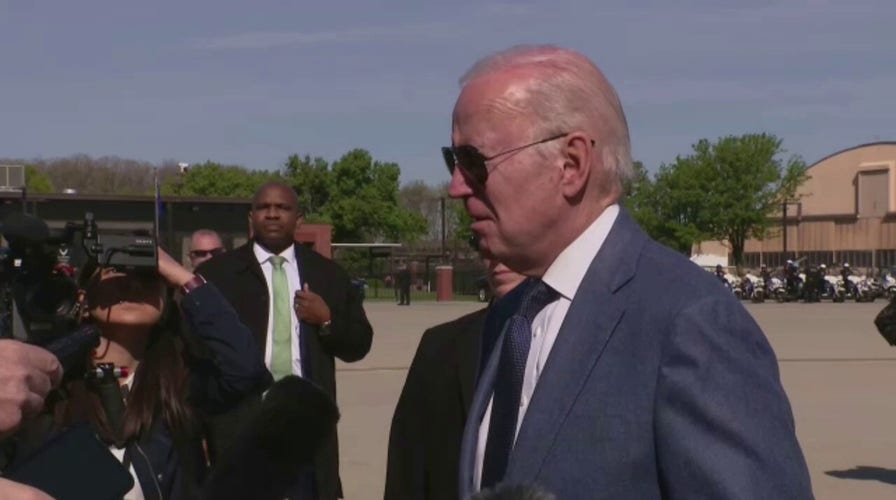 Video
Biden condemns Russia's arrest of Wall Street Journal reporter Evan Gershkovich
President Biden called Russia's detention of Wall Street Journal reporter Evan Gershkovich "totally illegal" before departing for Northern Ireland on Tuesday.
Russian lawmakers on Tuesday took steps to make it harder for citizens to dodge future military draft orders in a move to circumvent the chaos that unfolded last September when President Vladimir Putin mobilized men for the war in Ukraine.
The Kremlin's Duma, the lower house in its parliament, passed a series of measures, including a travel ban and an electronic monitoring system, to stop men fleeing the country should Moscow once again issue another draft, reported The New York Times.
The legislation still needs to pass through the upper chamber, though the measures are expected to be pushed through with few, if any, changes before Putin signs it into law.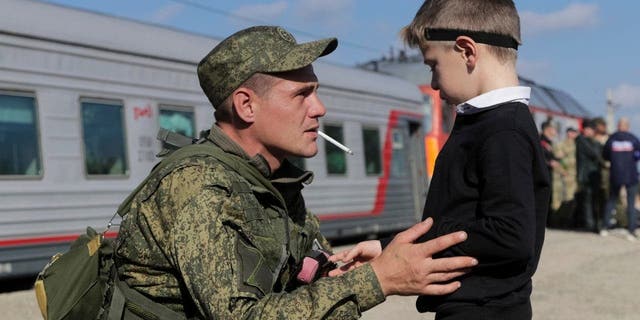 A Russian recruit speaks to his son at a railway station in Prudboi, Volgograd region of Russia, Sept. 29, 2022. (AP Photo)
OVER 1 MILLION YOUNG RUSSIANS LEFT WORKFORCE AS PUTIN FOCUSED ON UKRAINE CONFLICT: REPORT
The steps suggest Putin may be looking to issue another mobilization order as reports have suggested Ukraine is preparing to launch a spring offensive.
Putin's last "partial mobilization" called up some 300,000 men to the front lines in Ukraine, which prompted an immediate exodus of tens of thousands of fighting age men, with some reports suggesting that as many as 700,000 had fled Russia's borders.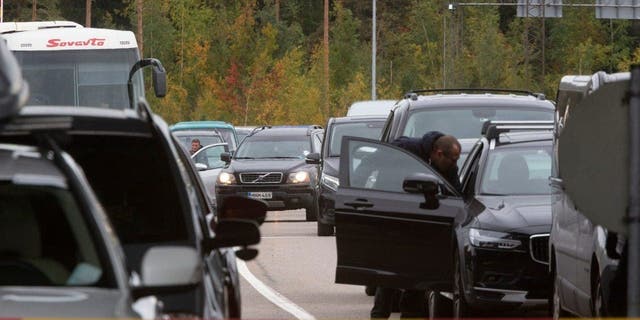 Cars queue to cross the border from Russia to Virolahti, Finland, Sept. 23, 2022. (Sasu Makinen/Lehtikuva via AP)
DECISION ON UKRAINE WARPLANES COMING 'BEFORE SUMMER,' SAYS DENMARK, AS WASHINGTON SCRAMBLES OVER INTEL LEAK
Kremlin spokesperson Dmitry Peskov reportedly said Tuesday that there were no plans for another mobilization order, but that the measures were needed to update Russia's conscription system.
One of the updates includes the implementation of an electric delivery system, which means that fighting age men could receive their summons via email.
But not only could Russians be called to the front lines through their inbox, the order will be considered officially received seven days after it has been sent – no matter whether the email has been opened or if the individual has registered through the government website, reported The Times.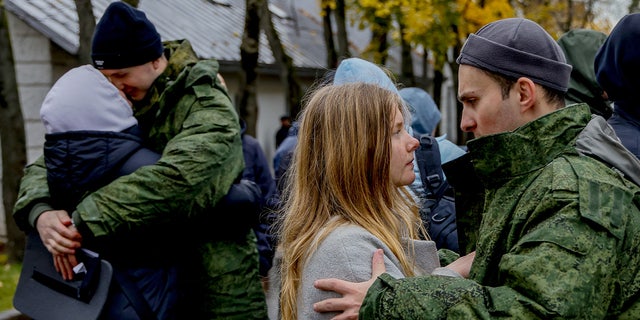 More than 200,000 people have reported to service under partial mobilization in Moscow, Russia on Oct. 4, 2022. (Sefa Karacan/Anadolu Agency via Getty Images)
CLICK HERE TO GET THE FOX NEWS APP
If the individual then fails to report for duty within 20 days of their summons, punishments will begin to incur, such as a suspension on their driver's license or the inability to receive a bank loan or register real estate.
These electronic measures are meant to block previous methods for dodging the draft, like failing to receive their call-up notice, which formally required a signature – a method that could be done by not registering with the proper government channels or failing to update an old address.