close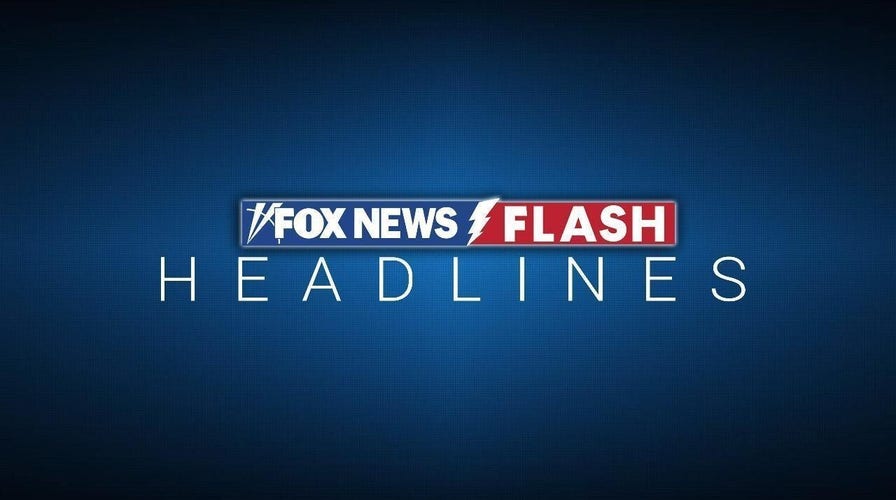 Video
Fox News Flash top headlines for April 26
Fox News Flash top headlines are here. Check out what's clicking on Foxnews.com.
Officials in Germany's southern state of Bavaria said Wednesday that they want to make it easier to shoot wolves after farmers complained that their livestock on Alpine pastures are being preyed upon.
Governor Markus Soeder said his state administration has passed a decree allowing hunters to carry out a general cull in an area where a wolf has killed a single farm animal. The cull no longer has to be restricted to the specific wolf responsible for the killing
The move has angered conservationists, some of whom have accused Soeder of exaggerating the problem to drum up support for his conservative Christian Social Union ahead of state elections in October.
CAFFEINE BEAR GUZZLES NEARLY 70 CANS OF SODA, STOPS SHORT WHEN HE TRIES ONE PARTICULAR KIND
Regional lawmaker Florian von Brunn of the opposition Social Democrats accused Soeder of "stoking fear" about wolves and predicted that European Union conservation rules would result in the decree being nixed in the courts.
Soeder dismissed concerns about the protection of wolves, which have returned to various parts of Germany in recent years after decades of conservation efforts.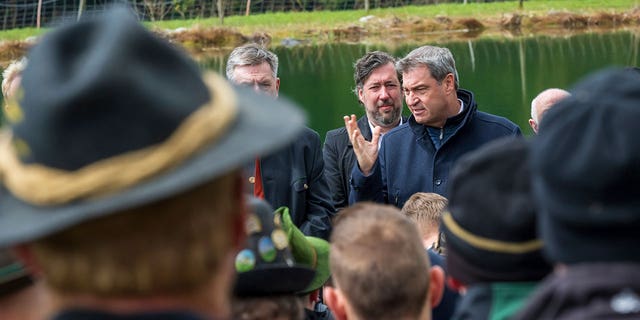 Bavaria's governor Markus Soeder attends a farmers meeting in Oberaudorf, Germany, on April 26, 2023. Officials in Germany's southern state of Bavaria said that they want to allow hunters to shoot wolves after farmers complained that their livestock were being preyed upon. (Peter Kneffel/dpa via AP)
"The wolf doesn't belong here," he told reporters during a visit to Oberaudorf, near the Austrian border, adding that Alpine farming was more important than protecting the predator.
He also trained his sights on another potential threat to livestock and humans — the brown bears that have made their way back into the Alps.
CLICK HERE TO GET THE FOX NEWS APP
Citing the recent killing of a jogger by a bear in northern Italy, Soeder made clear that, in his view, "humans come first."
In Italy's eastern neighbor Slovenia, a debate is under way over the need for an organized culling of bears, amid demands that their population in the Alpine country be lowered from the current 1,100 to around 800.